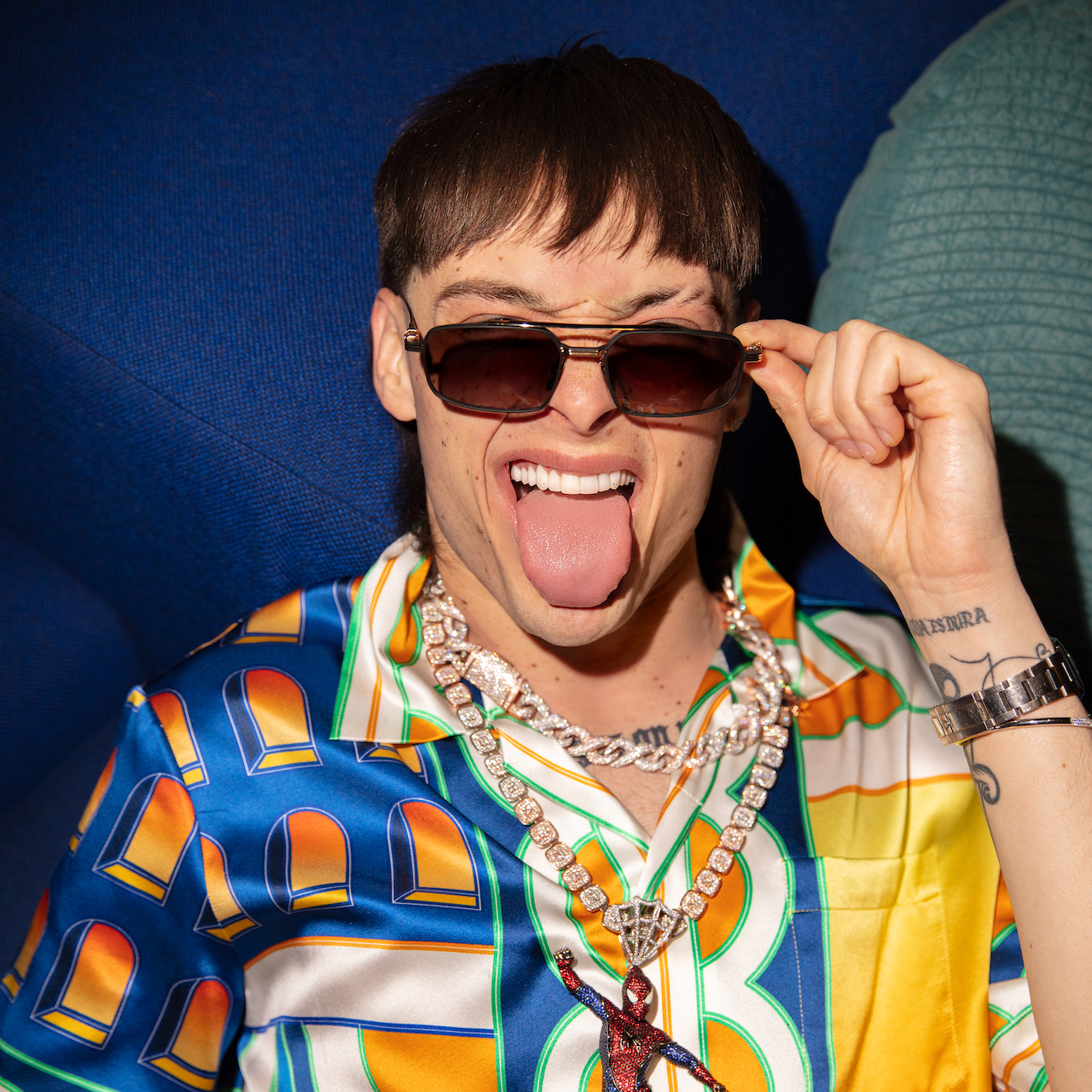 WORLDWIDE APPEAL
RADAR US Is Back With Peso Pluma, the Emerging Hitmaker Taking Música Mexicana to the Global Stage
As Música Mexicana (Mexican music) increasingly captivates fans around the world, few of the genre's stars have risen as rapidly as Mexico's Peso Pluma. The 23-year-old singer, rapper, and songwriter is booming, evolving from social media sensation to prolific hitmaker.
Now the young star is the latest featured artist in the RADAR US class of 2023.
RADAR is our program that spotlights emerging talent from around the world, helping artists at all stages of their career develop and expand their global reach on their path to superstardom. As part of the program, Peso Pluma will receive marketing, editorial, and on-platform support over the course of the next few months, including a feature as our RADAR US playlist cover star. 
Peso Pluma's big break came in 2022 with his single "El Belicon," which features Raul Vega and was supported on playlists like Corridos and Los Que Mandan. Nearly one year later, he cemented himself as Música Mexicana's newest star with "Ella Baila Sola," featuring Eslabon Armado. The single became Spotify's all-time most-streamed Musica Mexicana track in one day globally and the most-streamed Latin song in the U.S in one single day in April 2023.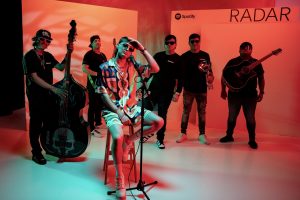 With Peso at the forefront of the genre, Música Mexicana has exploded in popularity over the past five years. Contributing to Latin music's dominance on the chart, the genre has grown over 431% in streams on Spotify globally. Check out these additional stats: 
Peso Pluma is currently #4 on Spotify's Top Artists globally.

"

Ella Baila Sola

" is currently #1 on Spotify's

Top 50 US

and

Top 50 Global charts

.

Peso Pluma has over 48 million monthly listeners on Spotify, and he's the 48th-most-popular artist on-platform.

Today, 10 out of the top 20 songs on Spotify's

Daily Top Songs Global chart

are Latin, five of which are by Mexican artists. This is a testament to the increasing popularity of M

ú

sica Mexicana.
And Peso Pluma isn't slowing down anytime soon. With his third studio album slated for release this summer, he's also gearing up for a U.S. tour that kicks off in June. Amid all the excitement, For the Record sat down with Peso to talk about his biggest inspirations, the future of Latin music, and how it feels to be a RADAR US artist.
How did your journey into music begin?
I've always enjoyed music, but I actually was more into sports. I started playing around with music because I had friends that enjoyed it. I didn't think I was that good at first, but I kept practicing and I did it with passion. After a while, I started writing with my cousin Tito. It was definitely a rough journey, but I stayed true to myself!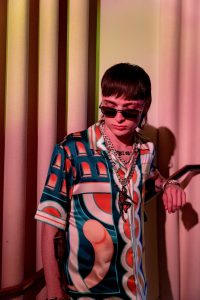 What's your creative process like?
I try to not over think it—I listen to a song and just vibe with it. I imagine how all of the instruments will sound around my vocals, and how I can add my personal stamp to it. If I can't do that, then the song probably isn't for me. I like to get involved in production, but my producers and musicians are definitely an important part of the whole process.
What would you like your fans to get out of your music?
I want my fans to smile, laugh, cry, and dance. I want my music to make them feel something, and I want them to enjoy it as much as I do.
Which artists have inspired you the most?
Drake, Bad Bunny, Travis Scott, Natanael Cano. I look up to so many different artists. I love music and I draw inspiration from a lot of people.
What are you looking forward to as a RADAR US artist? 
I'm looking forward to exposing more of the world to Música Mexicana and to my culture. There's a lot more to us than people might think. We have a lot to offer, and I'm sure we can make an impact out there.
What are you most looking forward to as Latin music, and particularly Música Mexicana, starts to become a beloved genre worldwide?
I'm looking forward to showing everyone that we can make global music, too. It's a really special opportunity to show people that we can reach fans around the world.
Are there any Spotify for Artists tools you use regularly?
I always use my Spotify for Artists app to check on new releases through the real-time Listening Now feature that shows what people are listening to at the moment. It makes me feel connected to them in a way.
What's something people don't know about you?
I really care about the details. I always want to make sure I'm giving my best in every possible way. I'm also very specific about the vision for my projects. Overall, I'm just passionate about music and I want to transmit that to the world.
What are some of your rituals before you record a song?
I just go for it. Once we've got everything in place with my producers and musicians, everything flows from there. 
Any advice for fellow emerging artists?
Don't give up on your dreams. It sounds cliché, but don't stop! Be original and unique in your own way. Hard work pays off, and most importantly, so does being true to yourself.
Listen to Peso Pluma and more rising stars in our RADAR US playlist.