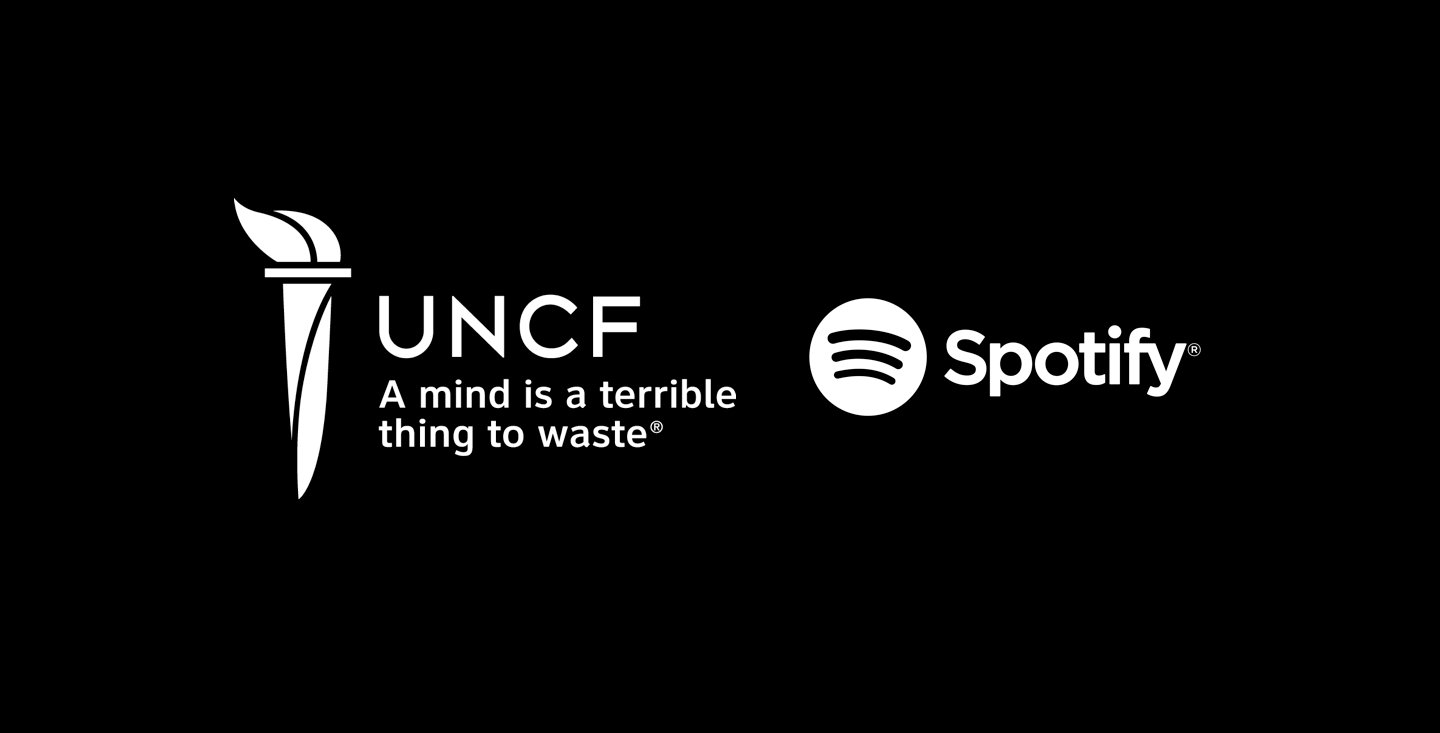 NICE TO MEET YOU
Spotify's UNCF Scholarship Awardees Are Ready To Make Their Mark
Last year, as part of our commitment to fight against racial inequity and develop opportunities for Black creators, we shared that Spotify was partnering with UNCF (United Negro College Fund) to provide scholarships and career opportunities for young Black creatives at various stages in their artistic journeys. In particular, there are two scholarship programs we've developed through our work with UNCF.
The Spotify-UNCF Scholars Program provides renewable three-year, need-based scholarships to Black students attending HBCUs (historically Black colleges and universities) who are pursuing careers in the music and media industries. The program supports two cohorts of 20 students per year.
The Spotify Frequency Scholarship Program provides renewable two-year, need-based scholarships to Black students attending any accredited college or university who are interested in pursuing a career in music. The program supports two cohorts of eight students per year.
For the Record is taking a moment to highlight some of the scholarship recipients who are already making their mark. Get to know four of these talented students below.
Ceni Banks (she/her)
Texas Southern University
Major: Entertainment Recording Industry Management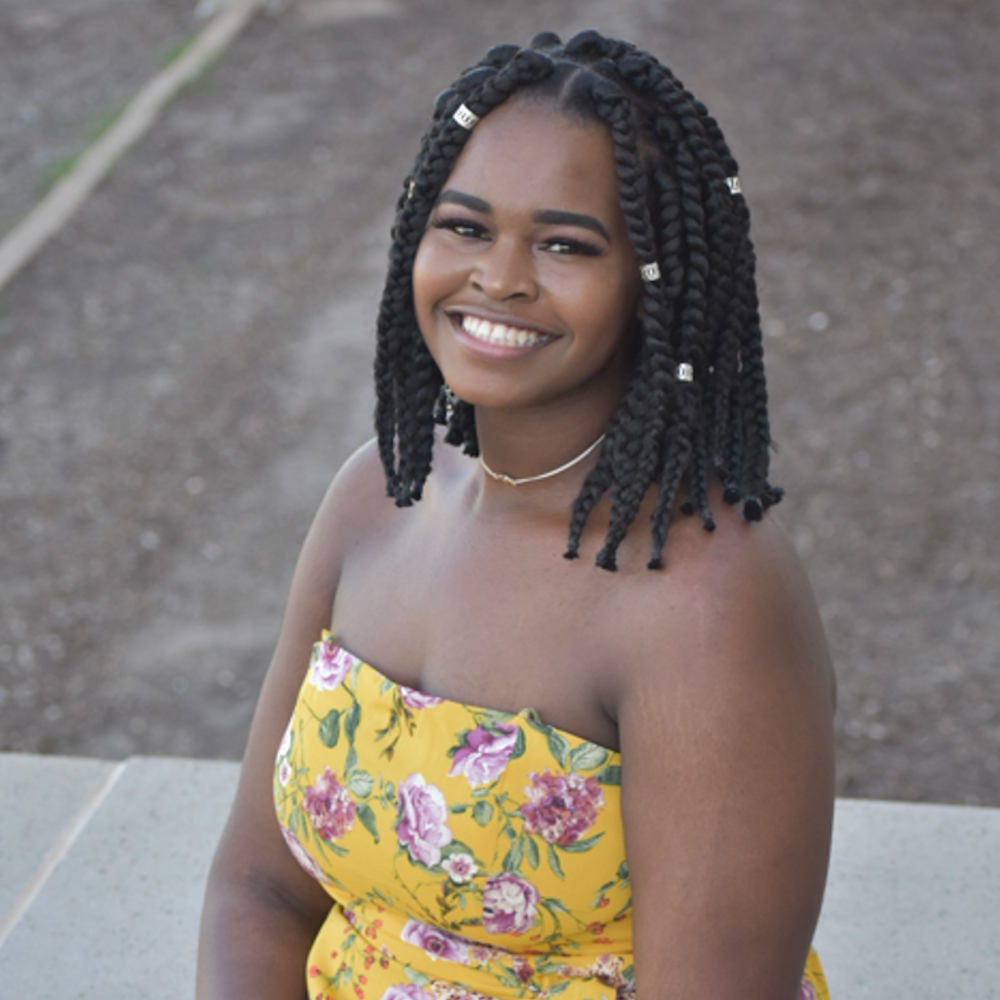 What's your career plan? 
I intend to become a well-known artist who creates music that is important to the world. I want to make music that does not divide us, but makes us whole. My dream is to travel around the world and sing music that creates a safe environment for everyone to feel like themselves. Music has always been so healing to me, so the dream I have is to be able to do the same for others.
Which BIPOC creator inspires you most? 
One of the biggest inspirations for my career has been H.E.R. She has truly created a sound for herself. Her voice stands out in a crowd, and her music has soul and passion. Since I am someone who wants to do the same thing, it inspires me to write music about the things that matter to me, and to create something that I am passionate about for other people who just haven't had the opportunity yet.
How do you celebrate Black culture?
My favorite way to celebrate Black culture is to be around family. There's no better way to experience Black culture than by being around people who make up their own rules to Uno or by celebrating the music our culture is known for.
Rodney Earl McClendon, Jr. (he/him)
Tougaloo College
Major: Music Performance / Minor: Psychology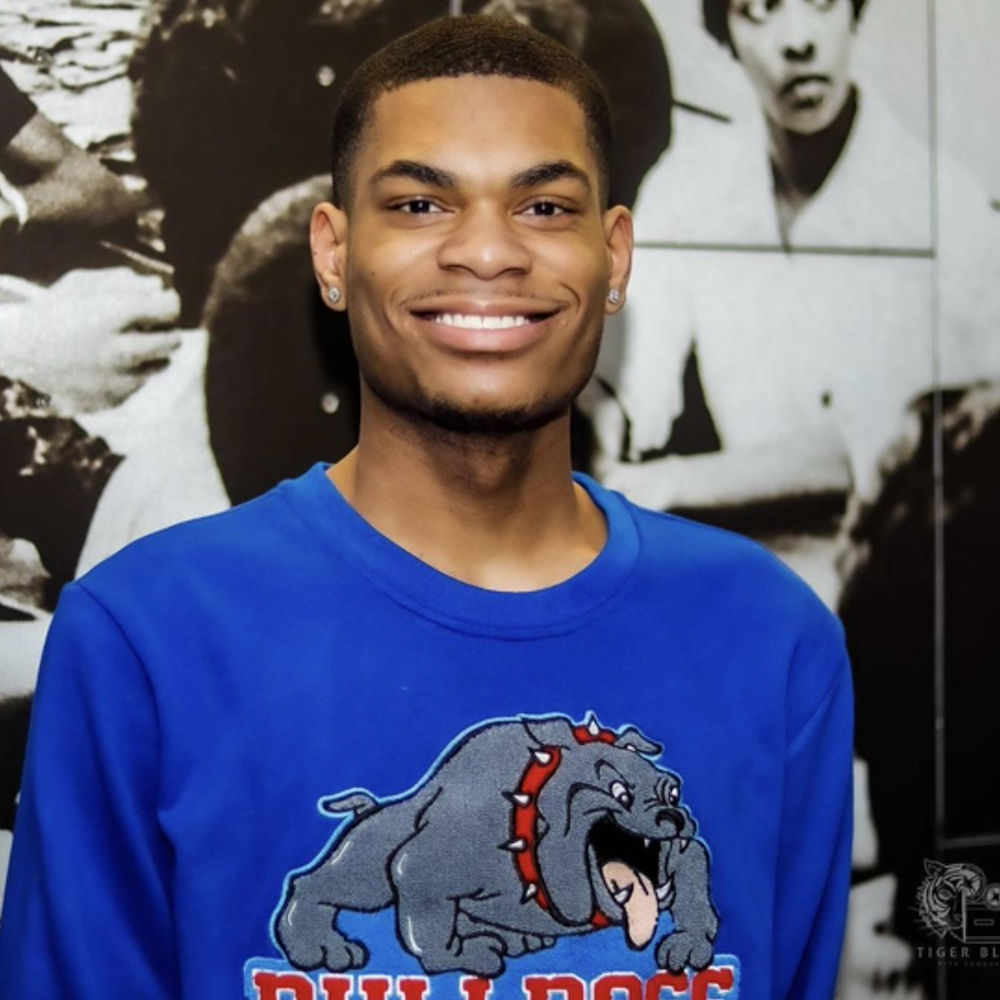 What is your plan for your career?
My dream job is to be a world-renowned music artist. After completing my Bachelor of Arts in Music Performance, I plan on having a long-lasting music career. I want to travel the world and perform for all kinds of people. My goal is to make people's souls feel good with my artistry. I want to make people smile and feel inspired.
Which BIPOC creator inspires you most? 
One of my BIPOC inspirations is Mariah Carey. She's one of the best-selling female artists of all time. Mariah inspires through her iconic vocal ability. Her voice is one in a million, and her vocal placement is superb. She also inspires me through her philanthropic work. Mariah also consistently uses her voice for social issues, especially voting rights.
How do you celebrate Black culture?
My favorite way to celebrate Black culture is by hosting informational events centered on Black culture. Black culture is so diverse and full of history, just waiting to be discovered. The more we talk about the culture, the more we know about our culture, and the more we can understand our culture.
Sean Williams (he/him)
Morehouse College
Major: Psychology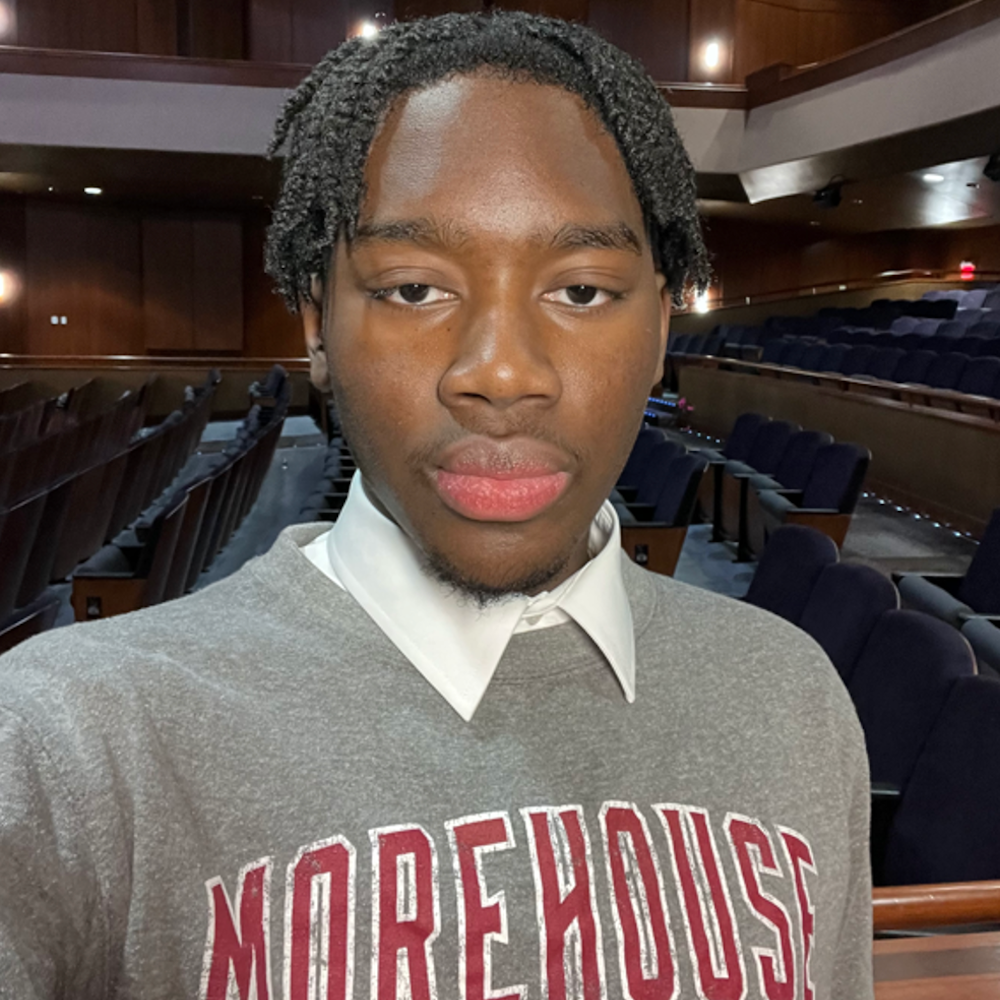 What's your career plan? 
My history in music and media has fortunately been fulfilling. I have been playing the trumpet— in marching and concert band—and getting into other kinds of music for nine years. Music is a huge part of my life. I don't go a day without listening to music. I also specialize in arranging, listening to, and deciphering specific kinds of music such as HBCU band music, instrumental R&B, slowed reverb, house, techno, dubstep, and electronic. 
As far as media goes, I have gone viral on TikTok twice, and even had the opportunity to perform in a Disney+ movie doing a marching band segment. I'm still figuring things out, but if I had to pick, I'd say my dream job would be music therapy, movie soundtrack composing, or acting.
Which BIPOC creator inspires you most? 
BIPOC creators who inspire me are Quincy Jones and Brian Tyree Henry. Quincy is a world-renowned musical composer known for numerous hits like "The Secret Garden," "Liberian Girl," and the theme for TV sitcom Sanford & Son. Brian Tyree Henry (my Morehouse brother) is an actor who landed roles in famous movies like The Eternals, Bullet Train, and Spider-Man: Across the Spider-Verse.
How do you celebrate Black culture?
My favorite way to celebrate Black culture is by doing Black things around Black people. I love doing my hair or getting it done while watching a Black sitcom or movie; eating soul food while listening to Black music and having fellowship with my Black family and friends; thriving academically, musically, and socially at my HBCU with my SpelHouse family. 
Aayasah Jenerson (she/her)
Benedict College
Major: Mass Communications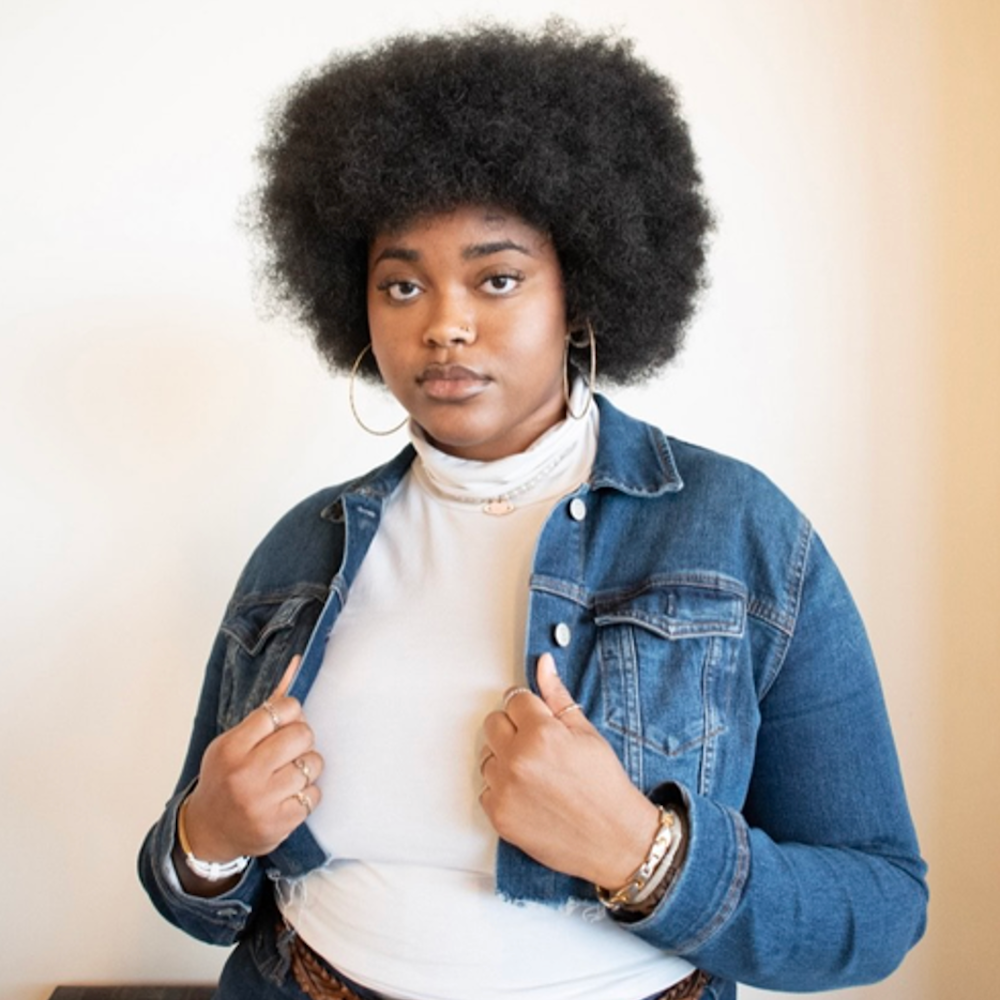 What's your career plan? 
My intended career is a PR agent/manager/officer of fashion brands like Jaded London, Dolls Kill, or UNIF. My dream job is to be a business owner, creative director, and designer of my own clothing brand. 
Which BIPOC creator inspires you most? 
Ron Norsworthy is one of my favorite creative directors. He was the production designer for Missy Elliot's "The Rain" music video. I love the aspect of afro-futurism in his work. Y2K futurism was such a cool concept. He added a "touch of Blackness" to his projects, and it made them 100 times more aesthetically pleasing.
How do you celebrate Black culture?
My favorite way to celebrate Black culture is through music and fashion. My favorite subgenres of music are smooth R&B, quiet storm, and neo-soul. I also love fashion, specifically streetwear and futuristic Y2K looks. Music influences fashion so much. My biggest fashion inspirations are Missy Elliot, Da Brat, André 3000, Aaliyah, Blaque, Janet Jackson, and TLC. I especially loved hairstyles from that era, and I am very inspired by those people to step out of the norm and wear eccentric hairstyles on a consistent basis.