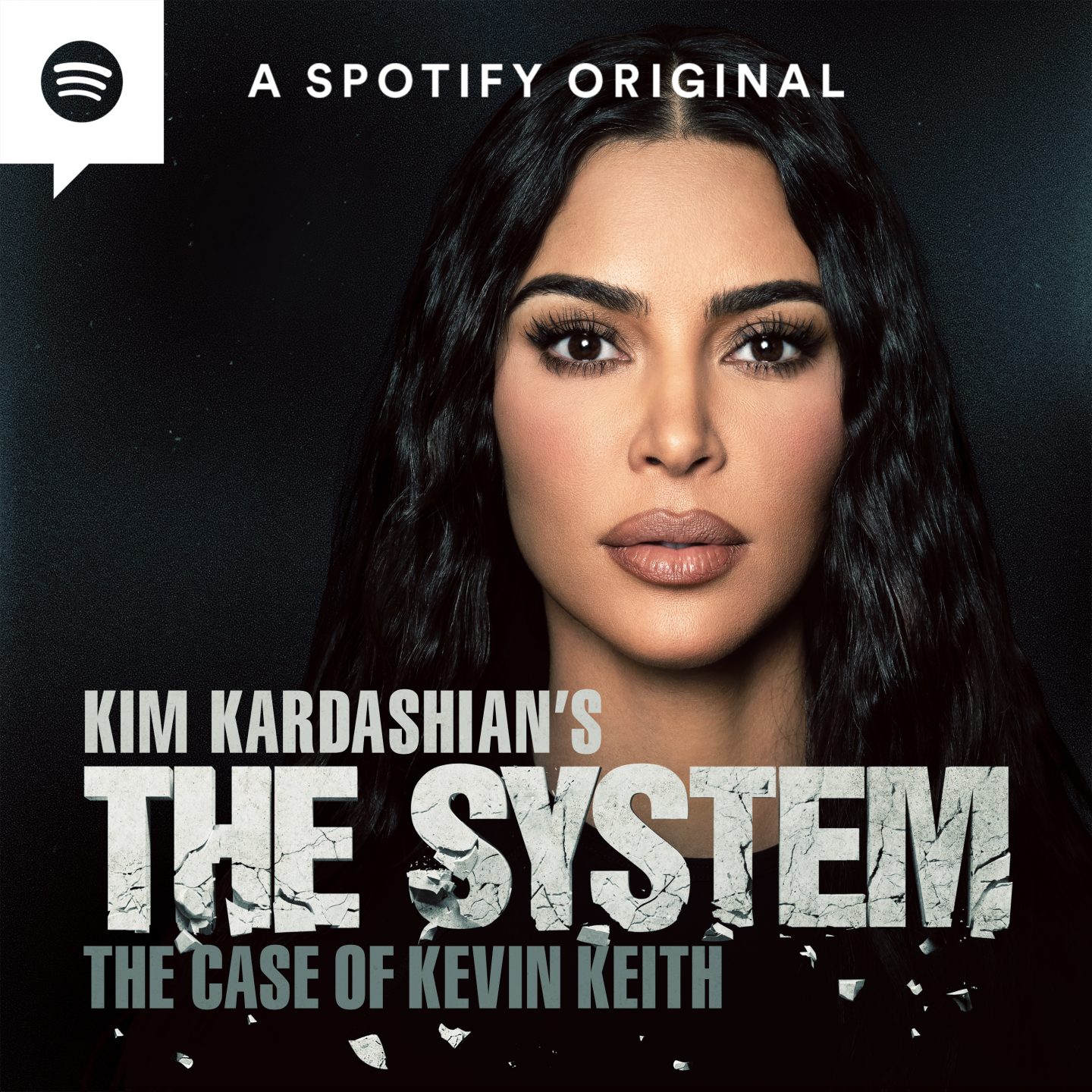 THICKER THAN WATER
Midway Through 'Kim Kardashian's The System,' Co-Producer Lori Rothschild Ansaldi Looks Back—and Forward—On the Case of Kevin Keith
For television producer Lori Rothschild Ansaldi, murder cases were open and shut. Her work over the past few decades was focused on true crime, and mostly on shows with adjudicated trials where the finale saw law enforcement officers putting a big red bow on the case and bringing the killer to justice. And that's how it should be, she thought. 
Up until she heard about Kevin Keith, a man who was convicted of a triple homicide and was serving a life sentence without parole in Ohio. A man who, according to his brother Charles, had been wrongly convicted in a case in which there was no physical evidence connecting him to the crime and in which he had multiple alibis. Lori's curiosity spawned the creation of Kim Kardashian's The System: The Case of Kevin Keith, a Spotify Original podcast produced and hosted by Lori and Kim Kardashian.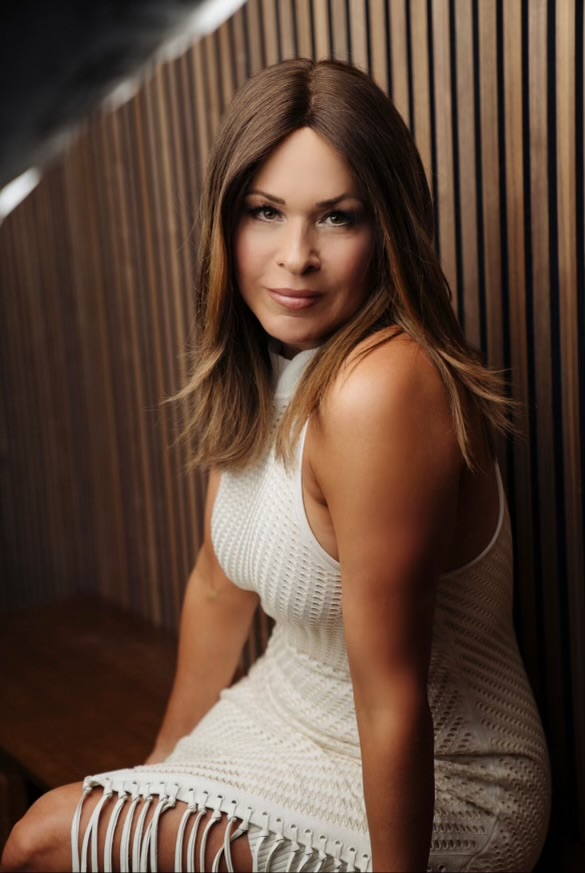 "I remember thinking, 'All criminals think they've been wrongly convicted,'" Lori told For the Record. But the more she read, the more she was convinced that the pieces weren't lining up. She became distressed about glaring, obvious evidence—and the lack thereof. "Why wouldn't the state of Ohio do the right thing? He had been on death row. I couldn't understand it." She called Charles Keith and explained that she was a true crime producer and wanted to tell his brother's story. "The phone went silent for a couple of uncomfortable moments. When we spoke, he said, 'I've been waiting for your phone call my entire life.'"
Over the course of eight episodes, Kim and Lori work with investigators, lawyers, experts, and more to discuss the complexities of Keith's case, expose cracks within the story, and highlight ways in which our legal system is broken. It's the story of the fight to get Kevin a new trial after being behind bars for almost 29 years, many of those on death row.
For the Record sat down with Lori to learn more about the show ahead of its final few episodes. 
How and why did you first come together with Kim Kardashian to create The System?
I knew from what I had learned that there was enough information to show reasonable doubt. Kevin should have easily gotten a new trial, and I didn't know why he hadn't. In my mind, I thought, "How do we rattle the cages? How do we get so much public support on this that the state of Ohio would have no choice but to do the right thing?" I knew we needed a champion. 
How I got connected to Kim was a bit of kismet—I was that crazy producer with strings on the walls, like a detective, and pictures and timelines and cards. One of the producers I worked with came by and I explained to him what I was doing. He saw my passion and offered to connect me to Kim, who he was working with on Family Feud. 
Of course I wanted to talk to Kim. At that point she had already helped Alice Johnson, and I knew she also had what I felt in my soul. She had that fire of knowing that her platform could do amazing things.
I also knew that it was the right story for Kim because of Charles Keith. Everyone thinks Kevin Keith is the main character in this story, but it was his older brother who believed in Kevin's innocence from the jump and never believed, even after his brother was sent to death row, that he could ever possibly commit this crime. So to me it was a great story about siblings. It's about blood being thicker than water and doing anything for your sibling. And isn't that what the Kardashian brand is all about?
Kim has the biggest heart, and she's been the best partner in this. She works tirelessly on this project. She really cares about Kevin, and she really cares about the case.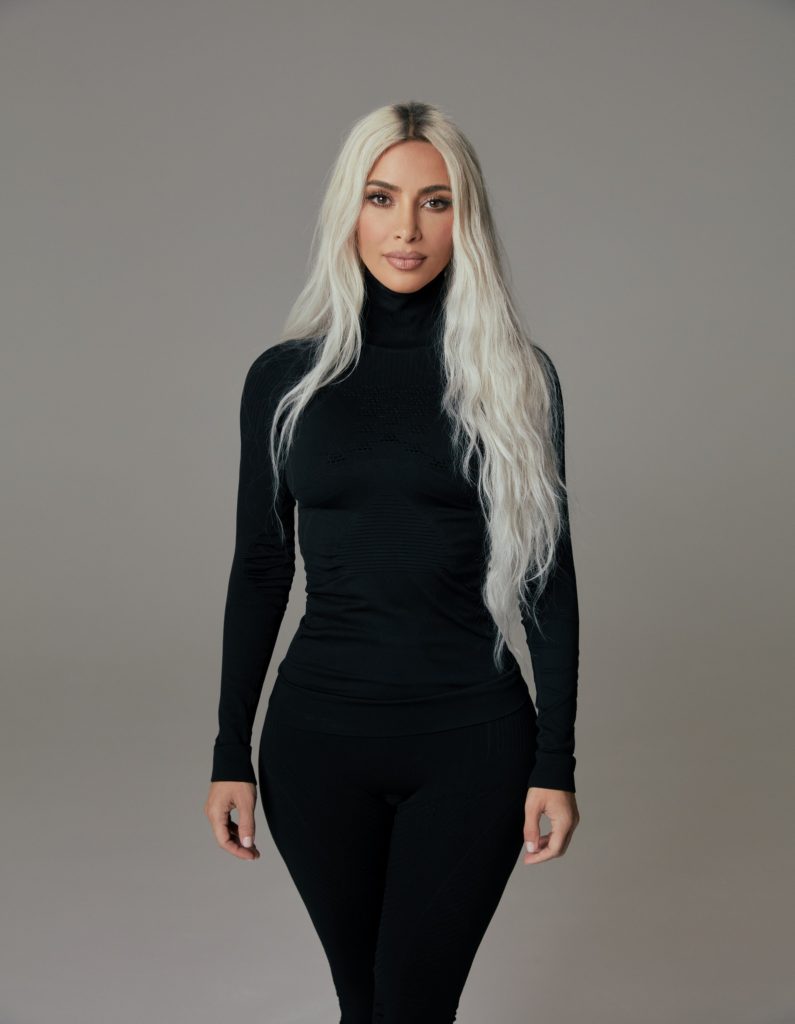 Kim has a huge audience and fan base. What do you think the role of celebrities and influencers is in spreading the word about social issues and social change? 
Always remember that Kim's social media reach is the same as the population of the United States. It's a humbling thing when you realize how incredibly powerful your voice can be, and that's why people who have this reach should use it for good. Their voices are important to create change—and especially for cases like this. At the end of the day, it's about Kevin. 
What has reception of The System been like so far, about halfway into the season? 
I have worked in television my entire career. And I've had hits, but the reception of The System is humbling. I've always known in my soul that if people heard the story, they too would want to know more, and they would become activists as well. Because once you know, you can't unknow. I've been getting so many requests for hundreds of new cases. It's a little daunting because I know all these people need voices. 
People are going to my justiceforkevinkeith.org website and looking at the documents. They want to go deeper. And that's important because their opinions and their work are also so important—they can also make an impact on the state of Ohio. Knowing that people are coming to see what Kim is doing and then staying to hear the story is fascinating. This case is blessed. It's changing something in Ohio; I firmly believe that. 
Where do things stand with Kevin's case?
The reality of our criminal justice system is that it's difficult to get a case through the courts. An attorney explained it to me like this: You have two avenues when you're in post conviction. You have the court system, or you have clemency. The court system is exactly what you think it is: You're filing for appeals, awaiting responses. You essentially need a piece of evidence that hasn't surfaced before. 
And then you have this idea of clemency. The only person who can offer that is the governor. Back in 2010, the petition was to the then-governor, Ted Strickland, to save Kevin's life by granting clemency and commuting his sentence from death row to life in prison. There was enough evidence to suggest he might not be guilty, and Governor Strickland believed that something in Kevin's case needed to be looked into further. 
Now Kevin is requesting clemency again to hopefully find a way to be released from prison. He is going to go to Mike DeWine, governor of Ohio. There's a feeling that DeWine is against the death penalty because he's stopped all executions while he's been the governor. They have the opportunity now to commute Kevin's sentence, to show he was given an unfair trial, but either way, that death penalty should never be considered. 
What is the takeaway for listeners of The System?
What I would want people to do is to go out and vote. Vote for people who are not for the death penalty, and make noise, especially if you live in Ohio. 
It's a really important case. Any time anyone wants to understand what we can do, together, that's what I'm here for. That's what I want this podcast—and anyone who is touched by it—to do. 
Stream the first six episodes of Kim Kardashian's The System now. New episodes are available Mondays, exclusively on Spotify. 
Interested in learning more? Please visit the show's Resource hub, which will update each week throughout the run of the series. Here, you'll find episode transcripts as well as visual aids—like copies of court documents and evidence used in the original trial, and a lineup of photos that are referenced throughout the podcast. In addition, The System has partnered with two organizations to bring criminal justice reform into the conversation around the podcast. Color Of Change, the nation's largest online racial justice organization, will provide more information about wrongful convictions and other matters concerning the criminal justice system. Additionally, Spotify is supporting the ongoing work of Calling All Crows, an organization that connects music fans and mobilizes them to join movements for justice and equality by raising awareness, taking action, and collectively working for social change. Calling All Crows is continuing to invest in its Unlocked Voices campaign to amplify the platforms and stories of those impacted by mass incarceration.