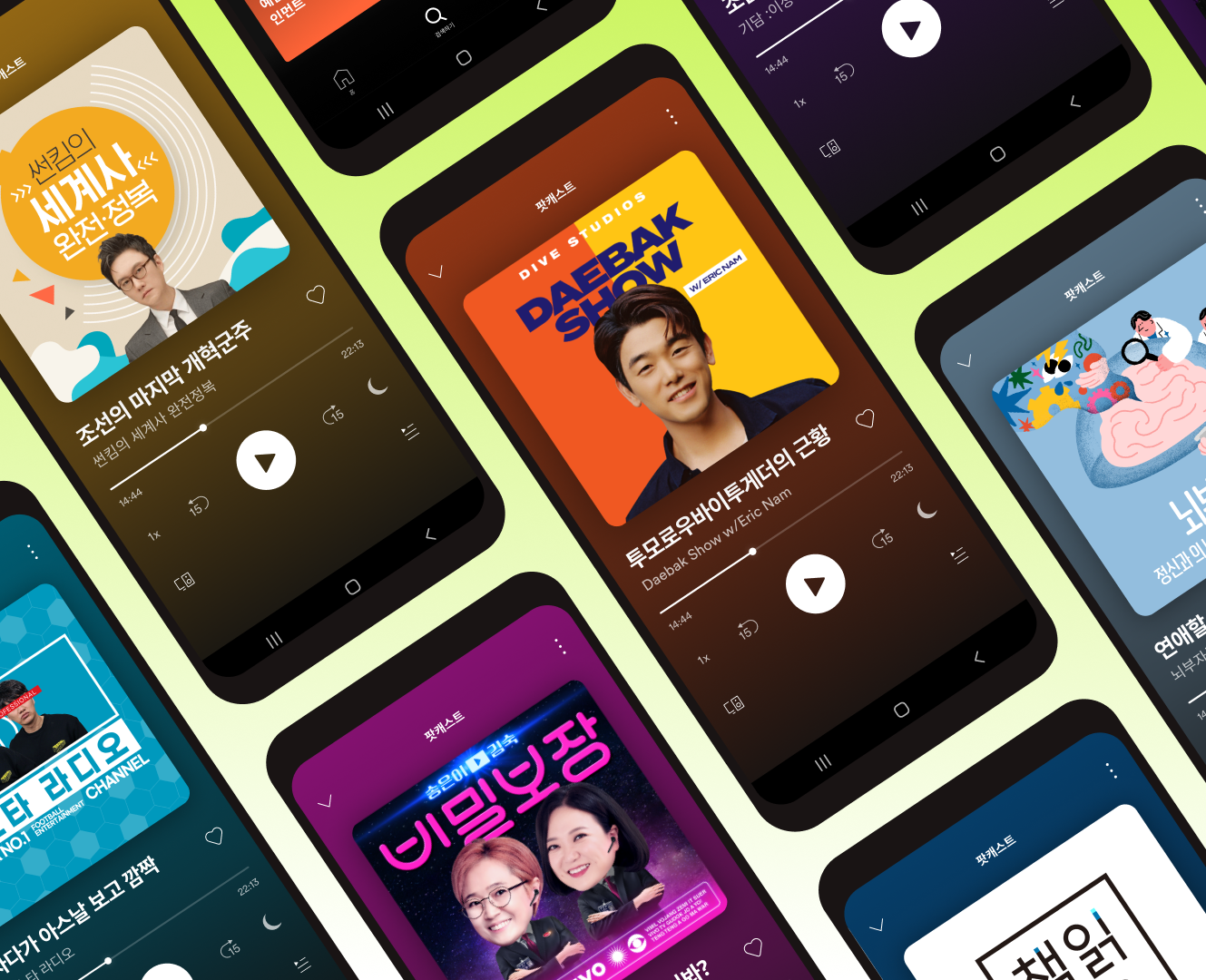 LISTEN UP!
Spotify Fans in South Korea Can Now Enjoy More Than 4 Million Podcasts From Local and Global Creators
In just under two years, Spotify has established itself as a destination for Korean music fans and artists through playlists like K-Pop ON! (온) and KrOWN. Now we want to do the same for podcasts. 
Starting today, Spotify Korea listeners will have access to more than 4 million podcasts worldwide. This includes global podcasts like TED Talks Daily, TED Business, BBC's Global News Podcast, and the New York Times' The Daily; Spotify Originals like Batman Unburied, Kim Kardashian's The System, and Meghan Markle's Archetypes; and Spotify Exclusives like Myths Of The World and Alex Cooper's Call Her Daddy.
We're also launching a podcast hub exclusively for South Korean listeners. This one-stop destination can help Spotify Korea listeners find the perfect podcast through personalized playlists and spotlights on local content. Some of the regional podcasts the hub will highlight include Confidentiality by Vivo (comedy), Leestar Radio (sports), Sun Kim's Relentless World History (educational), Weird Mysterious Stories by Braden (true crime), Daebak Show by Eric Nam (music), Check It Out (arts & entertainment), The Psychiatrists (lifestyle & health), Intelligence Play by Jiyoon Kim (news & politics), Two Women in Talk (story), and more. 
In addition to providing new content for listeners, we've also localized our podcast creation tool, Anchor, in Korean. This will make it easier for Korean creators to openly record, edit, and distribute podcasts to Spotify and other services in minutes—all for free.
To learn more about what all this means for the South Korean podcast market, For the Record spoke with four of South Korea's renowned creators: Eun-i Song, Eric Nam, Jaekuk Lee, and the Leestar Team.

Eun-i Song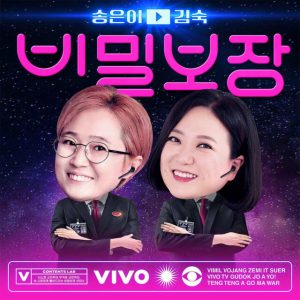 Eun-i Song is the founder and CEO of Content Lab VIVO, as well as Media Lab Seesaw, a content creation and management company. She is also a household name in South Korea, where she is highly acclaimed as a comedian and for her pioneering content creation and distribution work with VIVO. Her podcast, Song Eun-i and Kim Sook's Confidentiality, is now available on Spotify.
What do you like most about podcasts?
Since podcasts are not organized by broadcasting companies and do not require a large amount of production costs, the fact that anyone can create their own program is the biggest attraction. From the producer's perspective, podcasts provide room to take risks with ideas that could not be done in broadcast, allowing for more diverse and creative content. 
How do you think the podcast market and listenership has changed since 2015, when your show, Song Eun-i and Kim Sook's Confidentiality, first launched?
When our podcast, Song Eun-i and Kim Sook's Confidentiality, first started, the majority of popular podcasts were focused on politics. Now it seems like podcast genres are branching out to include entertainment, economy, and self help–related content. Similarly, the podcast market is increasingly looking at the older generations—who are familiar with radio culture and political content—and has expanded to include content pioneers who are bringing a diversity of content that hasn't been given much podcast attention in the past.
Looking at the local entertainment industry in general, what kind of topics or content for audio/podcast services do you expect to gather popularity in the future?
I think the biggest advantage of audio and podcast content is that it allows people to multitask. I've heard that the listeners of our podcast like to do so while commuting, working in the office, doing design work, or working in the hospital. And now more audio content such as audio dramas and audio movies are in active production, and a lot of entertainment audio content with broadcasters is in the works. Listeners are selecting and enjoying content according to their individual tastes, and their preferences are constantly changing. Podcasts have also diversified alongside listeners' tastes, and I hope that eclectic, genre-defying content will be introduced in the near future. 
With Spotify's opening up of podcasts to listeners in South Korea, what are your expectations for Spotify?
If a variety of different worldwide content flows through a global podcast platform such as Spotify to South Korea, the range of choices for local listeners will expand and I think the overall pie of the industry will also increase. I expect the podcast market to grow bigger and attract more creators as the demand grows.

Eric Nam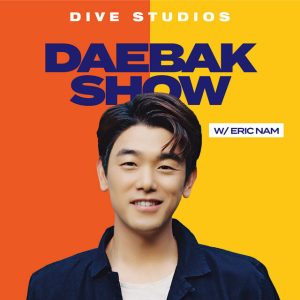 A multitalented veteran in the entertainment industry with fans around the world, Eric Nam is an ever-evolving artist, a singer-songwriter, a K-Pop artist, a CEO, and a podcaster. His globally popular podcast, Daebak Show, is now available on Spotify.
You introduced K-Pop as a genre and its artists through your Daebak Show. Was there a specific reason as to why you started the podcast?
Originally, I wanted to create content for international K-Pop fans because they give so much love to Korea and to K-Pop artists. After meeting English-speaking K-Pop fans, I thought it might be a more accessible way for fans to hear behind-the-scenes stories, learn more about Korean music and culture, and also get to know some of their favorite artists through stories and interviews they've never heard before. In addition, I've always wanted to host my own talk show of sorts, perhaps because of my background in interviewing. We thought that putting a podcast together would be a great way to start without overcomplicating the process.
What's one tip you'd share about Spotify's podcast creation tool as a podcast creator yourself?
Spotify is such an amazing platform, particularly for international reach, and it provides incredible analytics so you can track where your content gets the most engagement. 
With Spotify's opening up of podcasts to listeners in South Korea, what are your expectations for Spotify?
I'm very excited for Spotify to finally be launching their podcast service in Korea because I'm personally a huge fan of the format. They're engaging, entertaining, and educational in so many ways. I hope that Spotify users will be able to find not only their favorite songs, but also their favorite podcasts on the platform, and that they give Daebak Show a listen! Please follow us! 
What are some of your favorite podcasts, apart from your Daebak Show?
The Daily by the NYTimes, The Tablo Podcast, and Smartless.

Jaekuk Lee (of Momocon)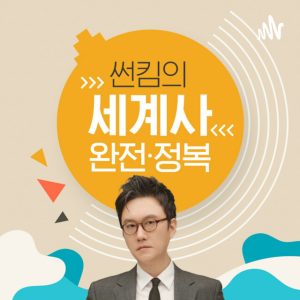 Jaekuk Lee is the general manager and founding member of web and audio content company Momocon (an abbreviation of 'more than mobile contents"). As an award-winning broadcast writer, he has extensive experience in the South Korean broadcasting industry, including radio. Momocon's podcast, Sun Kim's Relentless World History, is now available on Spotify.
What do you like most about podcasts?
I wish I could answer this with the local meme that says "faster than others, different from others" as podcasts provide way faster and more accurate content than radio broadcasts. In addition to allowing listeners to multitask, they are more accessible and offer more diversified information—even compared to video content.
You've previously produced numerous memorable podcasts. As a producer, what do you think is the most important factor podcasters should consider when creating a show?
I have experimented a lot with podcast content and come to the conclusion that "fun" is the most important factor. After all, entertainment takes up consumers' time, and I do not think anything without fun can appeal to them. Whether the content is historical, therapeutic, or informational, there must be something "fun" . . . followed by the content's objective.
You made a big hit with the show Sun Kim's Relentless World History. How did you come across creating short-form audio content on history?
Everyone loves history-based content, but this is especially true for Koreans. The way history can be interpreted in many different ways also makes it a great topic for discussion. Based on my past experiences as a radio writer, breaking news that would wake people up and short stories that are easy to understand are effective for morning broadcasts. Meanwhile, somewhat comfortable, longer stories that don't need clear understanding are suitable for nighttime broadcasts to put listeners to sleep. I produced Sun Kim's Relentless World History with hopes to provide a segment of history that is fun and easy to approach on the way to and from work. I believe that an interpretation of history could also become meme-worthy if it is fun.
In terms of content format and genre, what innovative trends do you think podcasters need to pay attention to moving forward?
I would say audio dramas and audio movies. Sound is the first form of entertainment humans encounter, and we have cultivated our imagination by listening to our parents' voices in the womb. While the podcast market has grown through informative content so far, it should take a bigger step toward drama and storytelling through audio. While video content about astronauts on Mars would have to show Mars through the lens, an audio drama could let one's imagination loose with the simple statement that an astronaut has arrived on Mars.
With Spotify's opening up of podcasts to listeners in South Korea, what are your expectations for Spotify?
I'm hoping that people can be in touch with a wide range of genres and formats, which can, in turn, activate our national podcast industry. I'm thinking that global podcasts that scored a hit worldwide—in particular, audio dramas and documentaries—will actively flow in through Spotify, giving listeners more variety and fun. I hope it will be an opportunity for creative people to try more diverse things.

The Leestar Team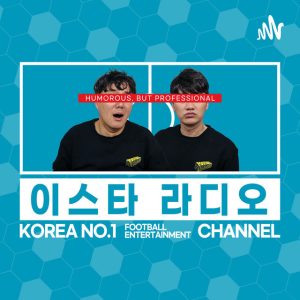 Jongyoon Park and Jooheon Lee, known together as the Leestar Team, are CEOs of the new-media company Lab Choo Jong Yoon. The pair is famous for their soccer-focused video and podcast content, which has attracted a fan base of hardcore sports fans in South Korea. Their podcast, Leestar Radio, is now available on Spotify.
You have achieved success in the sports podcasting world with the rare distinction of having worked as a professional commentator and caster in the past. Could you tell us more about the state of sports podcasting in South Korea?
The sports sector makes up a relatively small portion of the podcast market. Generally, politics, culture, and entertainment are the dominant genres, and they seem to be preferred by listeners because they are easily relatable. Meanwhile, sports podcasts are often found and listened to by those who are specifically interested in sports. This niche allows sports podcasts to secure a fixed fan base.
What do you like most about podcasts?
Podcasts have a more relaxed vibe compared to regular radio programs. Also, people can listen to podcasts at any time and pause them whenever they want, unlike radio. Moreover, anyone can record and share their podcast content with others.