MEET THE TEAM
How Spotify's Newest Personalized Experience, Blend, Creates a Playlist for You and Your Bestie
Bonding with a friend or loved one over your favorite shared music creates a relationship like no other. Starting today, Spotify's latest personalized experience, Blend, is rolling out of beta to Spotify Free and Premium users globally to help sync your tastes even further—and put your music compatibility to the test.  
We launched Blend Playlists in beta in early June as a new way for two users to merge their musical tastes into one shared playlist made just for them, making it even easier for users to connect, discover, and bond over the music they love with one another. Now, the experience includes new cover art to easily identify each of your Blend playlists, taste match scores to see your listening preferences compared to your friends', and shareable data stories that are unique to every listening pair and can be shared across social channels. 

Blend, which will be updated daily and adapts based on what listeners stream, combines the best of Spotify's personalization capabilities and collaborative playlist functionality into a single shared playlist, making it easy for users to get into a social listening session that is made just for them. But creating this experience was no simple feat. There's a massive team behind the experience, blending their own different skills and expertise to bring it to life.
We got to know four of the Spotify team members who contributed to create Blend, and asked them about their role. They each also shared a little on why they're so excited to introduce it to the world, and how music has played a part in their own relationships.
Arjun Narayen, Product Manager
"There were dozens of people across the company who worked really hard to bring Blend to life," he said. "I'm lucky to be a part of a team that's similarly passionate about social listening and thinks music is something that can help bring people together. Part of my role in bringing Blend to life has been clearing a path for our talented engineering, design, and insights teams to bring ideas to the table, and then help narrow in on a simple product that's fun to use and easy to understand."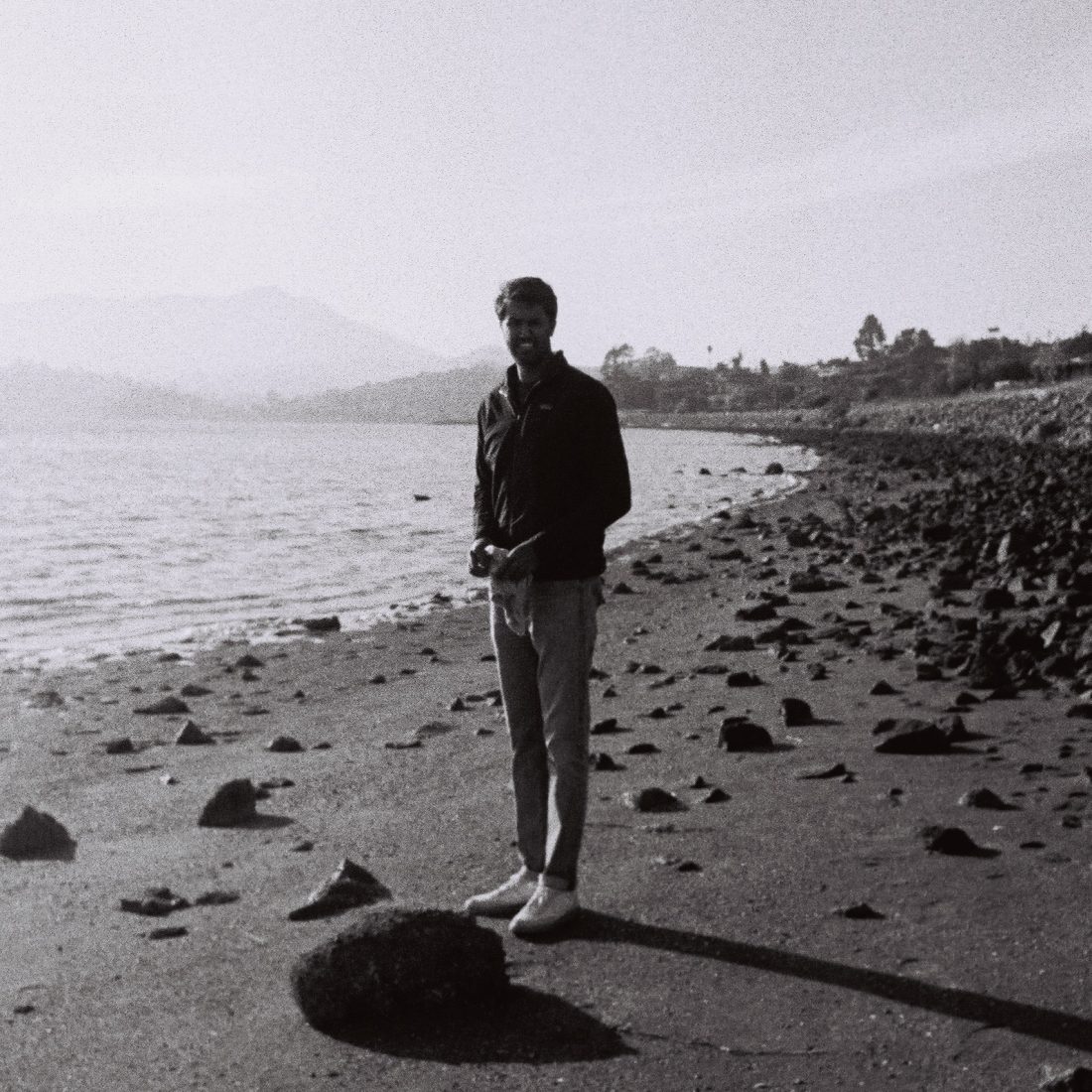 Blend is more than just a playlist—it's an in-app experience. What makes Blend unique from other Spotify offerings? 
I think the thing that makes Blend such a unique product is the way it helps people find common ground with one another. Blend is one of the first products we've developed that requires multiuser personalization, which has its unique challenges but also helps us create some really delightful experiences when we get it right. Each time I make a Blend with someone there's this awesome moment when we discover which artists and songs we both like and get to bond over how we discovered that artist or when we saw them in concert.
Tell us a story of a way music has brought you together with another person.
A few years ago I was traveling through Thailand with some friends, and we were taking a taxi across town, trying to make small talk with the driver. Eventually the language barrier became too difficult to continue the conversation, but he handed us the aux cord to his car, and we decided to play "Giorgio by Moroder" by Daft Punk. The driver had never heard the song before, and when the beat dropped he started dancing vigorously—he absolutely loved the song! It was awesome to see music break down the language barrier and help us connect with someone we could barely speak to.
Jen Lamere – Senior Engineer

 
"I started working on Blend midway through the project as a backend engineer," she said. "I spent a lot of time listening to feedback we were getting about Blend and collaborating with the other engineers on the team on how to innovate Blend. A lot of our challenges centered around trying to build the best product possible while building a system that works at Spotify's scale."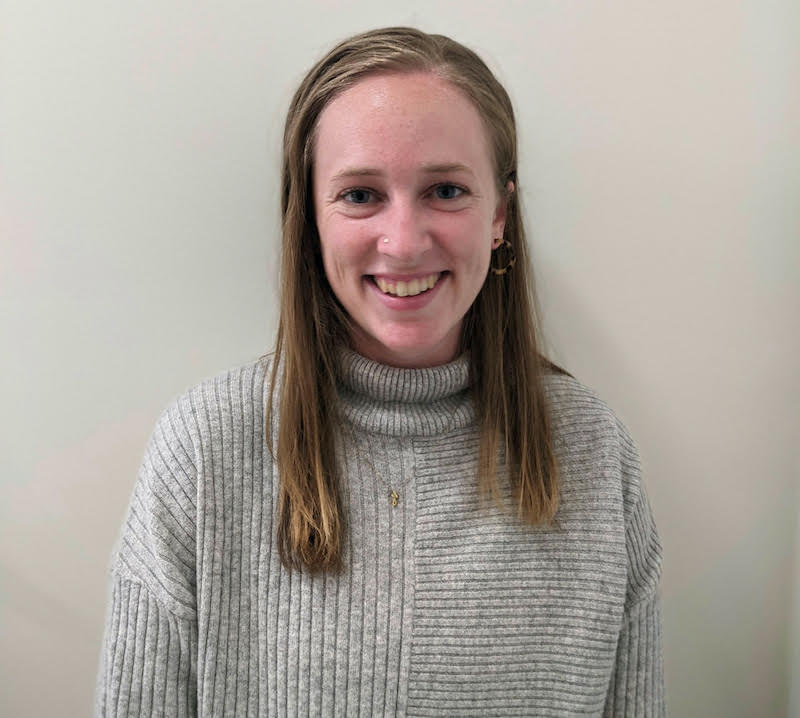 Blend is more than just a playlist—it's an in-app experience. What makes Blend unique from other Spotify offerings? 
Blend is so different from most of the other Spotify offerings because it automatically combines the tastes of two different users into a playlist. It's a great way to connect with your friends and learn more about them, and also makes long drives with friends way more enjoyable.
Tell us a story of a way music has brought you together with another person. 
Growing up I always made my sisters watch High School Musical with me nonstop. We had the CDs and would always sing the songs and do the dances together. Now, 15 years later, whenever a song from the movies comes on we still burst into song and dance immediately.
Rosie Maharjan – Associate Designer 
"When I first joined the team, we had just begun testing Blend," they said. "From there, my role was iterating on the product to craft the best and most holistic listening experience for users based on user testing and research insights. Being a designer in the Personalization mission is a lot of fun because you get to design beyond the look and feel and focus more on how the user will experience the playlist and its content programming. I got to work alongside our super-talented team of engineers to redesign user flow, test content quality, and help deliver a unique and personalized social experience."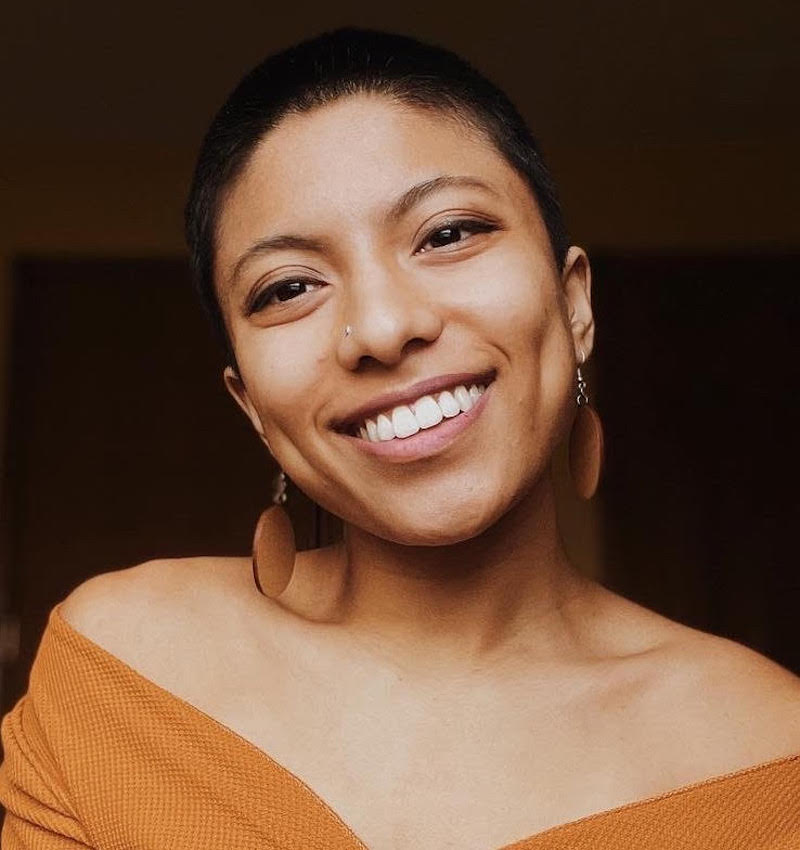 Why are you excited to bring Blend to even more listeners? 
The fun thing about music is that it can take you to a time and place, and you can relive those shared moments and experiences with someone else through a song. Blend is a simple way to show someone you're thinking about them. It's small but so thoughtful and offers an avenue to get to know new friends or catch up with old ones. I think it's especially cool for long-distance friendships because the playlist can effortlessly connect to you together, but also help you stay up-to-date since it's automatically updating and you can see what they're currently listening to.
Blend is more than just a playlist—it's an in-app experience. What makes Blend unique from other Spotify offerings? 
The thing about Spotify is, you don't have to craft this perfect image of yourself the way you might on other social platforms. It's a space to be yourself, to listen to whatever music you like, and get curated recommendations. So Blend captures this authenticity in an automatic, personalized playlist, and then shows it to another person. It's not what you think that person will like, or curating something for others—it's effortlessly sharing a part of yourself through music. And that's a really intimate space to be in, but also a cool way to discover new music from someone you trust while reliving memories from the music you've shared.
Mike Mazzola – Senior Engineer 
"I started working with the team on a little hack project that made some improvements on collaborative playlists, which led to the first test we ran for Blend," he said. "I'm primarily a frontend engineer, so I help transform our concepts and designs into the product you end up using!"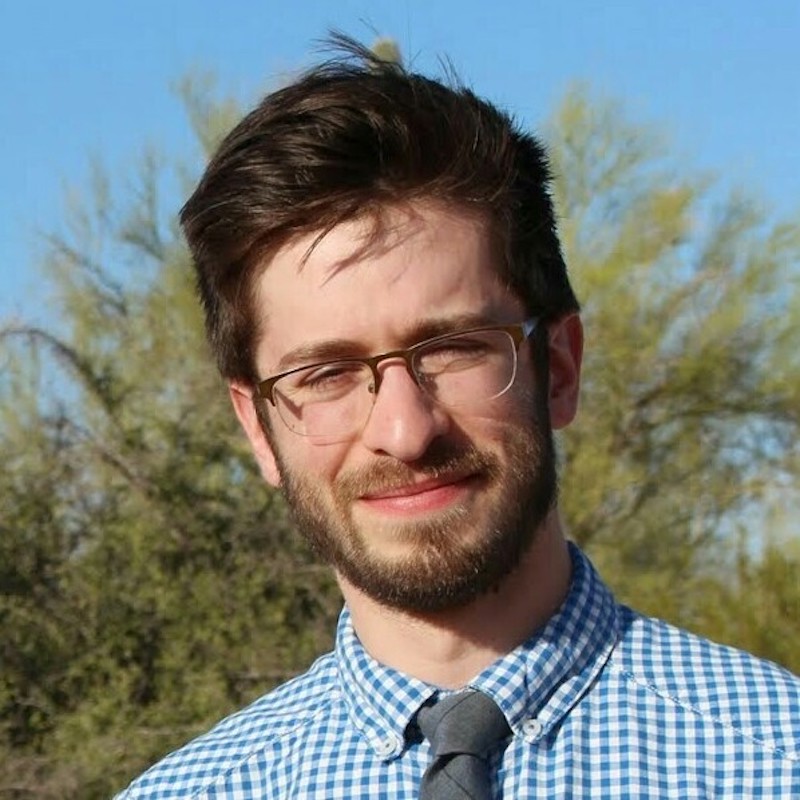 Blend is more than just a playlist—it's an in-app experience. What makes Blend unique from other Spotify offerings?
Blend is like this mystery box of music. When you send it to your friend you never know what you're going to get, and that's part of the fun. While most of Spotify is personalized just for you, this is really something meant to bring two people together and let you discover new music through your friends.
Tell us a story of a way music has brought you together with another person.
I was living in New York but looking to book a band for a venue upstate. My best friend and I went to go see our favorite band one night. Then this opener from Nashville came on and both of us were just like "wow, we need to talk to them." So we talked to them after the show and asked if they'd want to play upstate sometime and exchanged information and all that. A couple months later, they had booked a whole northeast tour around our venue and my friend came down and helped work the show because we both believed in the band so much.
Ready to get started? 
Tap "Create Blend" in the Made for You hub on mobile. 

Next, tap "Invite" to select a friend to join your Blend via messaging. 

Once your friend accepts, Spotify will generate custom cover art and a track list for the two of you filled with songs that combine your listening preferences and tastes. 

Share your Blend results across your social channels by tapping "Share this story" at the bottom of your data story screen.
You can now also Blend with artists, athletes, and creators. Find a full list of all available Blends here.