Stars Shine During Ziggy Stardust Tribute at Brooklyn Museum's "David Bowie Is" Exhibit
Legendary singer-songwriter David Bowie was otherworldly throughout his life—and his presence was very much felt at David Bowie is at the Brooklyn Museum on May 7. The exhibit, which was organized by London's Victoria and Albert Museum and opened in March, features displays of artwork, photography, and clothes that represent Bowie's dynamic and lasting work and career. To celebrate the exhibit's arrival in New York City, a star-studded event provided proper tribute to Ziggy Stardust.
Kicking off the evening was an introduction by Spotify Global Head of Communications, Dustee Jenkins, and Spotify Head of Creative Services, Troy Carter, who noted "there are few stories like the David Bowie story." Troy then introduced the featured performer of the evening, English singer-songwriter Jade Bird.
Jade, who performed her songs, "What Am I Here For," "Cathedral, and "Lottery," feels a connection with Bowie due to their shared British heritage and love for American songwriting culture—she played her song "If I Die" as a tribute to the artist.
"'If I Die' is basically saying that we take part in art because we're competing in the dance of death," Jade told us. "You're trying to be immortalized in music; that's why you do it. 'If I Die' is about that. It's kind of got this optimism to it because you live on in your music."
If I die, put me in a song, tell everyone how in love I've been.

– Jade Bird, "If I Die"
After the performance, attendees of the event, including actress and singer-songwriter Emmy Rossum, and Mama Glow creator Latham Thomas, had a chance to explore the exhibit and take in features from the life of the legendary artist. Latham noted that the event was "Simply beyond." Meanwhile, DJ Mia Moretti of "What to Listen to When…" fame spun her newest playlist.
While Mia was spinning Bowie classics and songs by related artists such as The Beatles, a trio of writers from Haiku Guys + Gals encouraged fans to contribute a word or phrase about what David Bowie meant to them, then used the inspiration to type a personalized haiku for each participant.
The David Bowie is exhibit, which has received rave reviews by the New York Times, Rolling Stone, and SPIN and is sponsored by Spotify, features original costumes, handwritten music, and photos in an interactive retrospective from Bowie's teenage years to his final months in New York. Bowie's New York City presence was celebrated earlier in the month when Spotify unveiled a David Bowie Subway Takeover at the Broadway-Lafayette subway station in the Bowery, and created David Bowie "Tickets to Mars" – keepsake Metrocards featuring an image of one of five Bowie personas.
Fans, commuters, and visitors have the opportunity to explore the Bowie subway takeover at the Broadway-Lafayette station until May 13. The David Bowie is exhibit at the Brooklyn Museum will be open until July 15.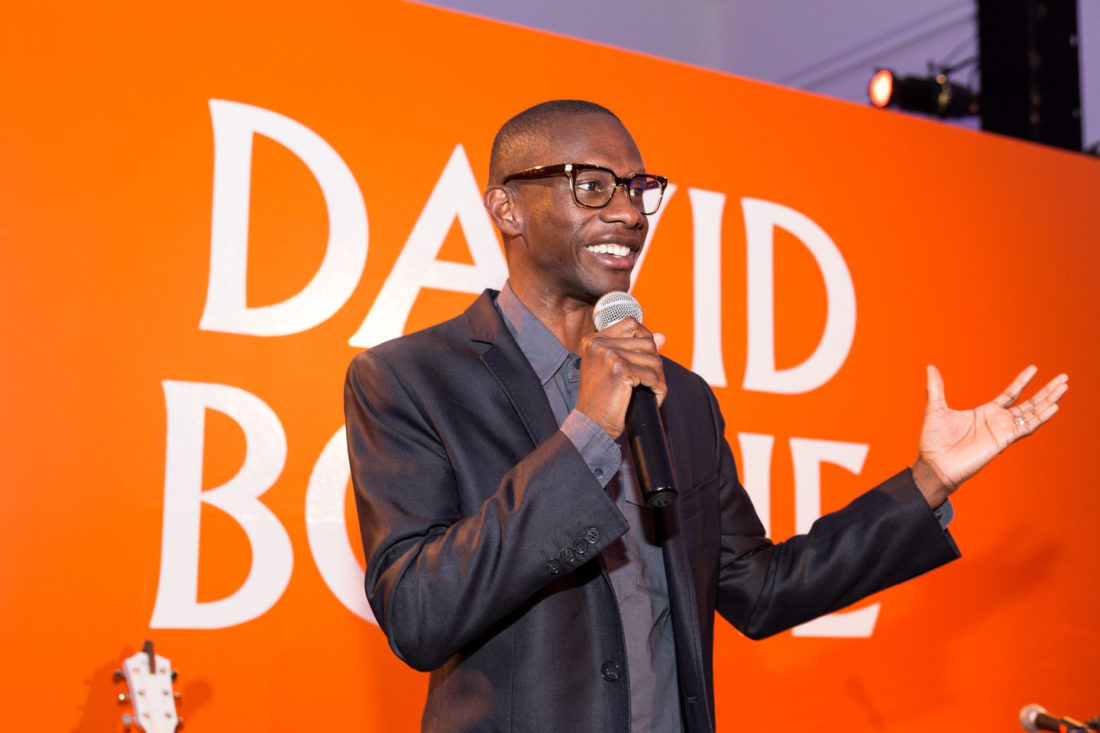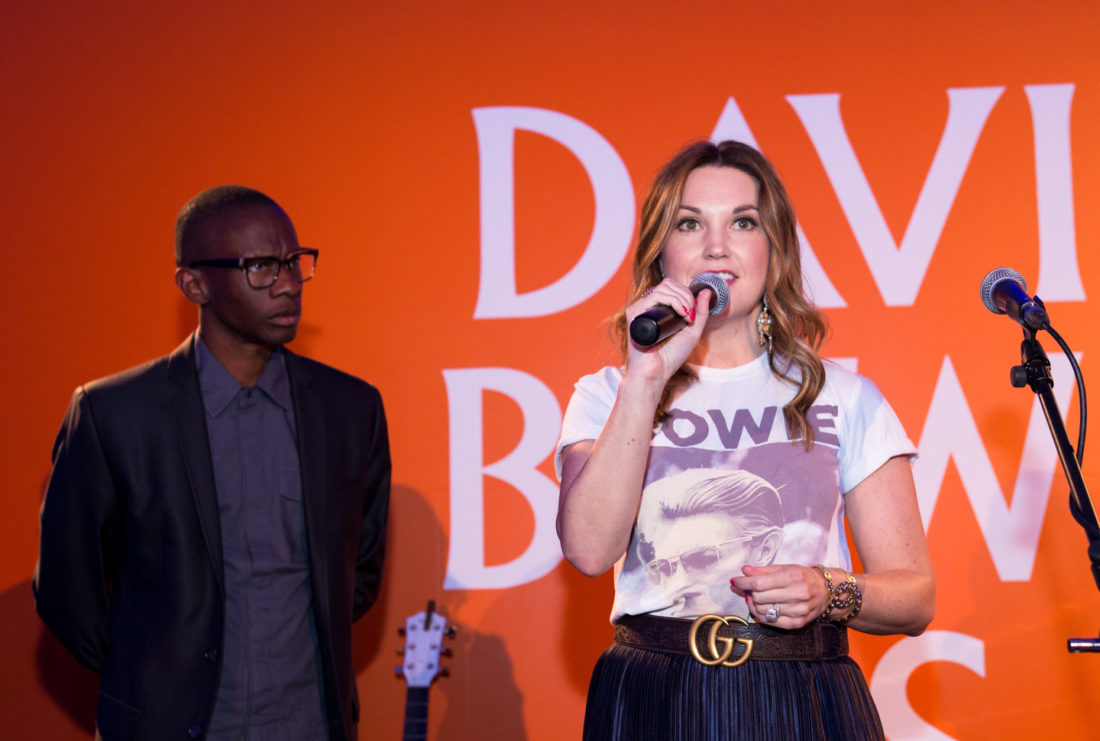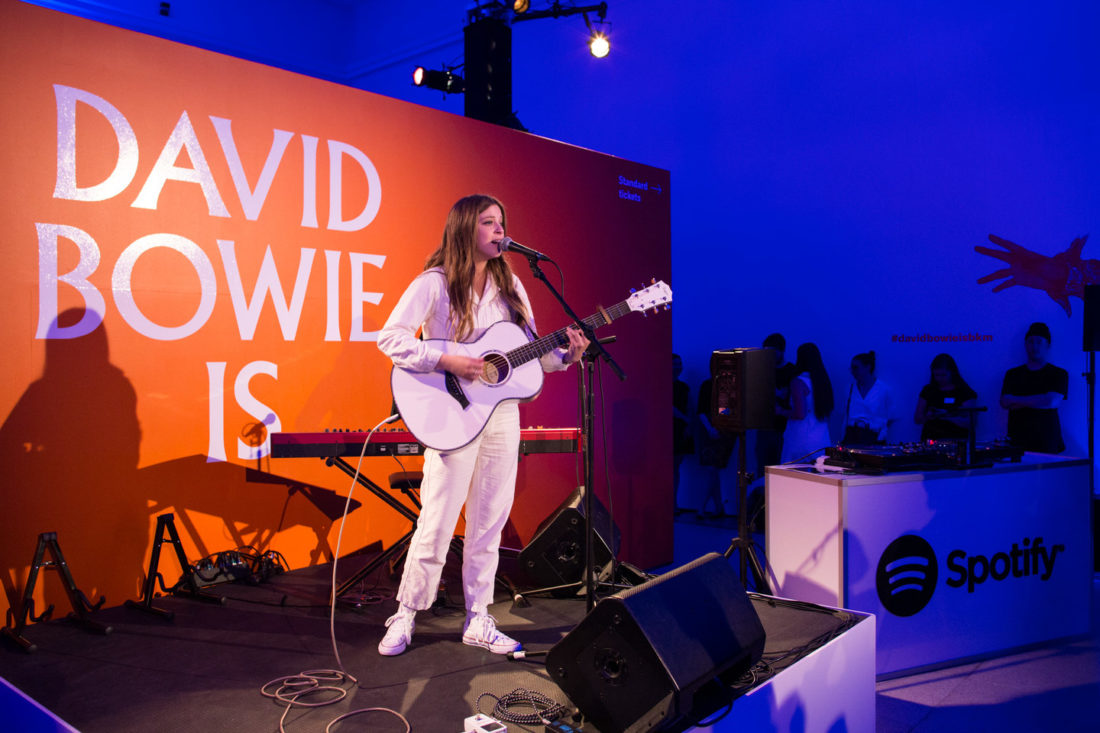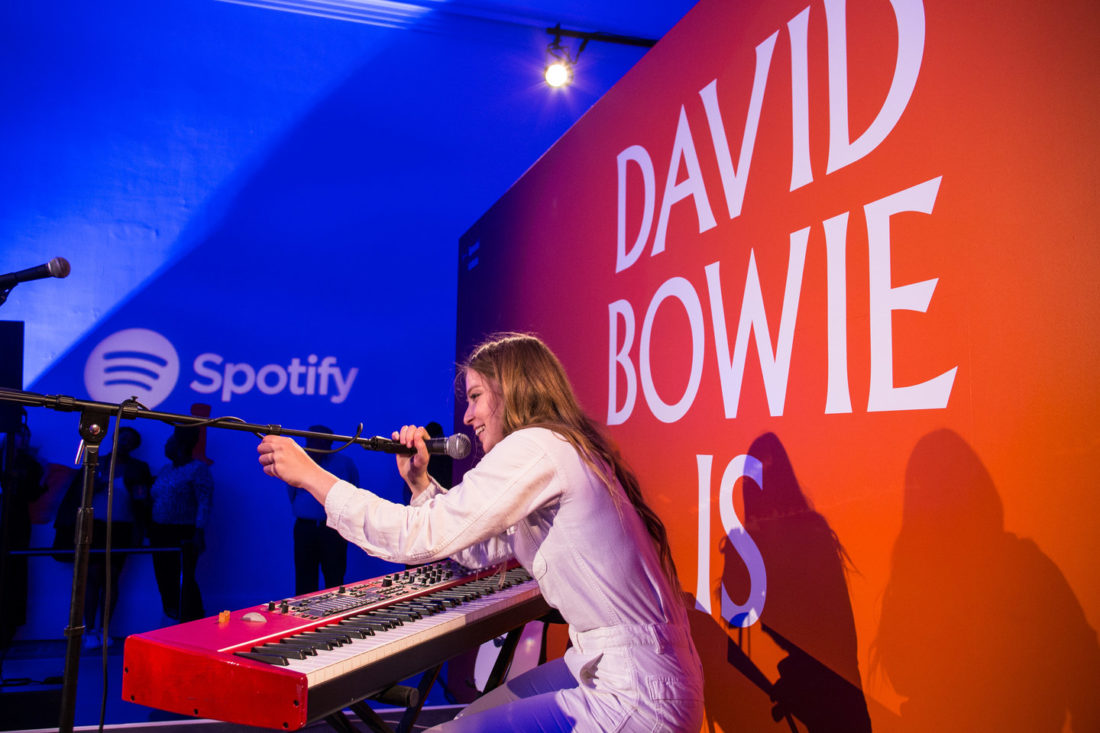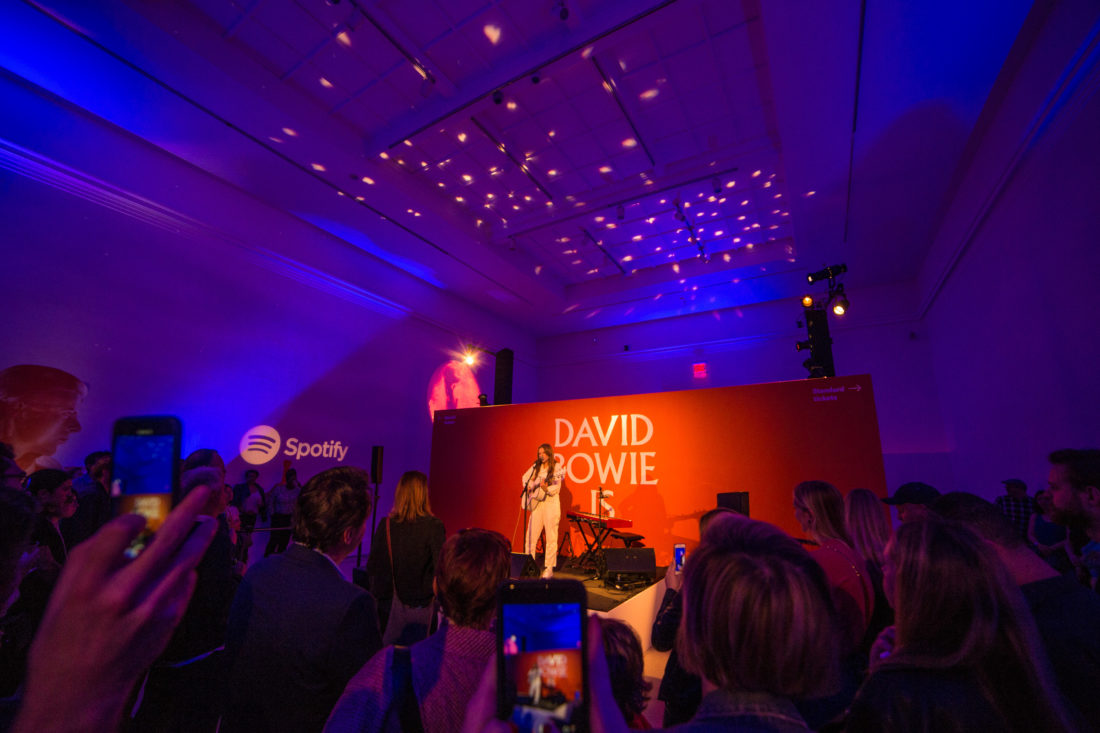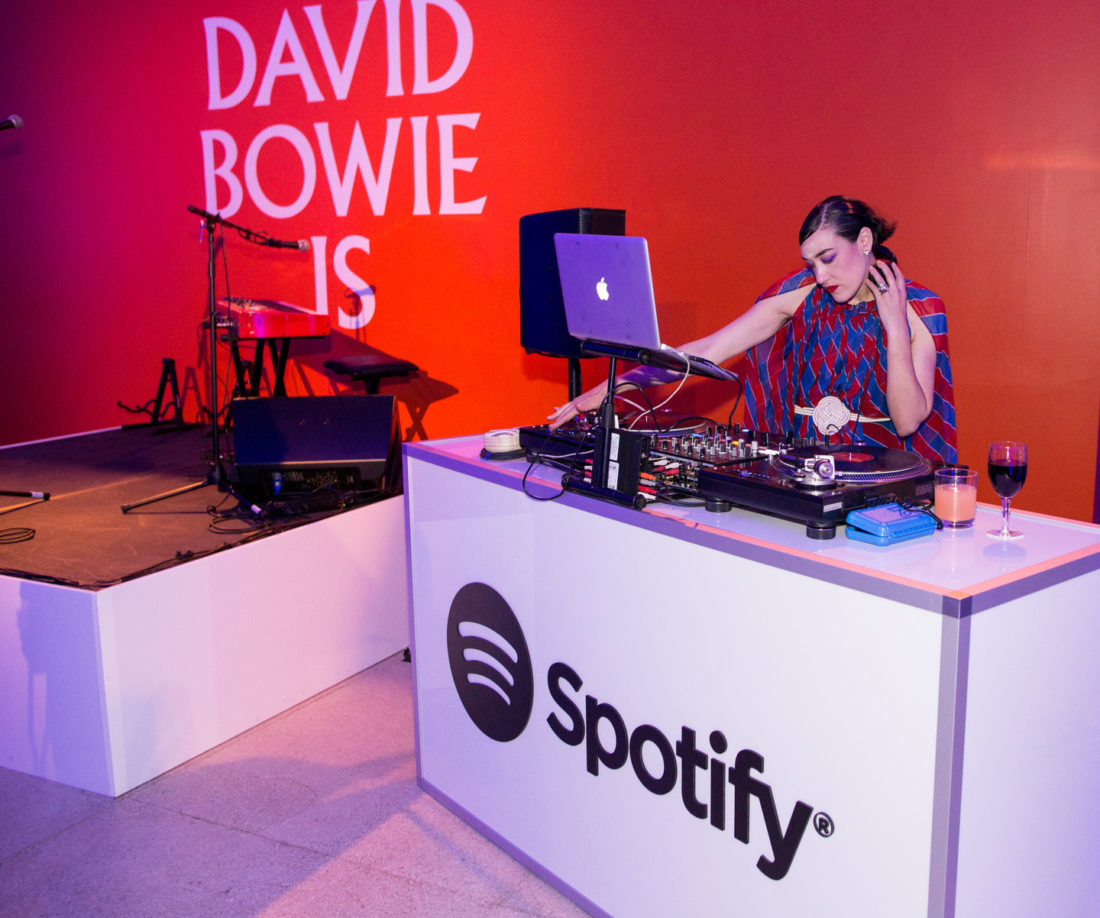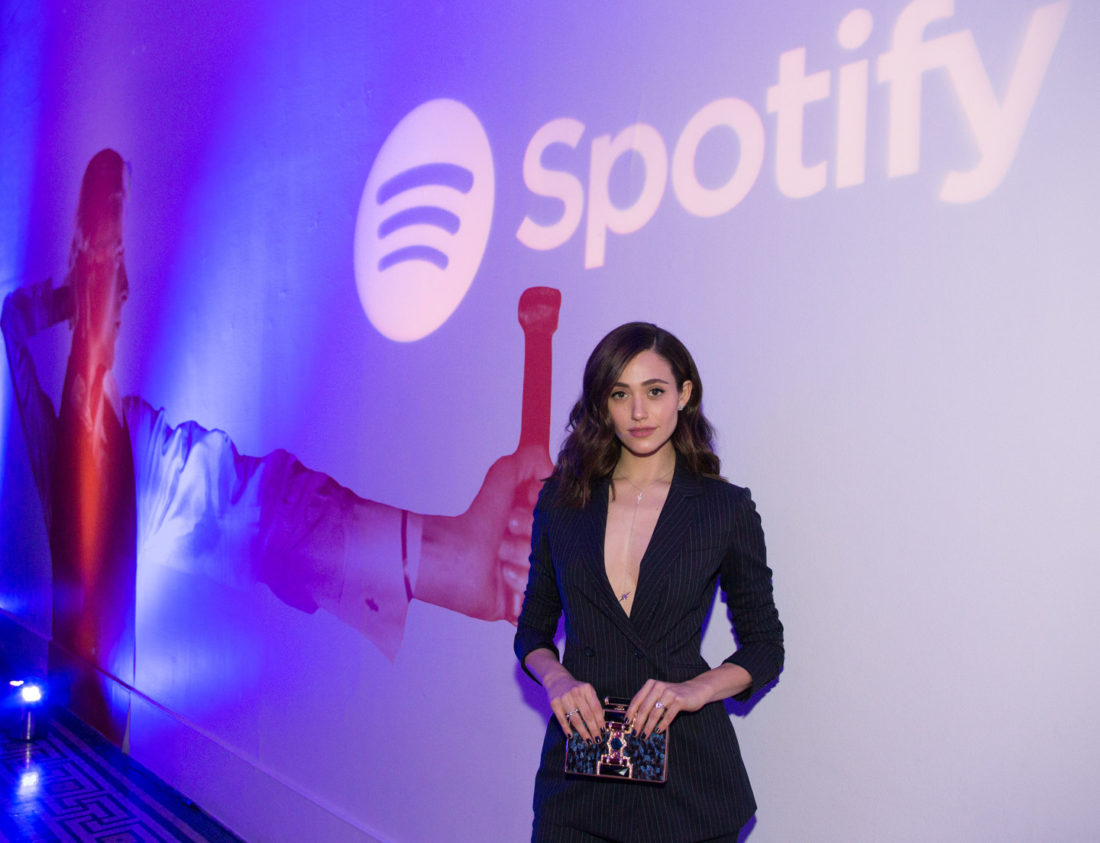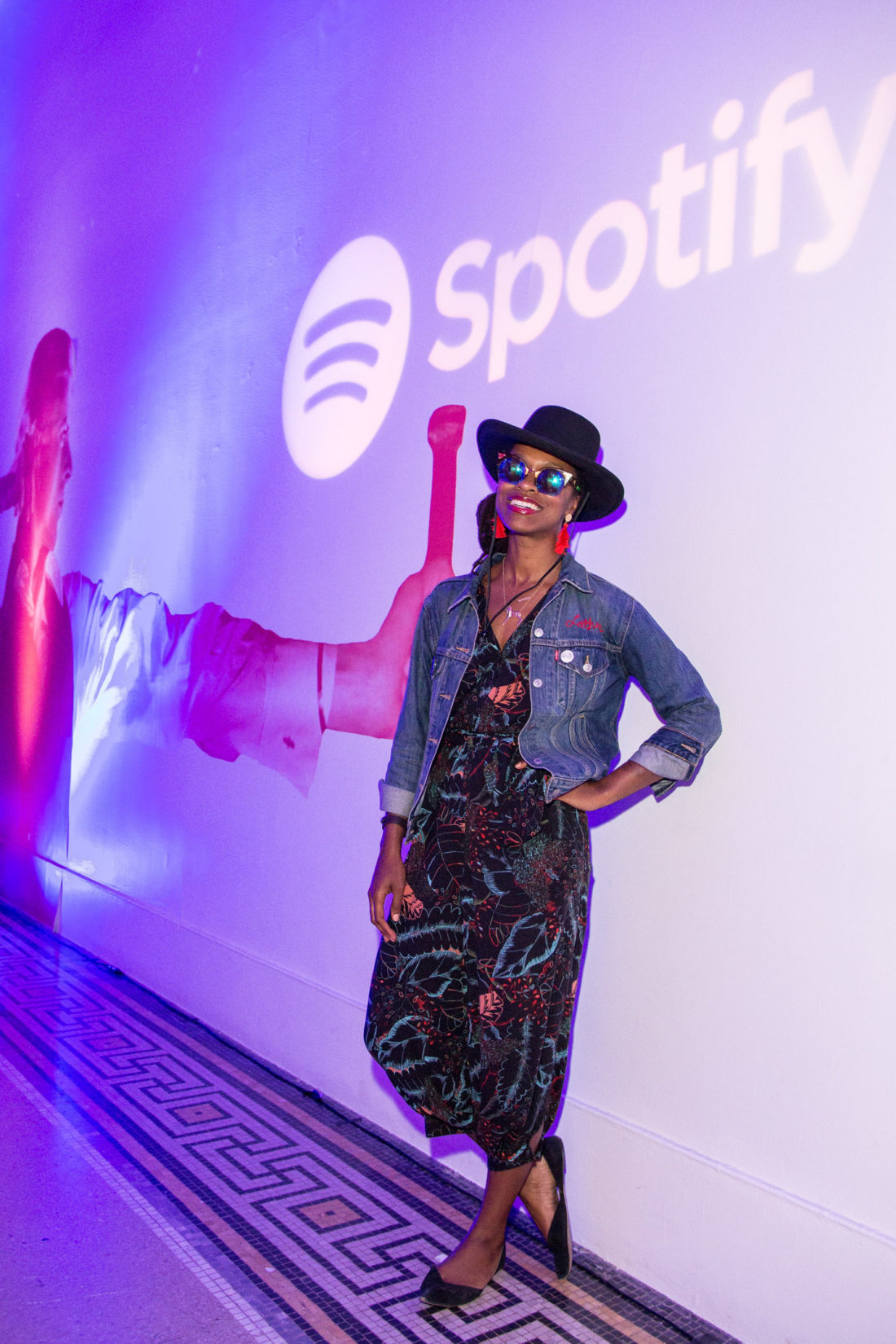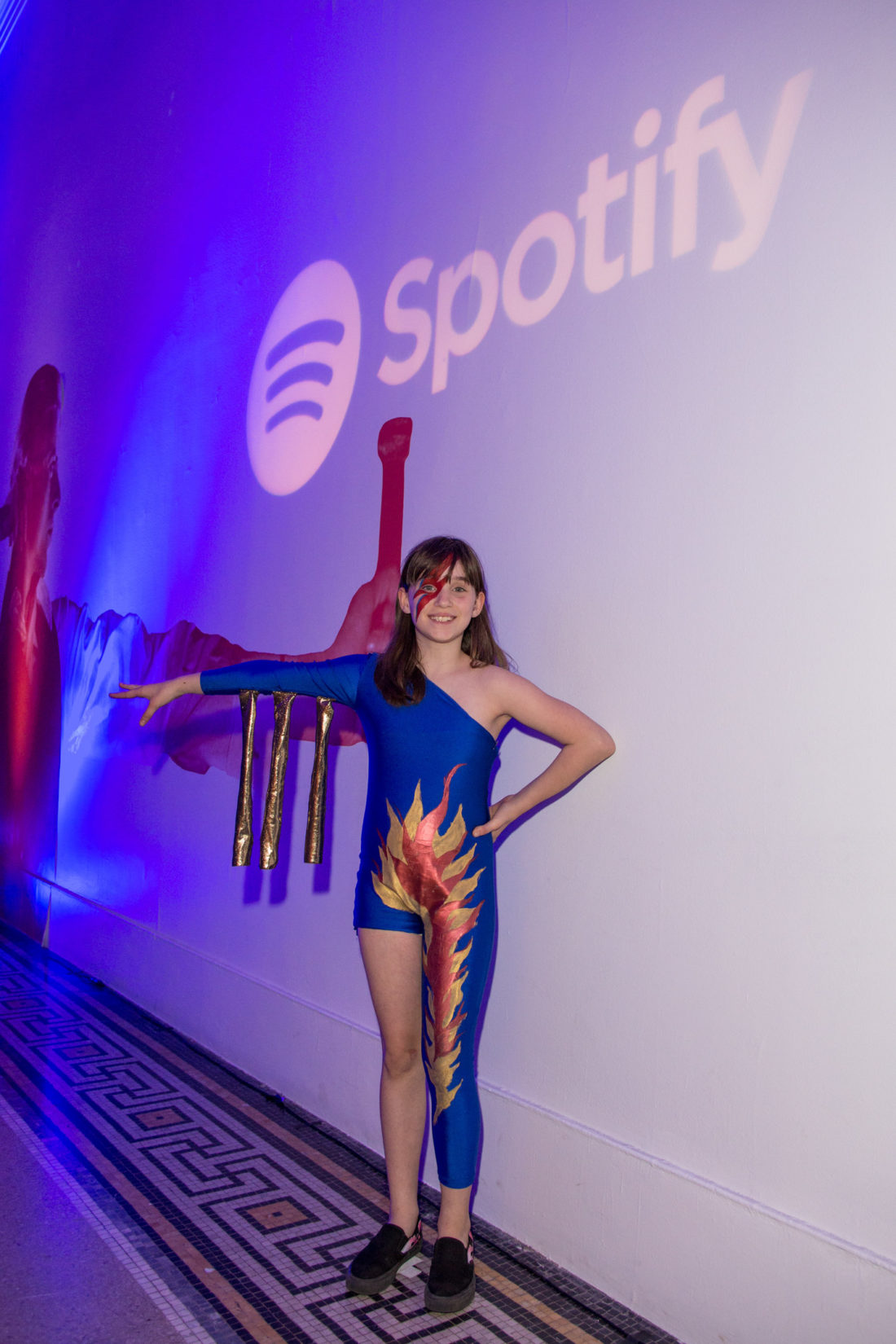 Photo credit: Marko Krunic