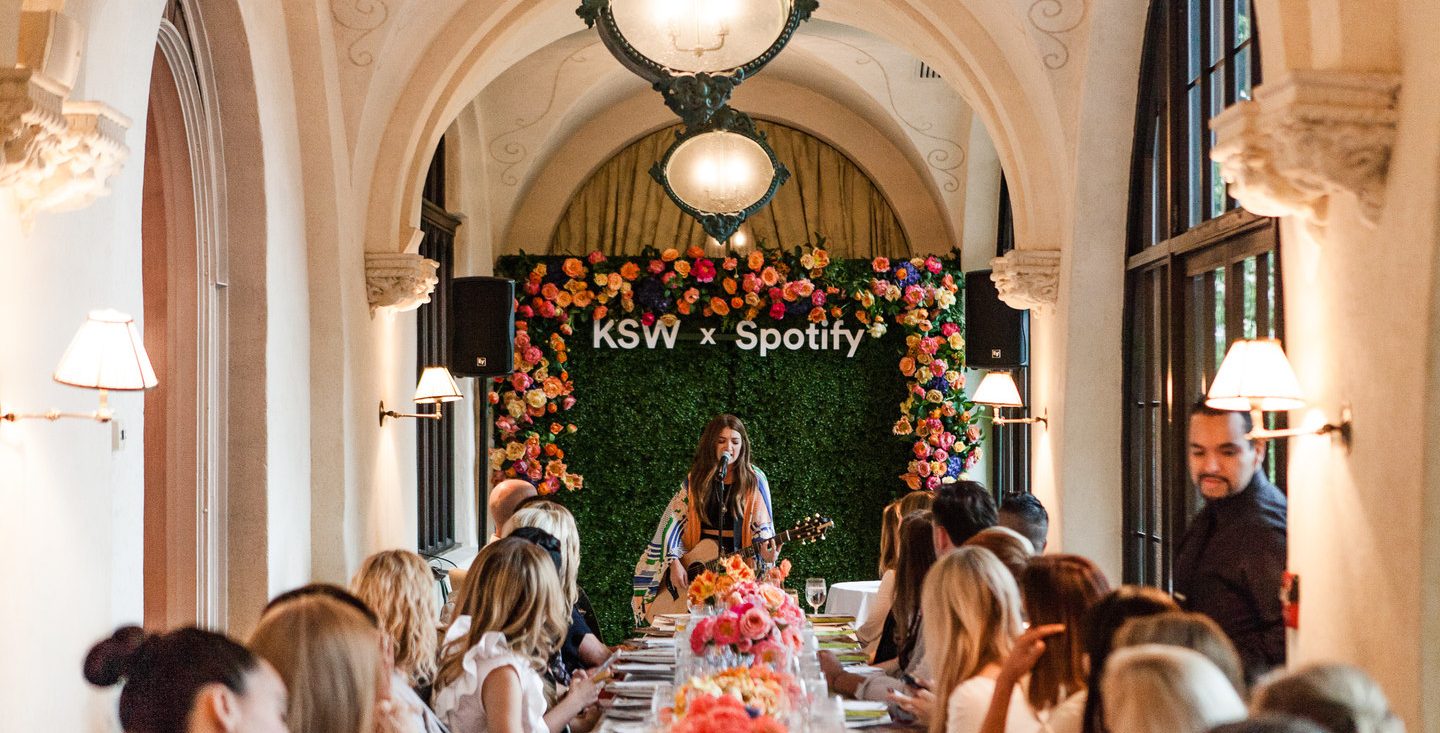 Spotify and Lifestyle + Entertaining Expert Kimberly Schlegel Whitman Concoct the Perfect Party Recipe—Music Plus Punch
An unforgettable party playlist and a delicious punch have a few things in common: The recipes are loose, variations are welcome, and it only takes one or two elements to make a hit.
In honor of this perfect pairing, Spotify partnered with lifestyle and entertaining expert Kimberly Schlegel Whitman for a tastemaker lunch in Dallas, Texas. There, guests celebrated Whitman's new book, "Parties Around a Punch Bowl," as well as the debut of Kim's verified Spotify profile and custom "Hot Country" punchbowl recipe (shared below), named afterSpotify's country music flagship playlist.
Guests including Amber Venz Box, founder of rewardStyle; Courtney Kerr of KERRently; Christina Lynch, founder of Mi Golandrina; Lisa More, founder of Cover Swim, and Rae Liu, co-founder of Leatherology, gathered at Rosewood Mansion on Turtle Creek for a peppy, punch-filled luncheon and performance by country artist Tenille Townes.
Whether it's mixed together, tasted, adjusted, or added to, "punch is an evolving concoction that continues to change until the party is over," Kim declares in her book. According to the eight-time author and TV host, the punch bowl, that sparkling retro party staple, is back.
So have fun experimenting with the punch, because we have the music portion covered.
Scroll through the gallery below to relive the fun – and start planning your next fête.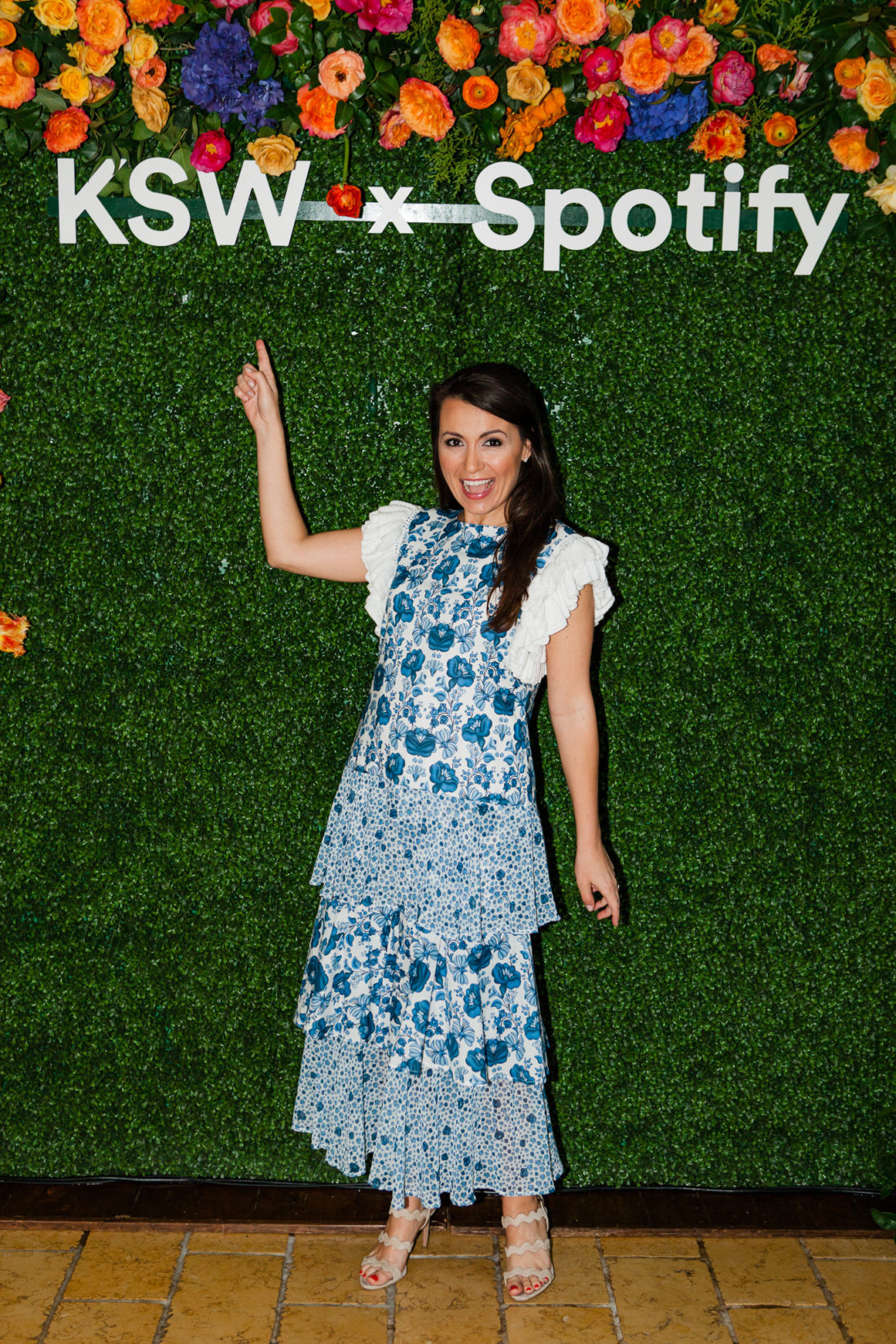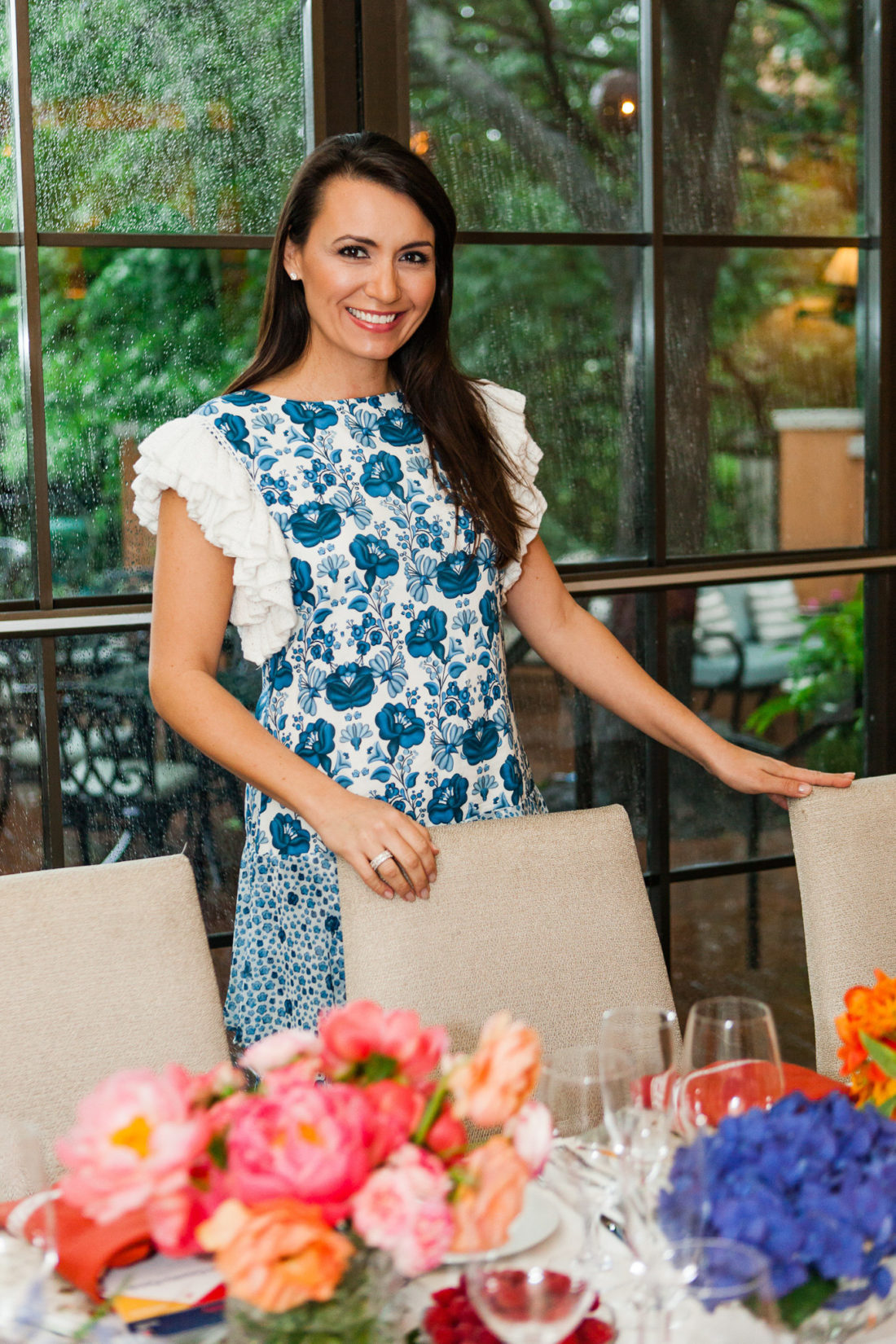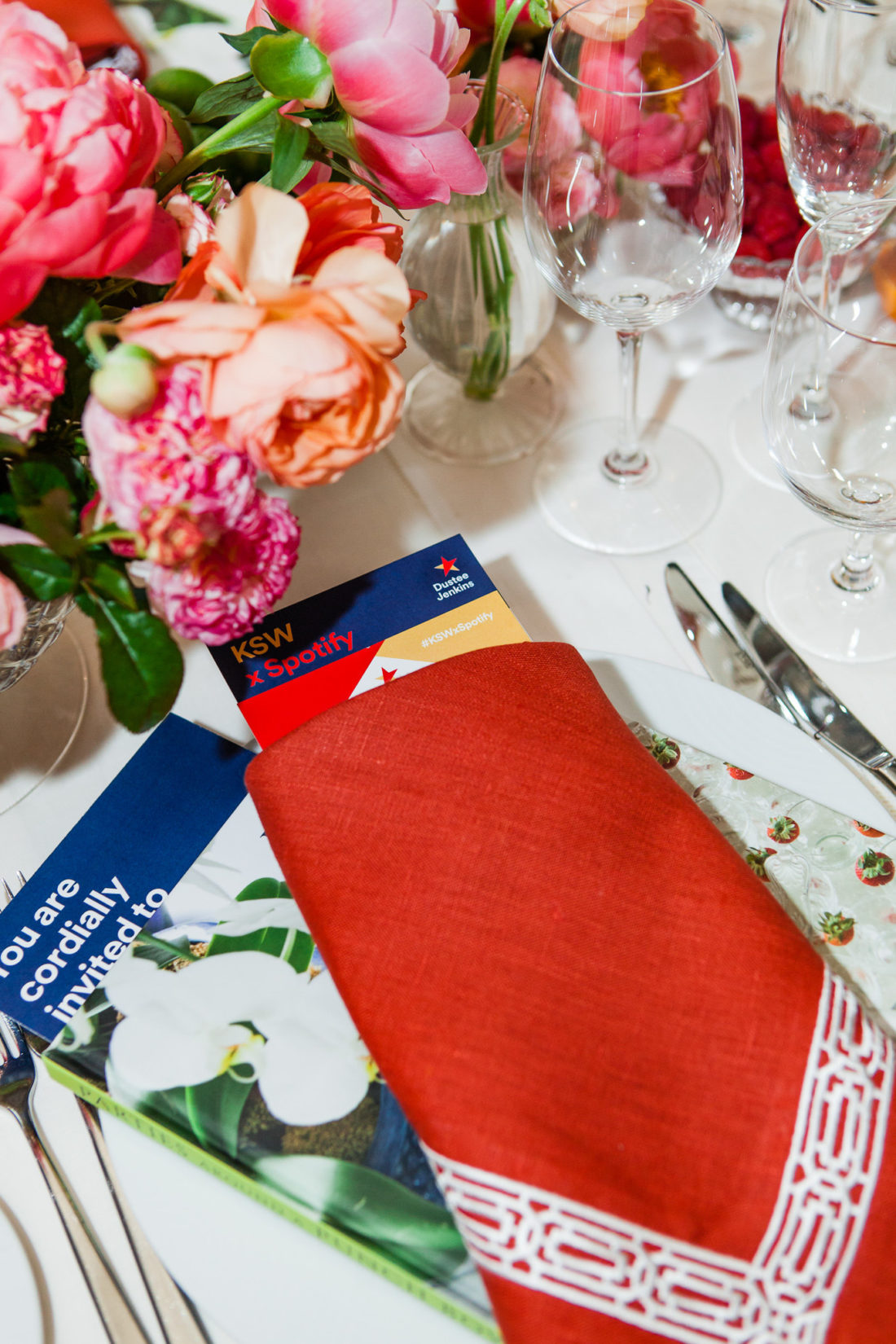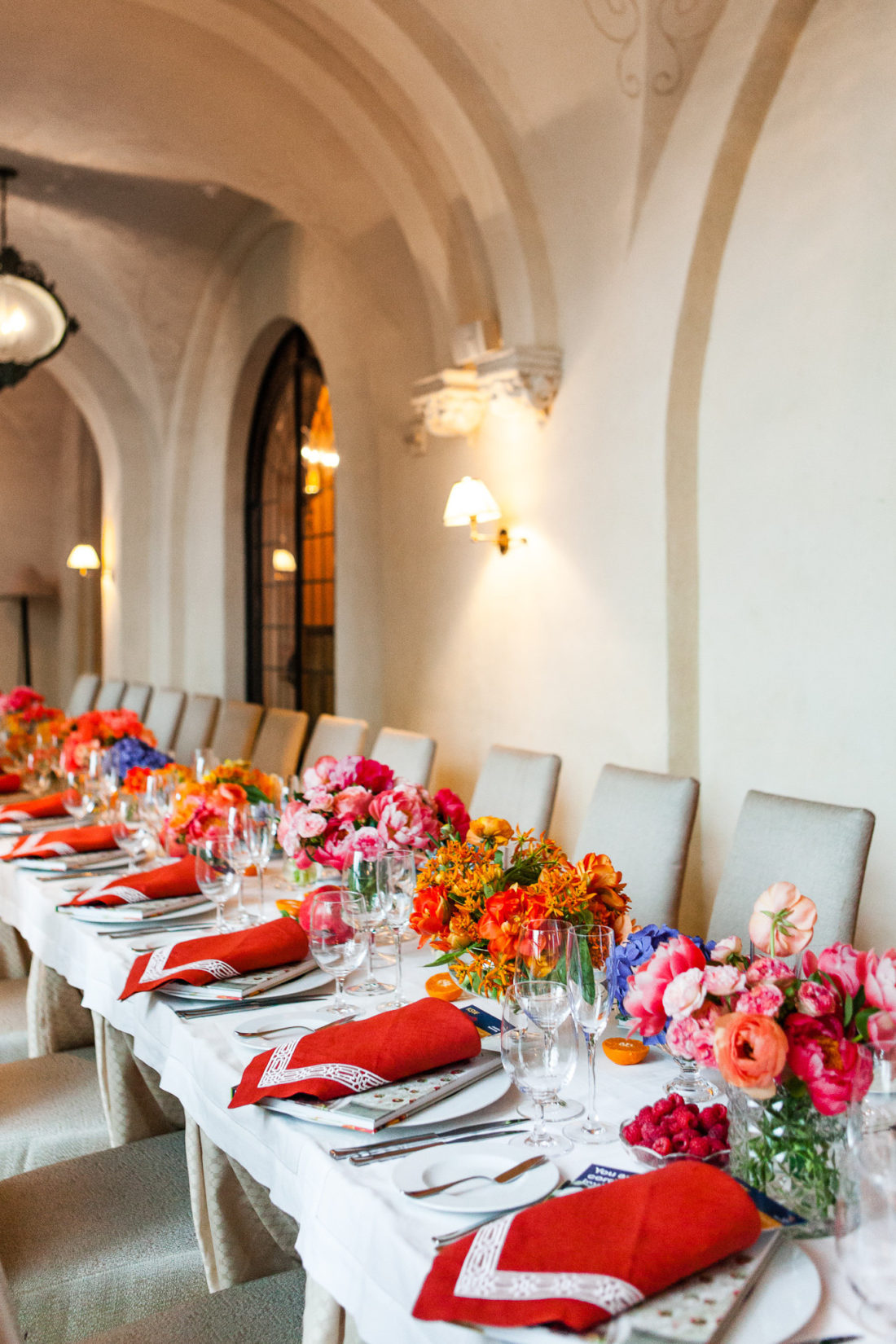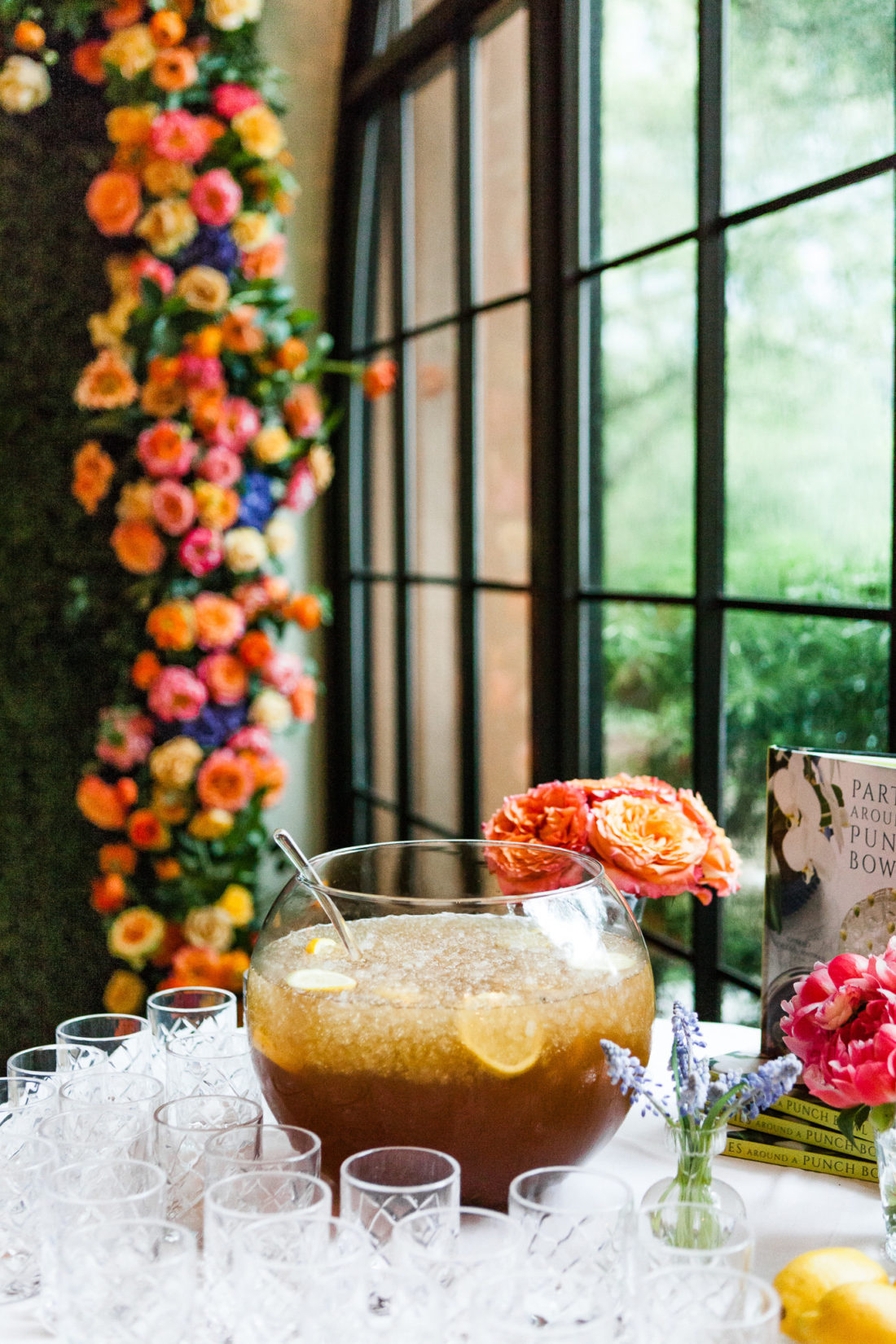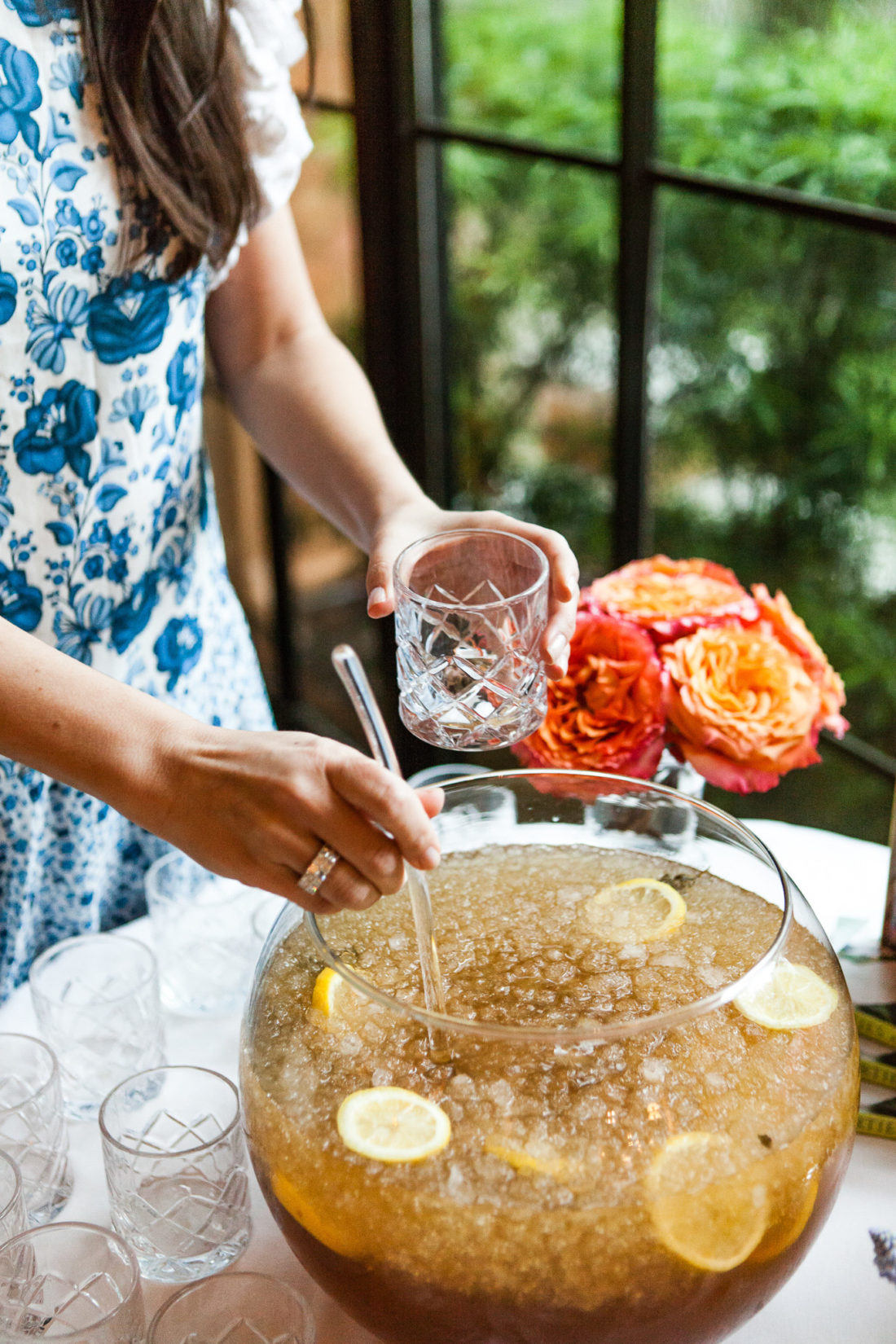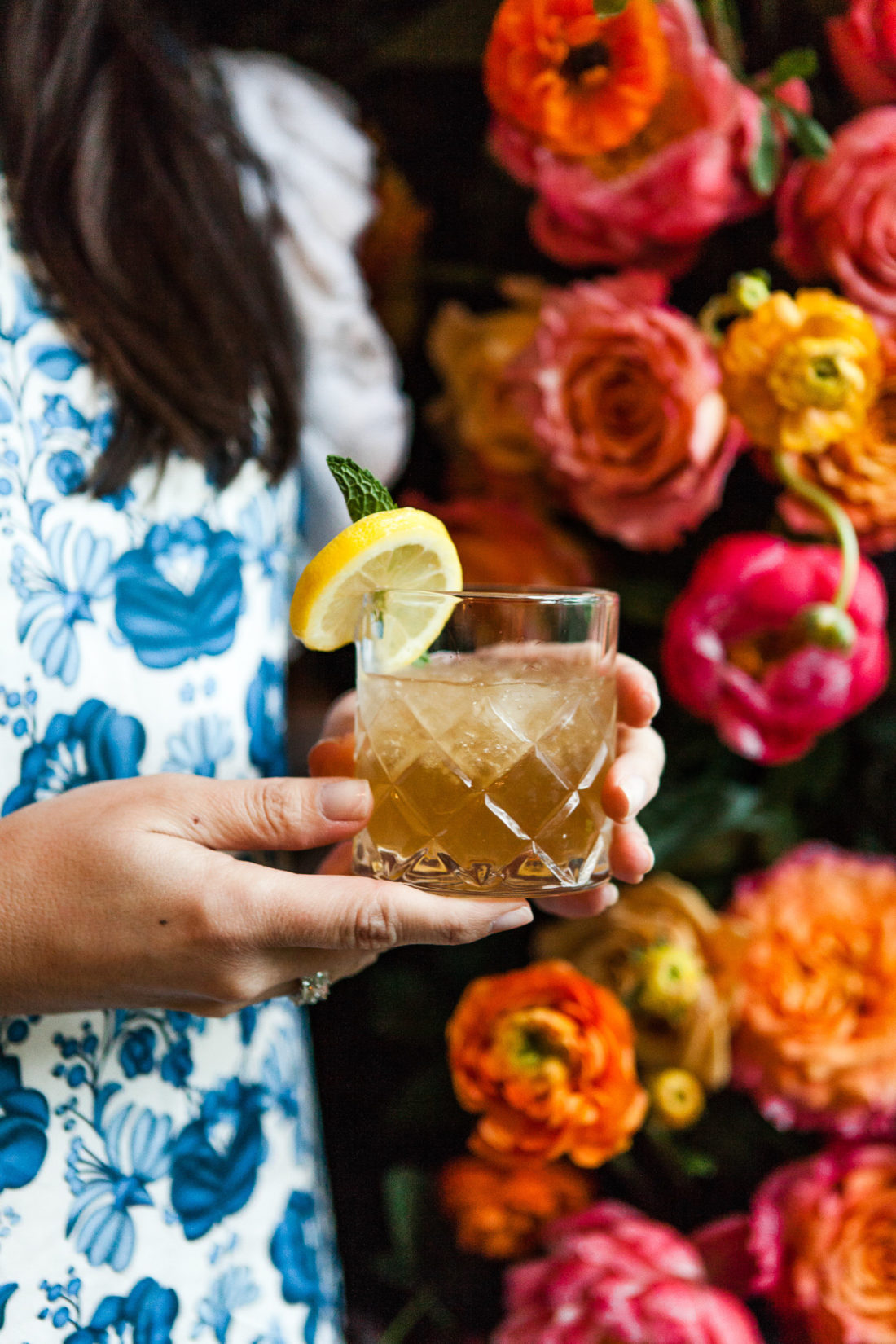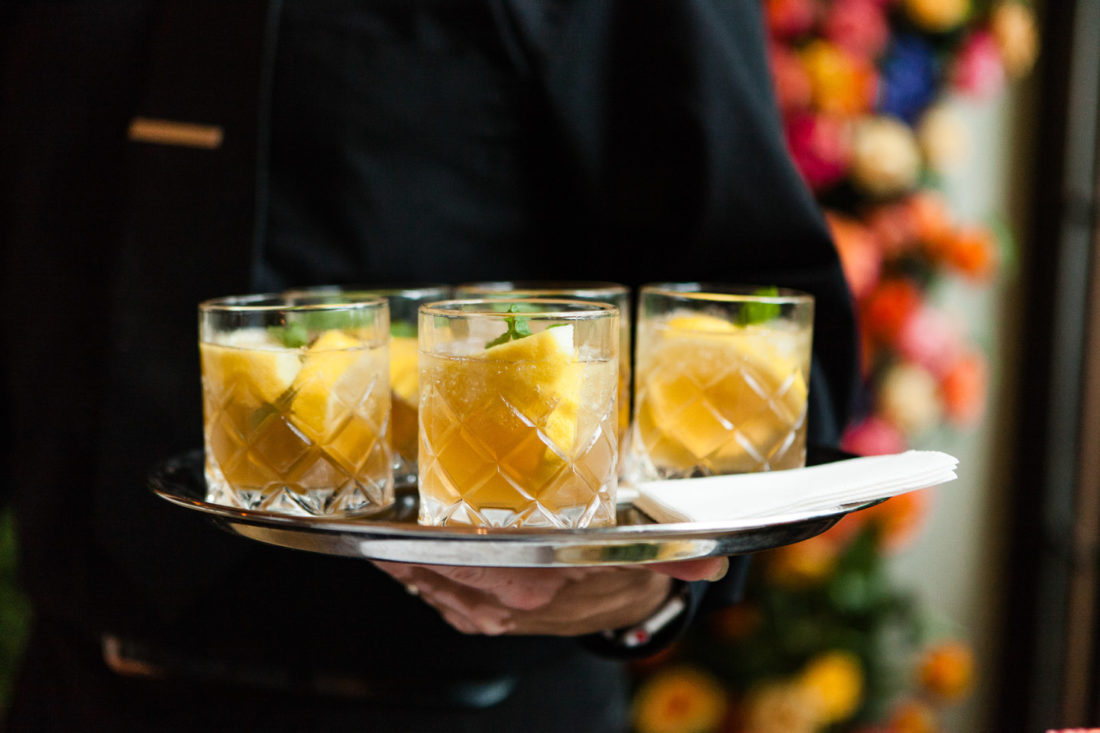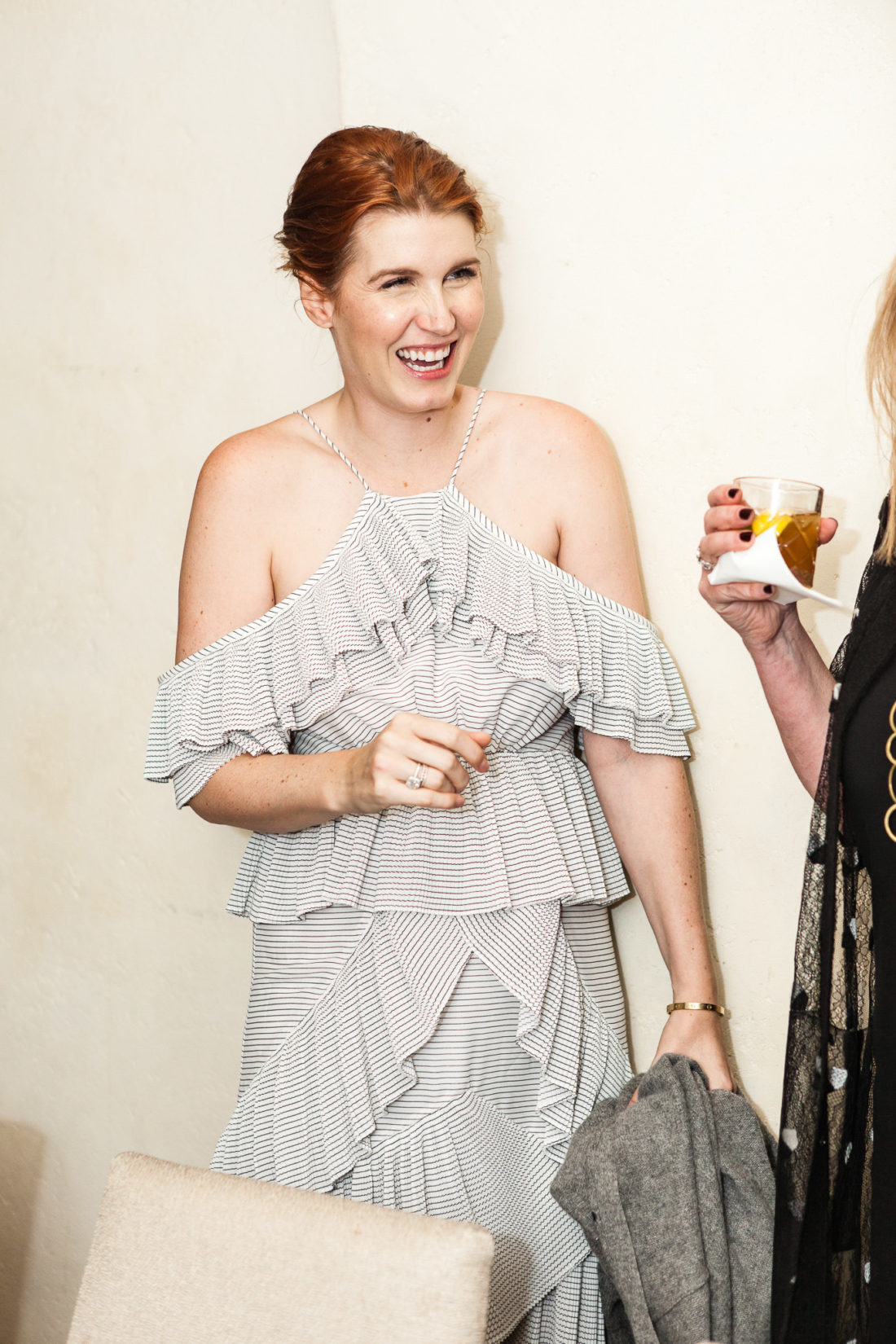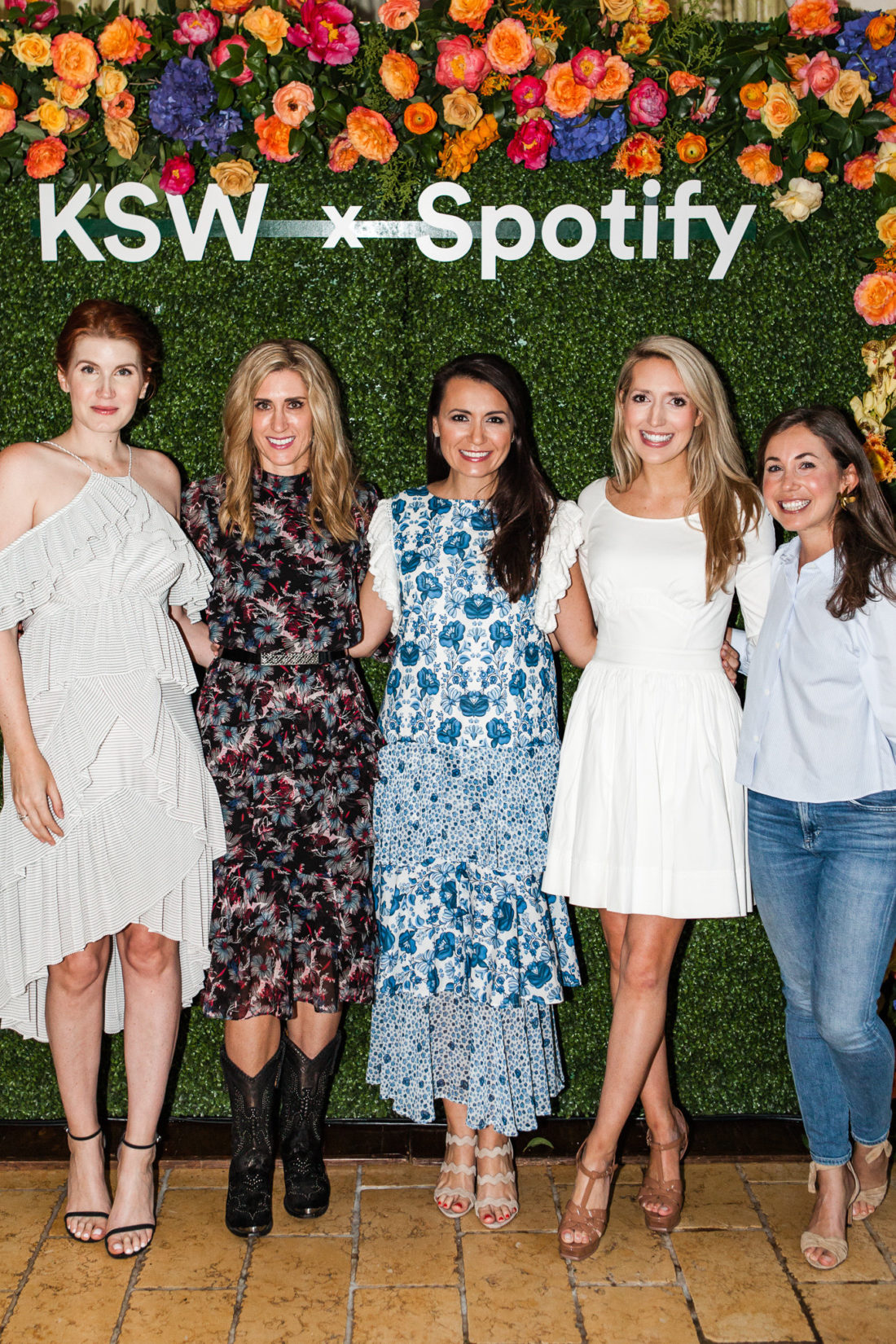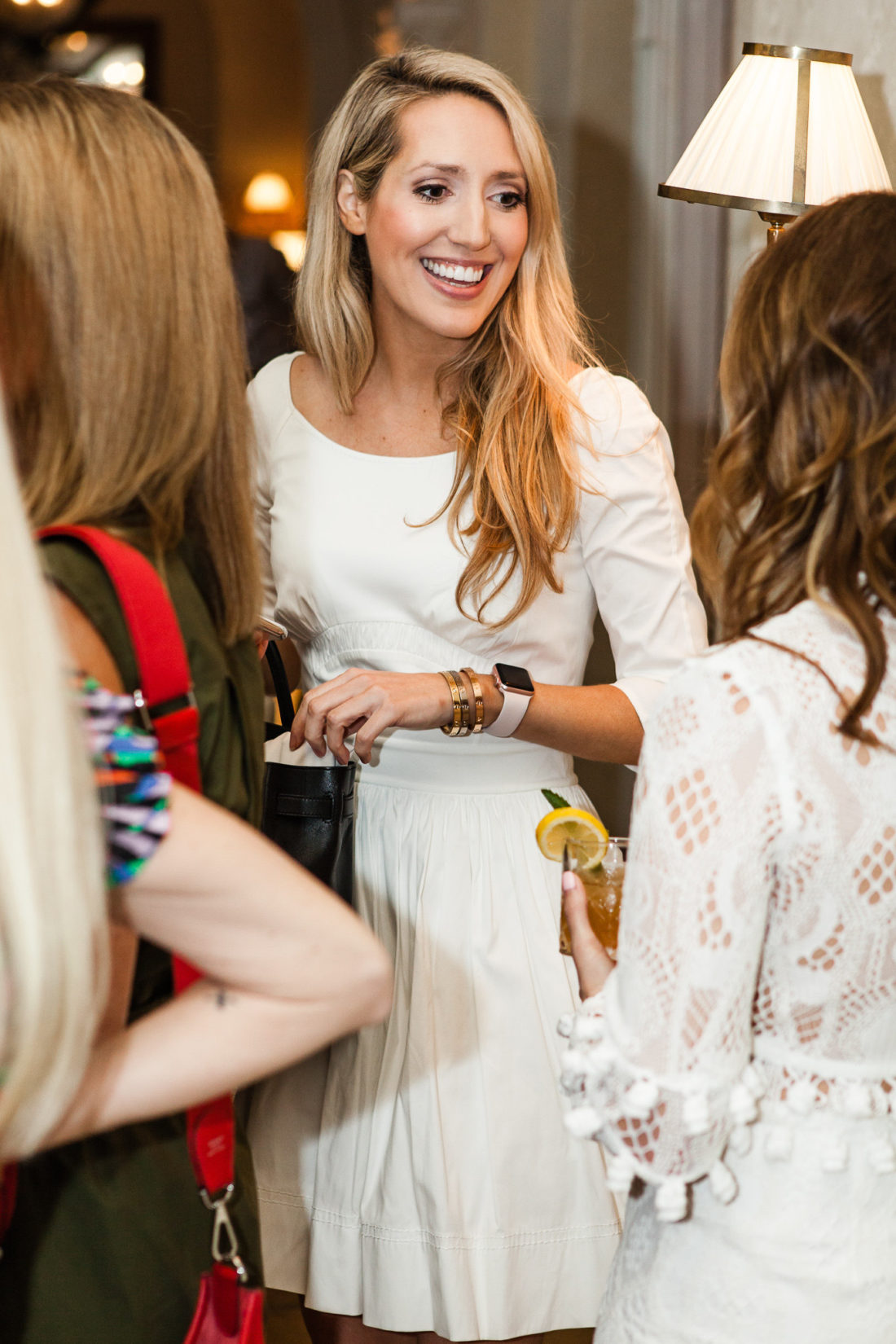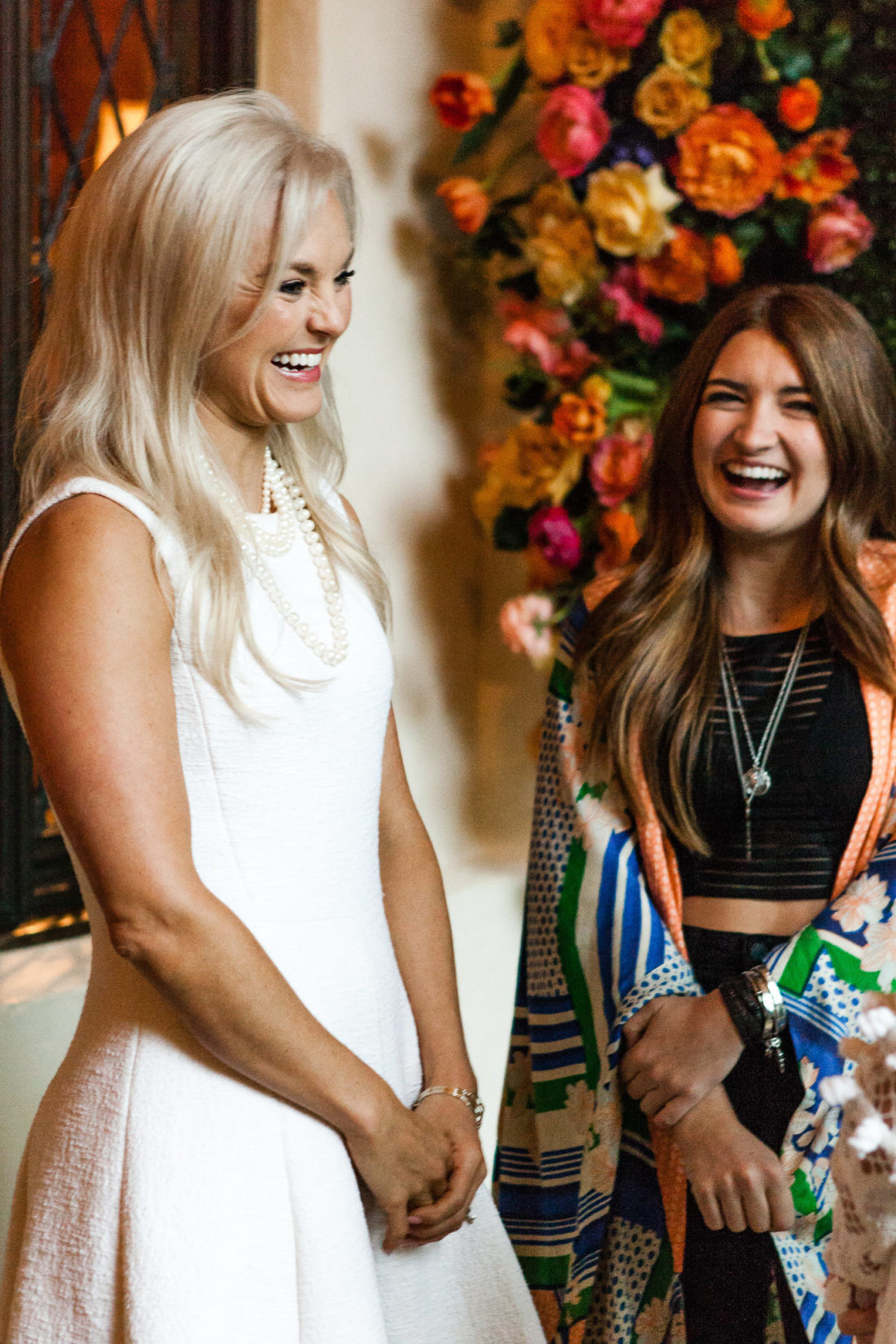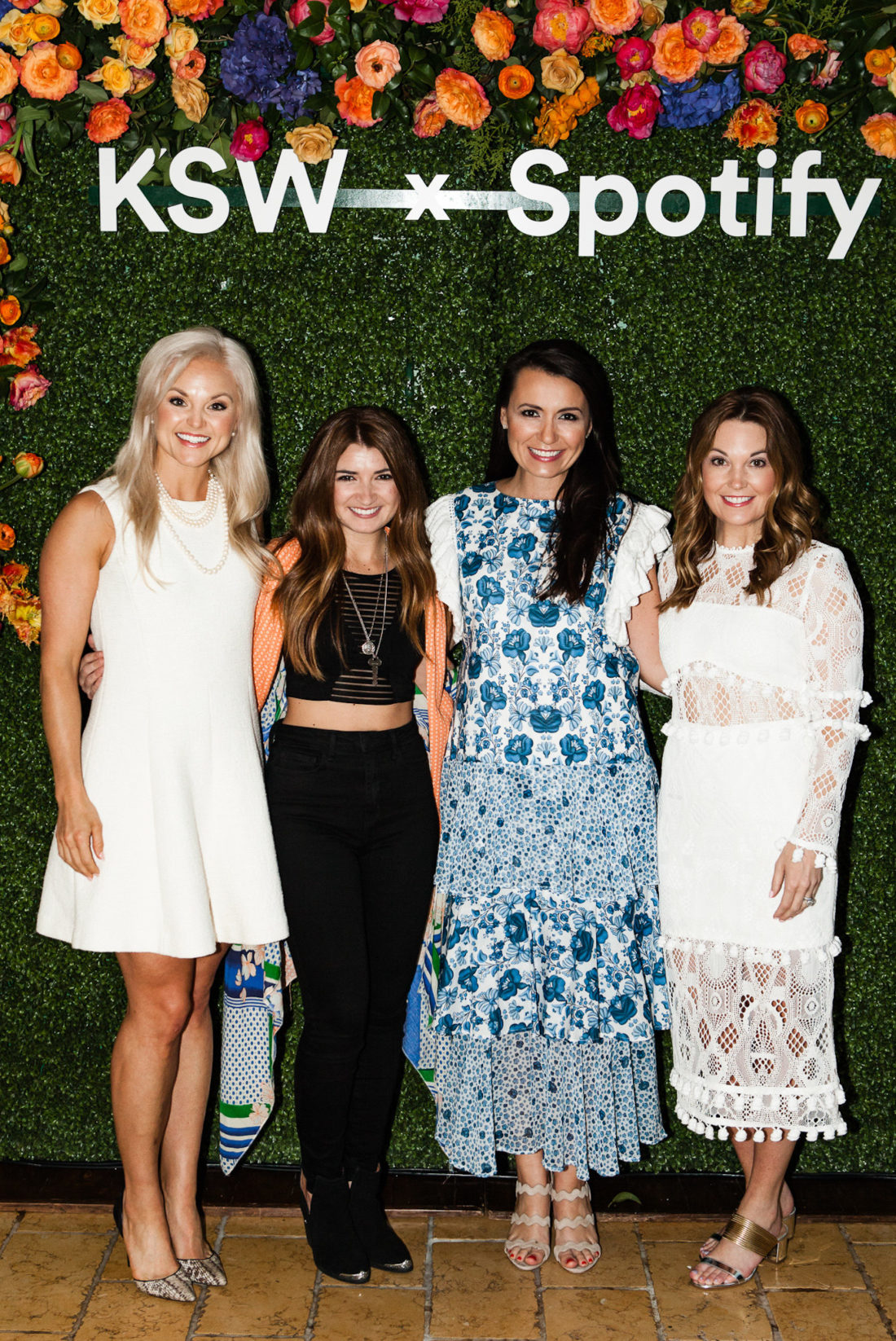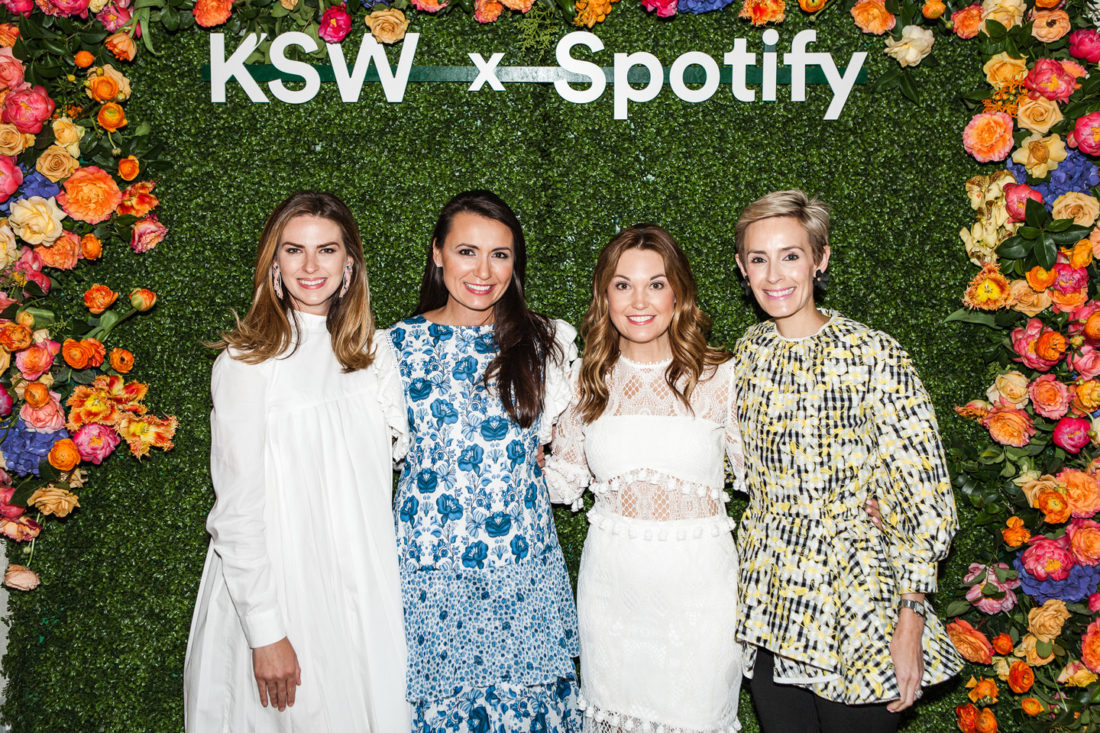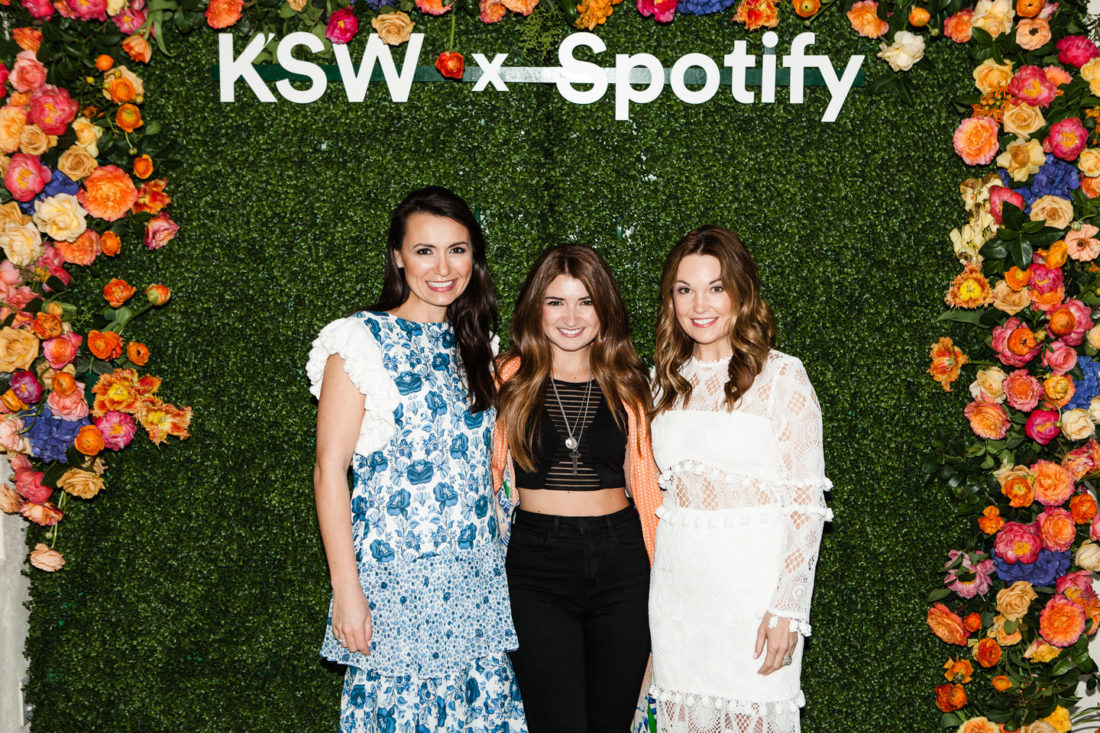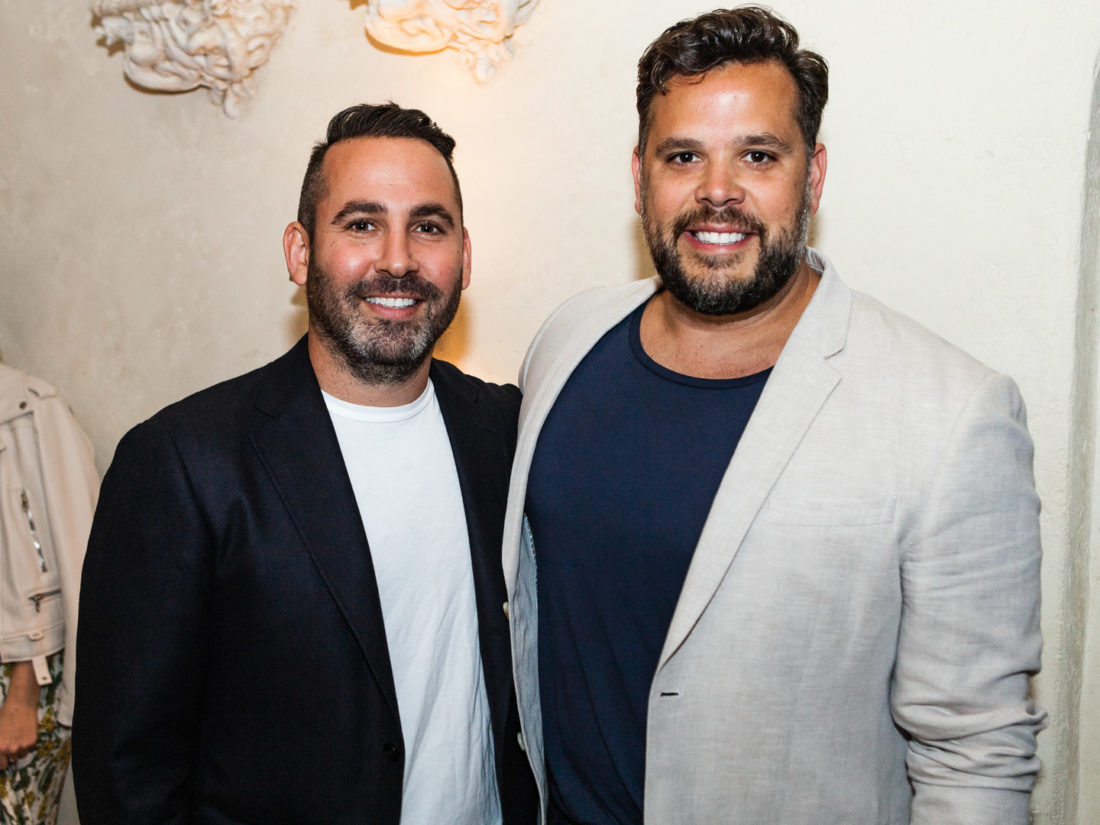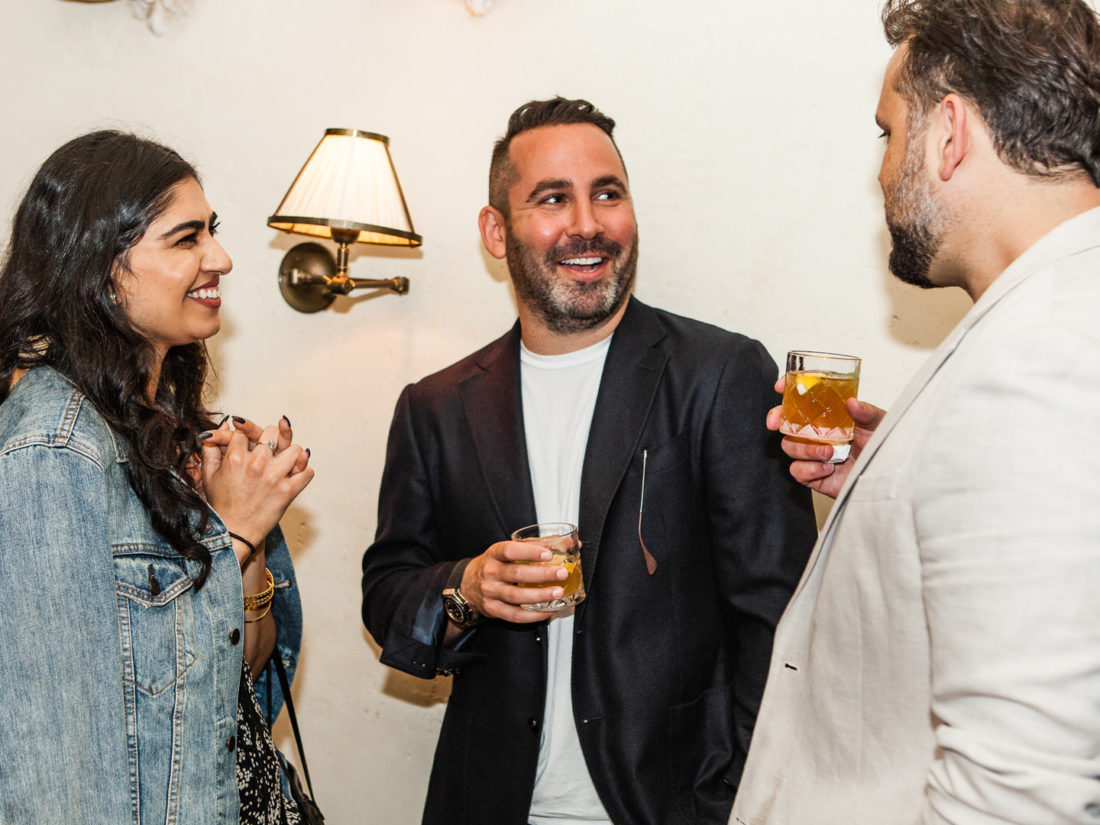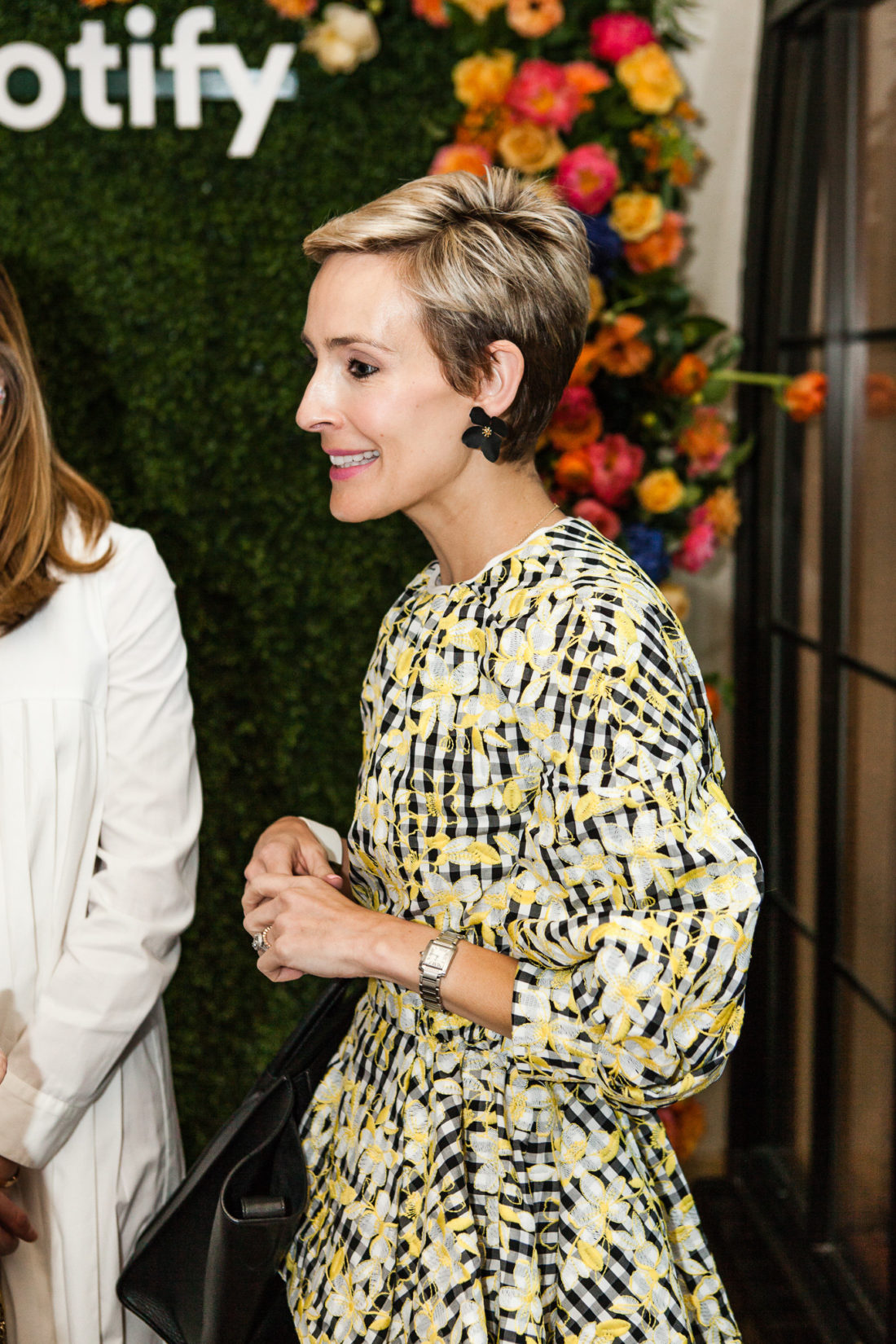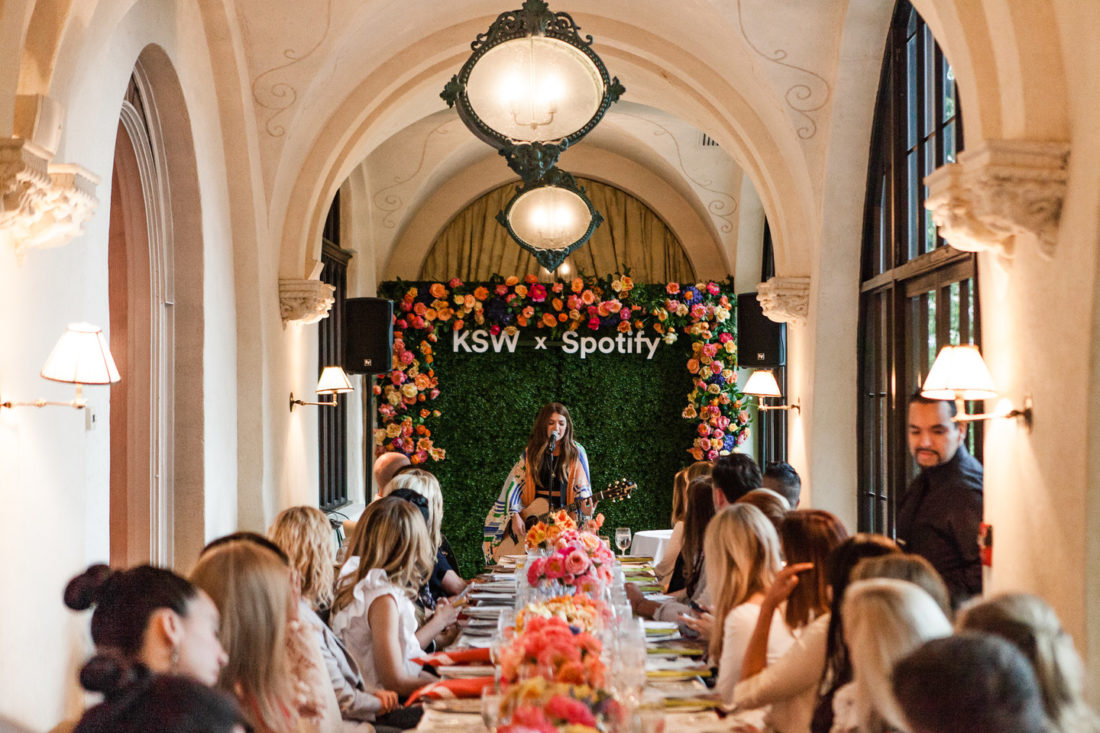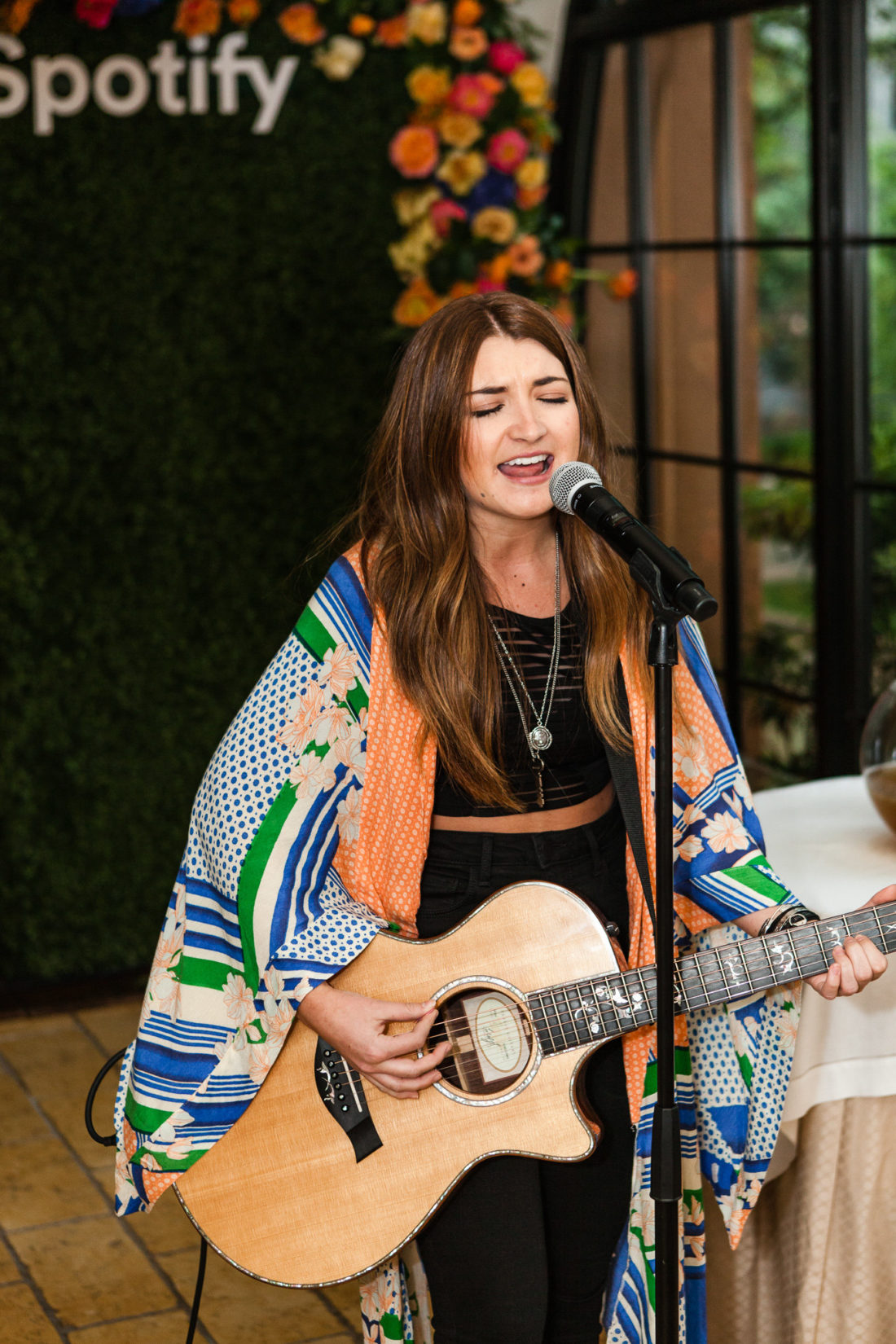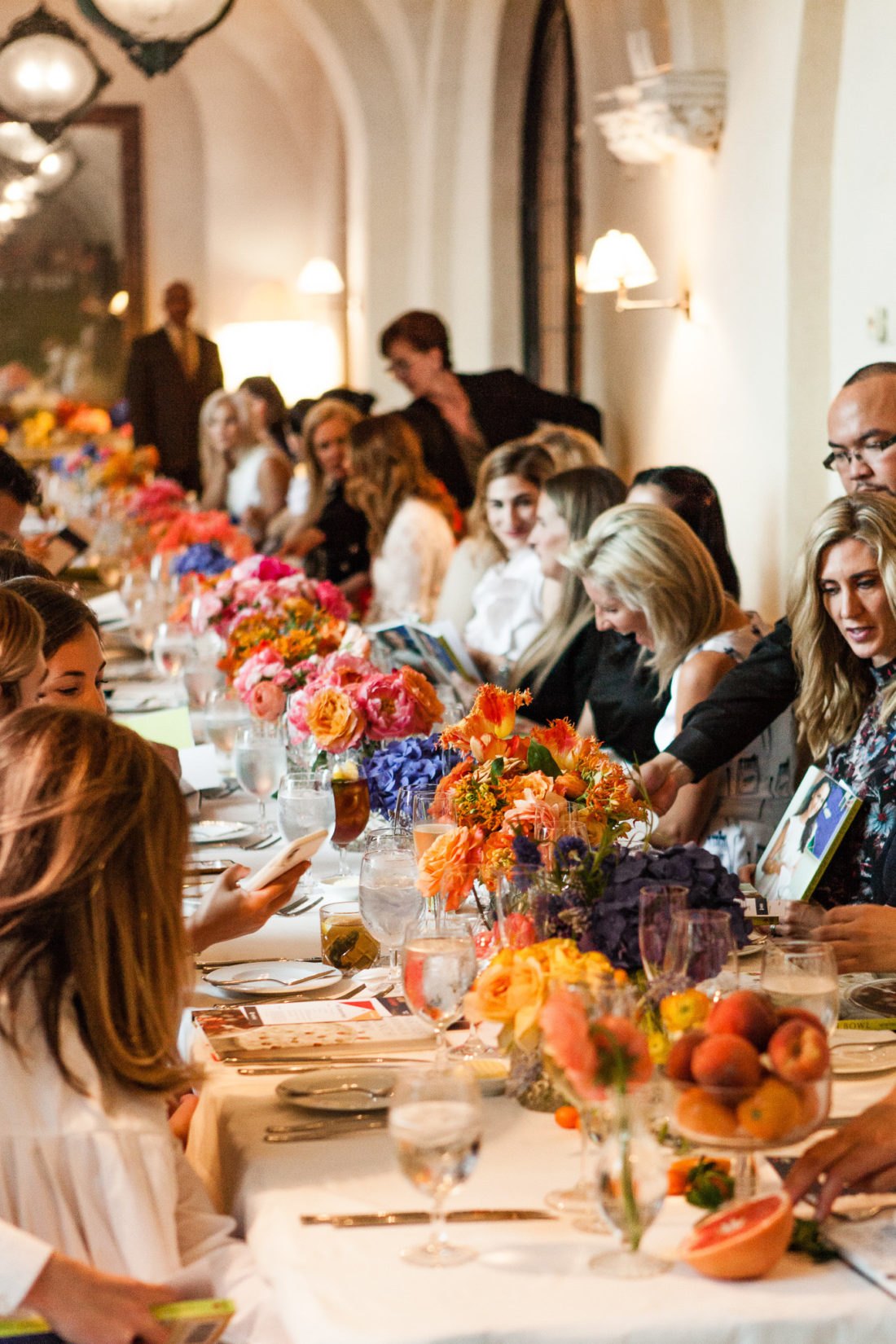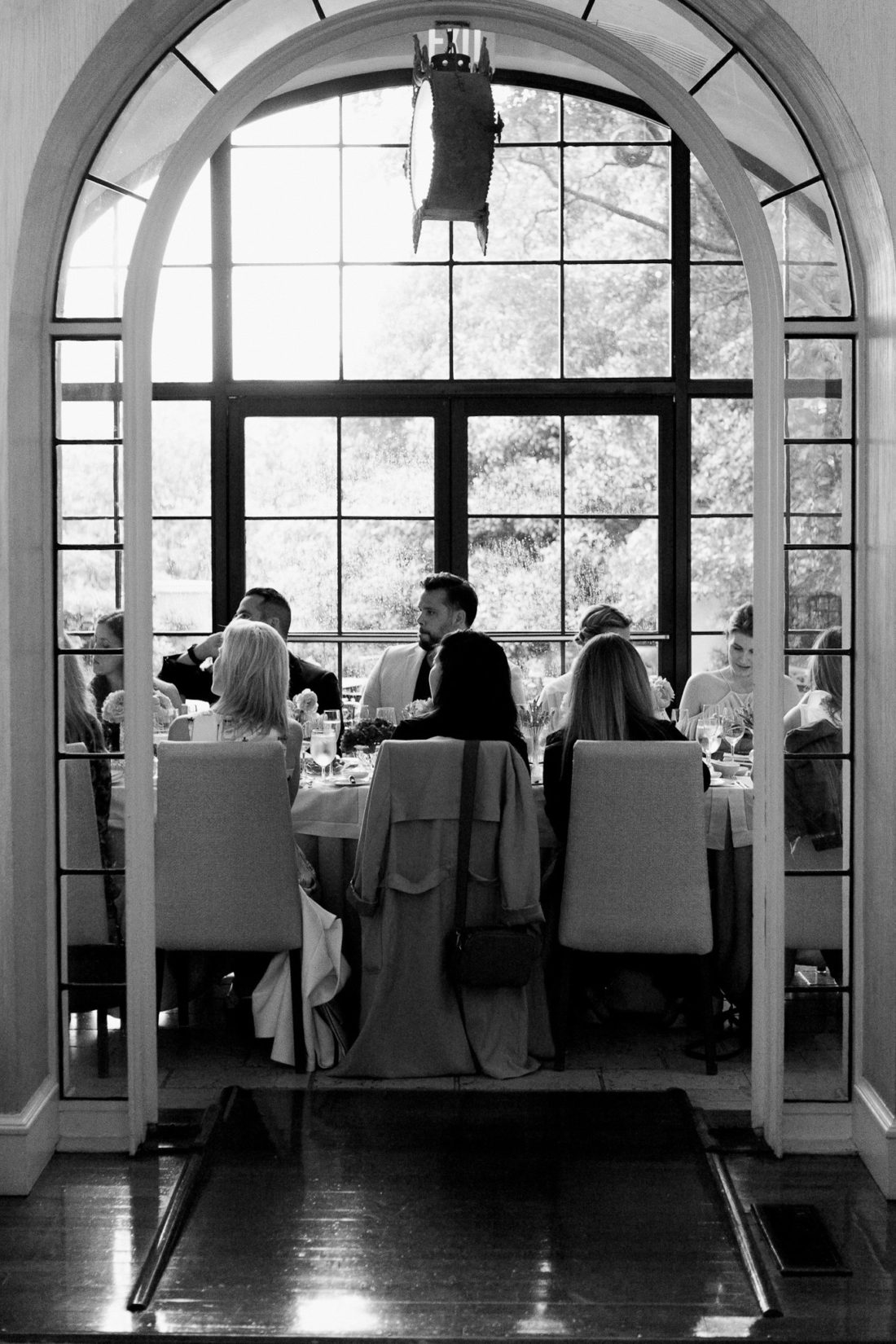 Photo credit: Danielle Sabol
HOT COUNTRY PUNCHBOWL RECIPE
By Kimberly Schlegel Whitman
Makes: 6-8 servings
5 plantation mint tea bags
4 cups boiling water
¼ cup sugar
¾ cup vodka
½ cup "slapped" mint (mint's flavor is best released by slapping, not tearing)
2 cups lemonade made from frozen concentrate
Frozen lemonade cubes or simply crushed ice
Lemon slices/mint for garnish
Place sugar and tea bags in a pitcher and pour boiling water on top. Let steep for 5 minutes. Remove tea bags. Place slapped mint in tea. Pour in lemonade and vodka. Allow to chill before serving. Serve with ice cubes and lemon/mint garnish.