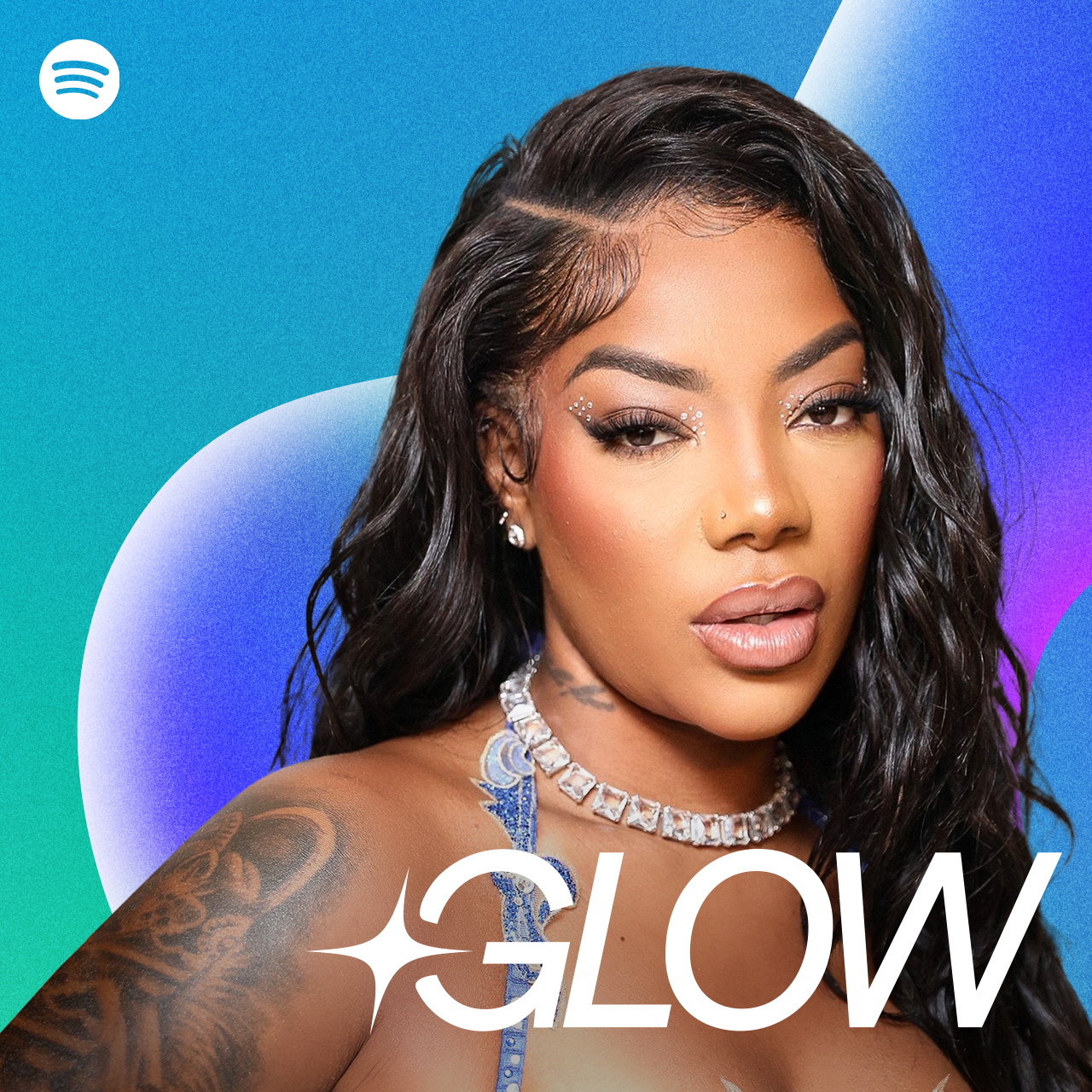 HOW THEY GLOW
GLOW Artist LUDMILLA Has Found Happiness in Family, Music, and Connection
Since making her musical debut in 2014 with "Hoje," Brazilian hitmaker LUDMILLA has won a Latin Grammy and become the first Black singer in Latin America to reach more than one billion streams on Spotify. And now the groundbreaking singer is this month's GLOW artist and the cover of our flagship GLOW playlist.
GLOW is Spotify's global music program celebrating and amplifying LGBTQIA+ artists and creators. It's our latest initiative through our Creator Equity Fund to support people of this historically marginalized community of voices and reassert our commitment to equity in audio. It ensures that LGBTQIA+ creators, and their contributions to music and culture, are heard and honored year-round. 
It's safe to say that LUDMILLA has experienced significant growth since her beginnings under the pseudonym MC Beyoncé. She's gone on to release a series of hit albums that include tracks like "Maldivas" and "Cheguei." She's also taken part in countless collaborations, such as her song "CAFÉ DA MANHĀ ;P" with Luísa Sonza, which reached streams in the tens of millions. Her second studio album, Numanice #2, made a resounding debut, with every track reaching Spotify Brazil's Top 200 list one day after its release.
2022 was a particularly laudable year for the stalwart Brazilian singer-songwriter: She was celebrated as an EQUAL Brazil artist, she showed listeners how she uses Spotify Artist Wrapped, and, most notable, Numanice #2 won the Latin Grammy for Best Samba/Pagode Album.
For the Record sat down with LUDMILLA to talk about finding her voice and what makes her GLOW
Tell us about your musical journey. How did you find your voice?
In a very natural way. Since I was a child, I've loved singing, and my family always encouraged me by taking me to samba sessions and helping me in small ways. Eventually, I started writing music and making rhymes. And then 11 years ago, a video I made suddenly went viral.
Why is it important to amplify LGBTQIA+ voices year-round?
Because as much as our fight has moved ahead, we're still looking for respect and to just live as we are, since so many people have died just for being queer. It's very important to continue this movement and carry the message further so more and more people will have access to resources and we can make the world a better place.
What might people be surprised to learn about you?
That I really like outdoor activities. On trips, for example, I always suggest something radical to do, even if we're in a place to rest and relax. I always take it up a notch!
What do you hope people take away from your music?
Emotion! I always make my songs with so much dedication and truth, and I try to get as close as possible to people's feelings. 
Who are some queer artists or cultural icons who have inspired you?
Nowadays, Majur, Liniker, and Gloria Groove. There are also the guys who came before them, when queerness was not even discussed, like Ana Carolina, Marina Lima, Cássia Eller, Ney Matogrosso . . . icons! They deserve all the applause!
What makes you GLOW?
Being happy, which involves being with my boo and my whole family. It's very important for me to say that since I made the relationship with my wife public, I have flourished. I've lost some things, of course, but gained so much more, including public support.
How does music empower queer communities?
Having more and more queer artists on the scene, representing themselves, addressing the subject by contributing socially and raising discussions. There are several ways, each with its own purpose. The main thing is to give space for them to communicate because the more information is out there, the more knowledge people will have, allowing them to respect all of us.
What is the best piece of advice you received while growing as an artist and as a person?
There have been so many words of advice, I wouldn't know how to say just one. But something I'll never forget, mainly because it was very strong in my heart, especially in moments when I got discouraged, was that I couldn't give up. And so I didn't, and I went on guiding myself and reaching better and better places.
Listen to more of LUDMILLA on our flagship GLOW playlist: