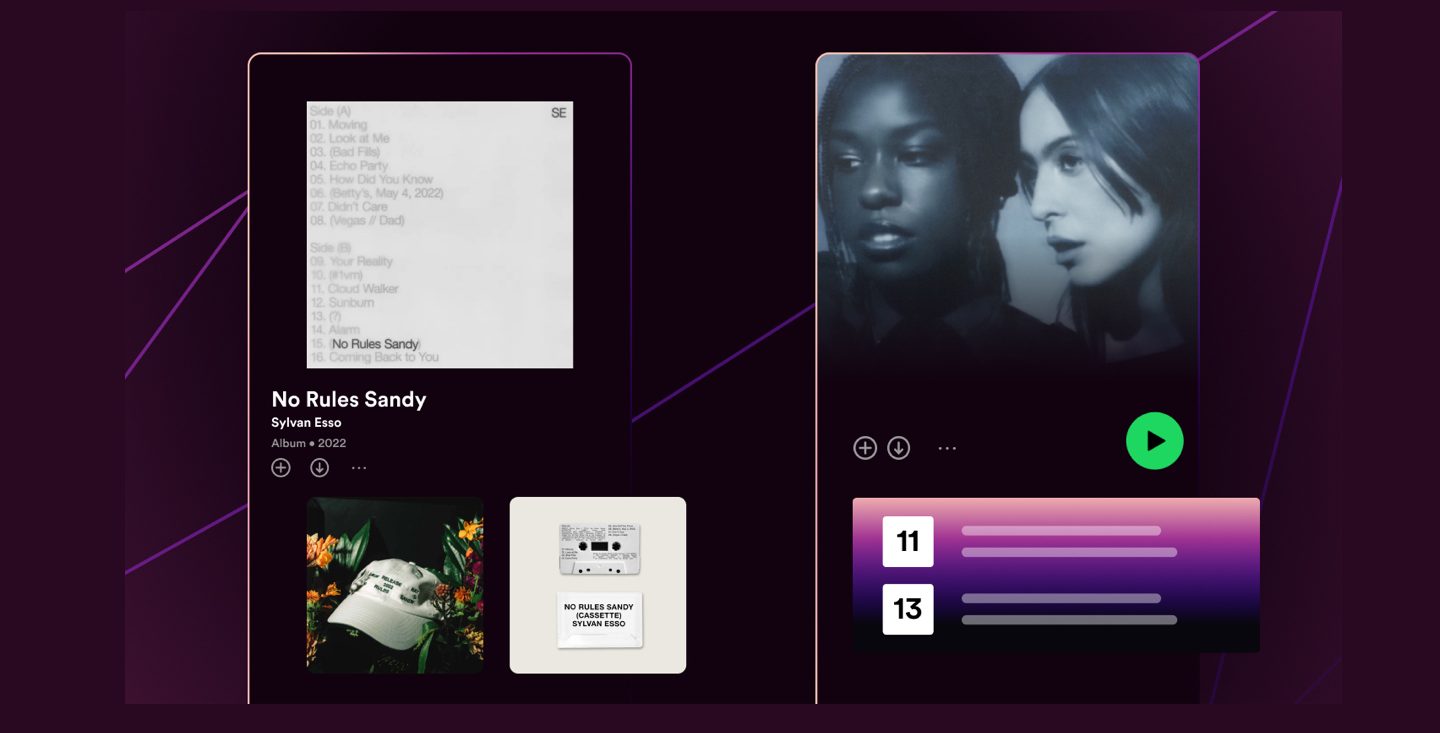 STREAM ON
Spotify Takes to the Stage: Connecting Artists With Concertgoers
Today at Spotify Stream On, artists, songwriters, podcasters, and authors from around the world joined us for a day of news, networking, and inspiration—and a deeper look into how artists can better connect with their fans on our platform. And what better way to do that than helping fans experience their favorite artists IRL?
Over half of our listeners are unaware of when their favorite artists are in town. Of those users, one in three say they would have gone to the concert had they known about it. So in 2022, we worked with artists, venues, and ticketing partners to list over 840,000 concerts on our Live Events Feed, which is one of our most rapidly growing channels—and our users' personal gig calendar. We even closed out 2022 by featuring personalized concert recommendations in the Wrapped hub for the first time—across more than 60 languages globally. All this goes further to help artists reach more fans of their music and help fans make sure they never miss a show. 
In 2023, we're going to keep diving headfirst into concert discoverability.
For artists, this means more places to inform fans about their latest shows and tours. First, we'll be integrating ticket offers into the "Now Playing" view so artists can grab a listener's attention right when their music is resonating most. Additionally, artists can spotlight concert dates to the top of their profiles, and soon to their This Is playlists. With these new ticketing features, we'll not only help artists better promote their shows, but also make sure that Spotify is our listeners' go-to resource for finding concerts they love.
Fans can make sure they never miss another show with these concert integration opportunities right in the Spotify app:
Live Events Feed: Our main in-app concert destination lets you find concert listings based on your location and favorite artists. You can also adjust your location to browse concerts in other cities and countries, all personalized to your taste.

"Interested" button: Wherever you see a concert listing, you'll be able to hit the "Interested" button and tag the events you want to attend. That way in the future, you can check in on your personal gig calendar in the Live Events Feed.
Fans First Emails: Make sure you're following and streaming your favorite artists on Spotify for the chance to be recognized as a top listener—we send Fans First emails and notifications to those engaged users, putting them at the front of the line for special access to concert pre-sales and merch exclusives. 
Of course, no concert is complete without the merch table. While you can currently find your favorite artists' merch on their profile pages and their album and single pages, we're also going to start adding it to the "Now Playing" view so you can buy the merch after falling in love with their song.