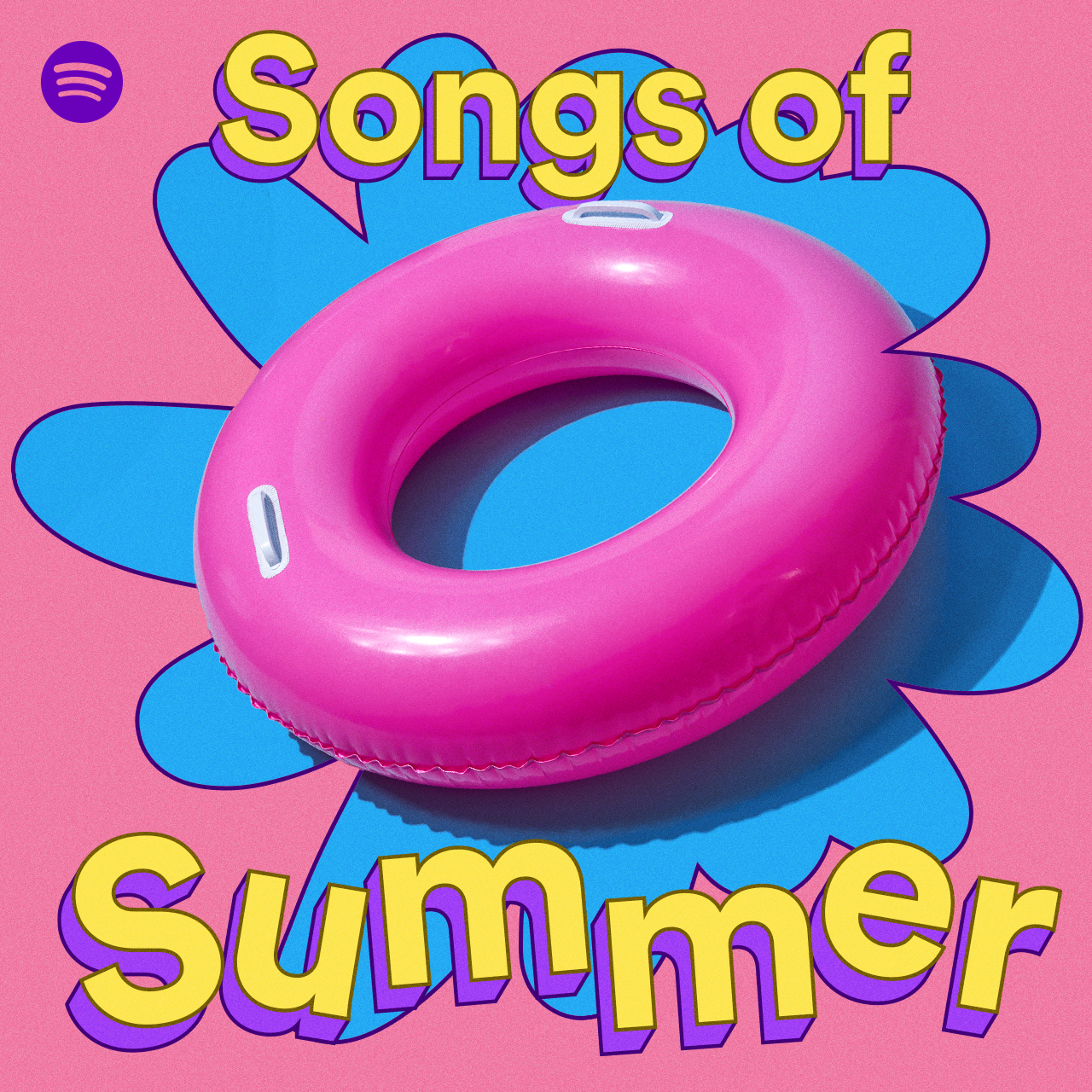 HOT IN HERE
Grab Your Sunnies and Celebrate With Our Songs of Summer Predictions
The sun is out, the weather is warm, and it's time to find the perfect song to pair with that umbrella in your drink. Every year as summer rolls around, the Spotify music editorial team scours all the hottest new tracks to determine which will dominate your speakers as the quintessential Songs of Summer. So apply your sunscreen, grab those shades, and get ready for our global Songs of Summer predictions for 2022. 
Again this year, the songs that speak to long hazy summer days, beach trips, and cool drinks span many genres—hip-hop, Latin, pop, country, indie, dance, and more—as well as moods, so there's a song for every moment. 
As you're planning the next summer soiree, might we suggest adding "As It Was" by Harry Styles and "Big Energy" by Latto to your queue? Or cranking up "Ojitos Lindos" by Bad Bunny (feat. Bomba Estéreo) when you're hanging poolside? How about pressing play on Post Malone and Doja Cat's new track "I Like You (A Happier Song)" as you kick off your vacation road trip?
And there's more where those came from. Without further ado, Spotify's Songs of Summer 2022 predictions, in alphabetical order:
To determine this list of songs, which we predict will be on repeat over the next three months, our curation teams pay attention to a number of factors, including the track's current trajectory and cultural impact, combined with forecasting based on prior years' knowledge of what tends to pop throughout the summer. But we also took this moment to see what other summer trends are emerging as people start to enjoy more fun in the sun.
The temperature is rising on these summer trends
Summer is a time to shed layers and get out in the sun—we all know about 2019's viral "hot girl summer" moment. Now, there are nearly 170,000 "hot girl summer" user-generated playlists on Spotify worldwide. And this year, we're already seeing new seasonal themes emerge.
User-generated "feral girl summer" playlists have surged more than 320% in the past three months.  Some of the top-added songs include "Psycho" by Maisie Peters, "Get Into It (Yuh)" by Doja Cat, "Thot Shit" by Megan Thee Stallion, "I Did Something Bad" by Taylor Swift, "Promiscuous" by Nelly Furtado (feat. Timbaland), and "Act Up" by City Girls.
Searches for "coconut girl summer" have surged nearly 950% this year, with top-added songs for these playlists including "Island in the Sun" by Weezer, "Diet Mountain Dew" by Lana Del Rey, "Santeria" by Sublime, "Malibu" by Miley Cyrus, and "Could You Be Loved" by Bob Marley & The Wailers. 
The "coastal grandmother" trend is buzzing on Spotify as well—average daily plays of related playlists have skyrocketed nearly 5,000% over the last month!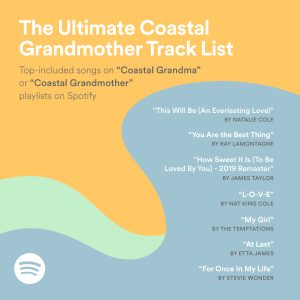 And when it comes to the drink of summer, some fans think that Dirty Shirleys are in. That seems to be true on Spotify—"dirty shirley" user-generated playlists saw nearly a 95% spike in average daily plays over the past month.

Makin' a splash
We're bringing back the Songs of the Summer chart for the second year in a row, so you can keep track of your favorite artists all summer long and see whose hits are climbing as the temperature rises. Follow @SpotifyCharts on Instagram and Twitter to catch the latest Songs of the Summer chart published every Wednesday, starting this week on June 8, 2022.
Grab your favorite ice-cold beverage—whether it's a cool lemonade or a Dirty Shirley—and listen to our full Songs of Summer playlist below. And as we know, all good things come to an end—including summer. Check back here as the weather cools to learn which song was crowned the most-streamed song of the summer.