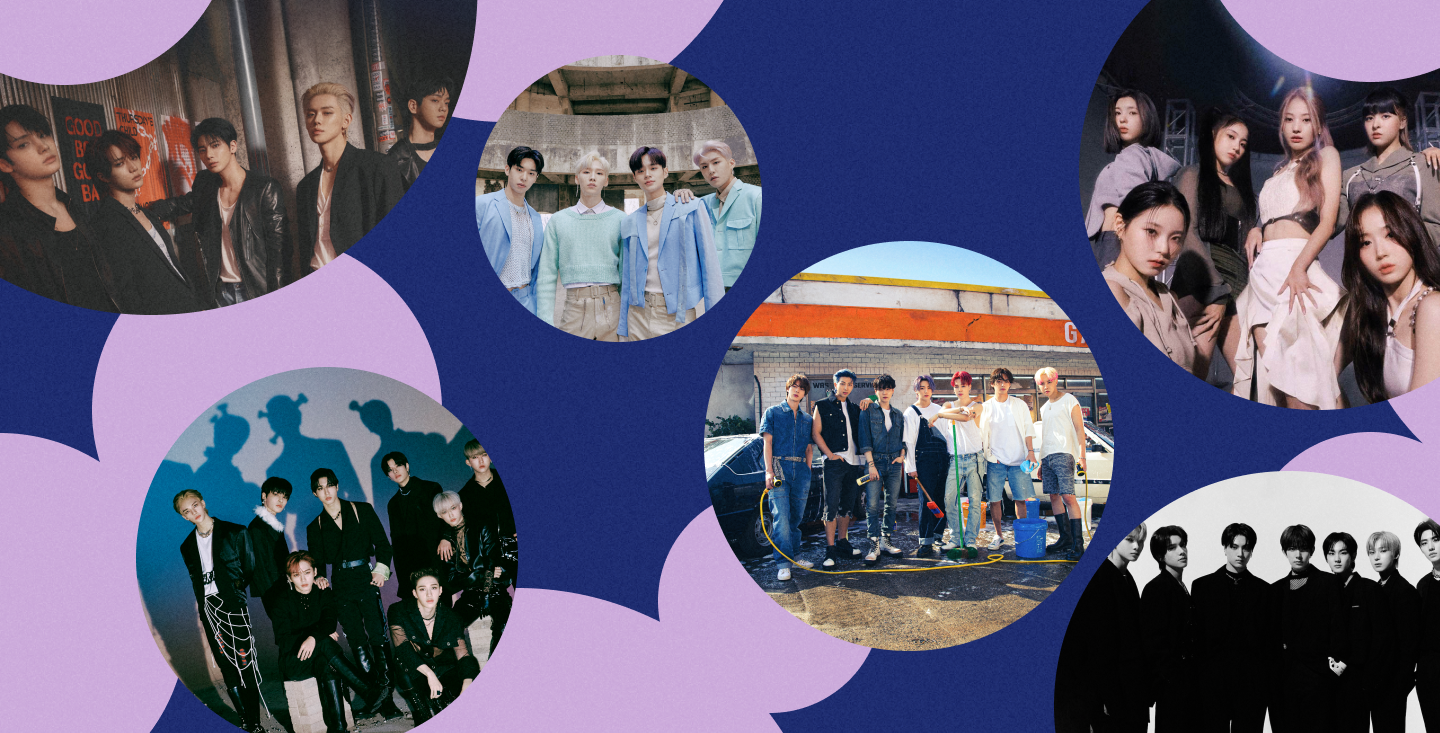 MERGE YOUR MUSIC
K-Pop Fans Can Now Blend With Some of Their Favorite Groups on Spotify
K-Pop fans, Spotify has a listening experience that will let you connect with your favorite bands in a new way. Through Spotify's Blend feature, you can sing and dance along to an all-new set of playlists that merge your personal music taste with that of some of the biggest names in K-Pop.
Blend was introduced last year as a new way for two Spotify users to combine their musical preferences into one shared playlist made just for them. Earlier this year, we announced updates that included the chance to Blend with some of your favorite artists. 
Now Spotify is expanding the collection of Blend artists to include K-Pop superstars BTS, Stray Kids, ENHYPEN, TOMORROW X TOGETHER, NMIXX, and AB6IX. When you Blend with these artists, you'll get a curated playlist that combines your favorite tracks with theirs. You'll also receive a share card showing your taste-match scores and the songs that bring you two together. The cards can be shared directly to Instagram, Facebook, Snapchat, or Twitter so you can show off your matches with other members of the ARMY, Stay, ENGENE, MOA, NSWER, and ABNEW fan bases.
Ready to see what these bands have been listening to lately? Grab your headphones and Blend by following the link for your favorite K-Pop artist below.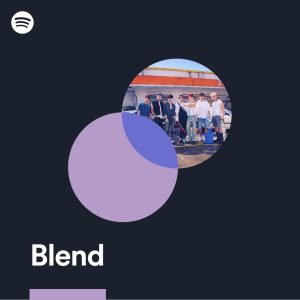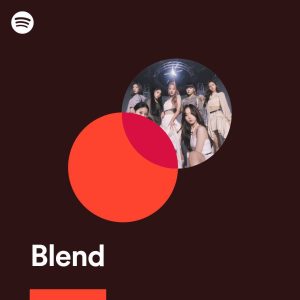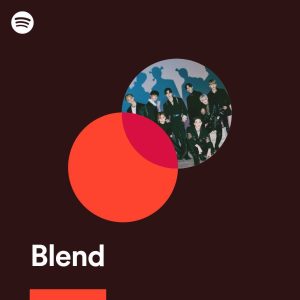 Blend with TOMORROW X TOGETHER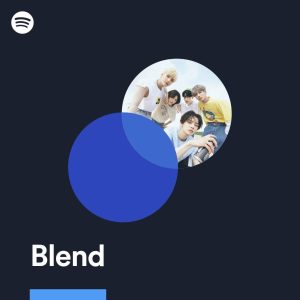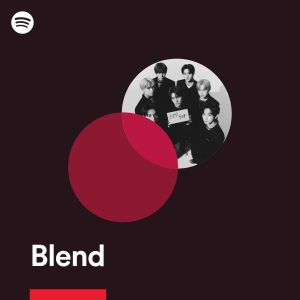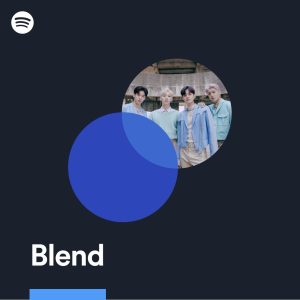 Update as of October 19, 2022: BLINKs rejoice: You can now also Blend with BLACKPINK on Spotify. Find a full list of all available Blends here.