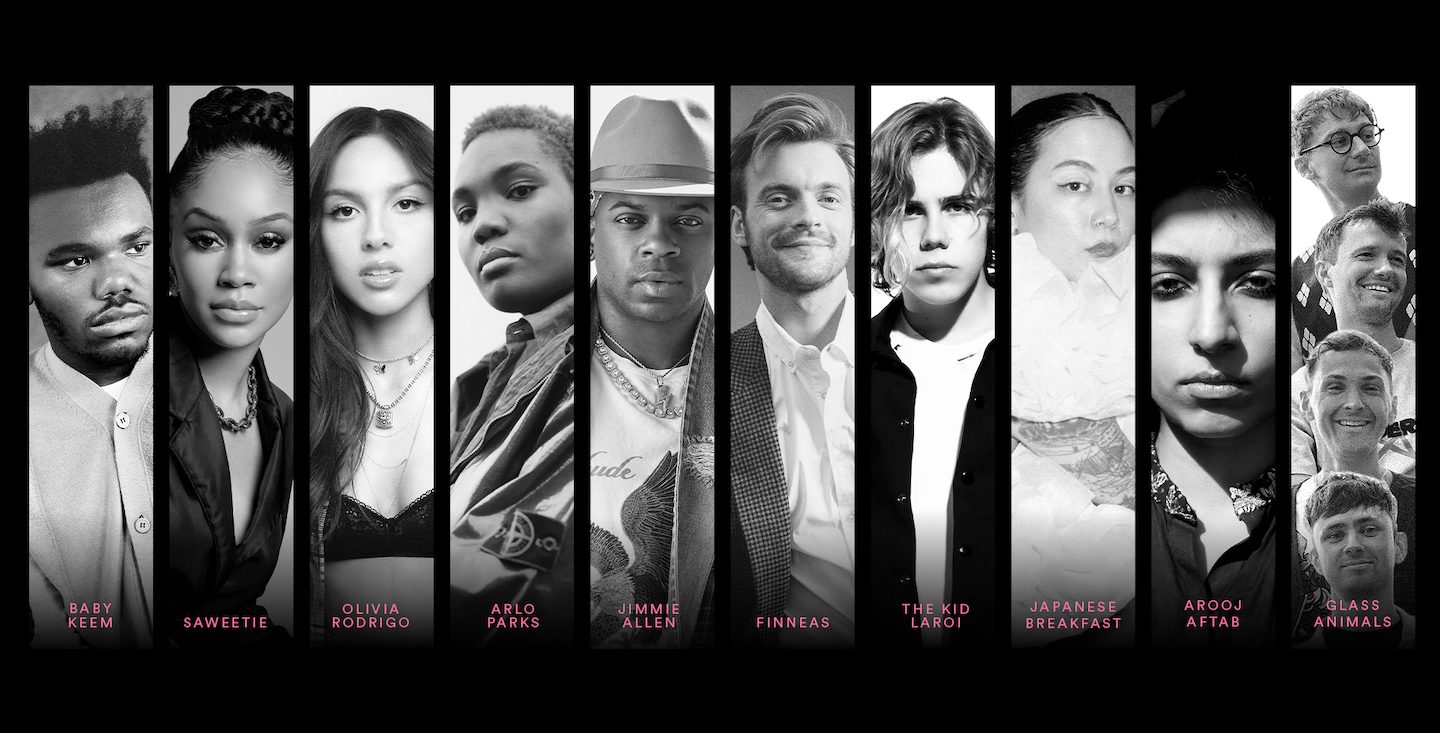 AND THE AWARD GOES TO
Get Ready for the 2022 GRAMMYs With Spotify Singles From the Best New Artist Nominees
A gilded gramophone is a coveted item among many musicians, whether they're an up-and-coming artist or a legendary rock star. And with the 64th annual GRAMMY Awards show taking place Sunday, April 3rd, nominees across 86 categories will be anxiously waiting to hear if that gramophone is meant for them.
As is tradition, Spotify is celebrating the rising talent nominated for the Best New Artist award—and this year, we're doing it with a special edition of our Spotify Singles program. We collaborated with six of the 10 nominees for Best New Artist to bring exclusive new music to the platform for fans to enjoy. Each singer took to the studio to record two new tracks: a reimagined version of one of their own hits and a cover of a song that serves as a tribute to a past Best New Artist nominee. Gear up for the awards show by giving these tracks a listen.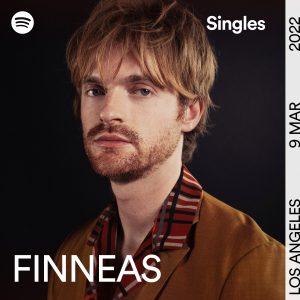 For his contribution to this new batch of Spotify Singles, singer-songwriter and producer FINNEAS created the first-ever recordings from Spotify's new Los Angeles–based studio. "I was honored to finally be able to get into the brand-new and beautiful Spotify Studios to record these songs in these special arrangements," said the LA native. In the reimagined version of his track "Medieval," FINNEAS offers up an intimate, piano-driven ballad that lets his strong vocals remain front and center. He also used this opportunity to cover 2012 Best New Artist winner Bon Iver's "Flume."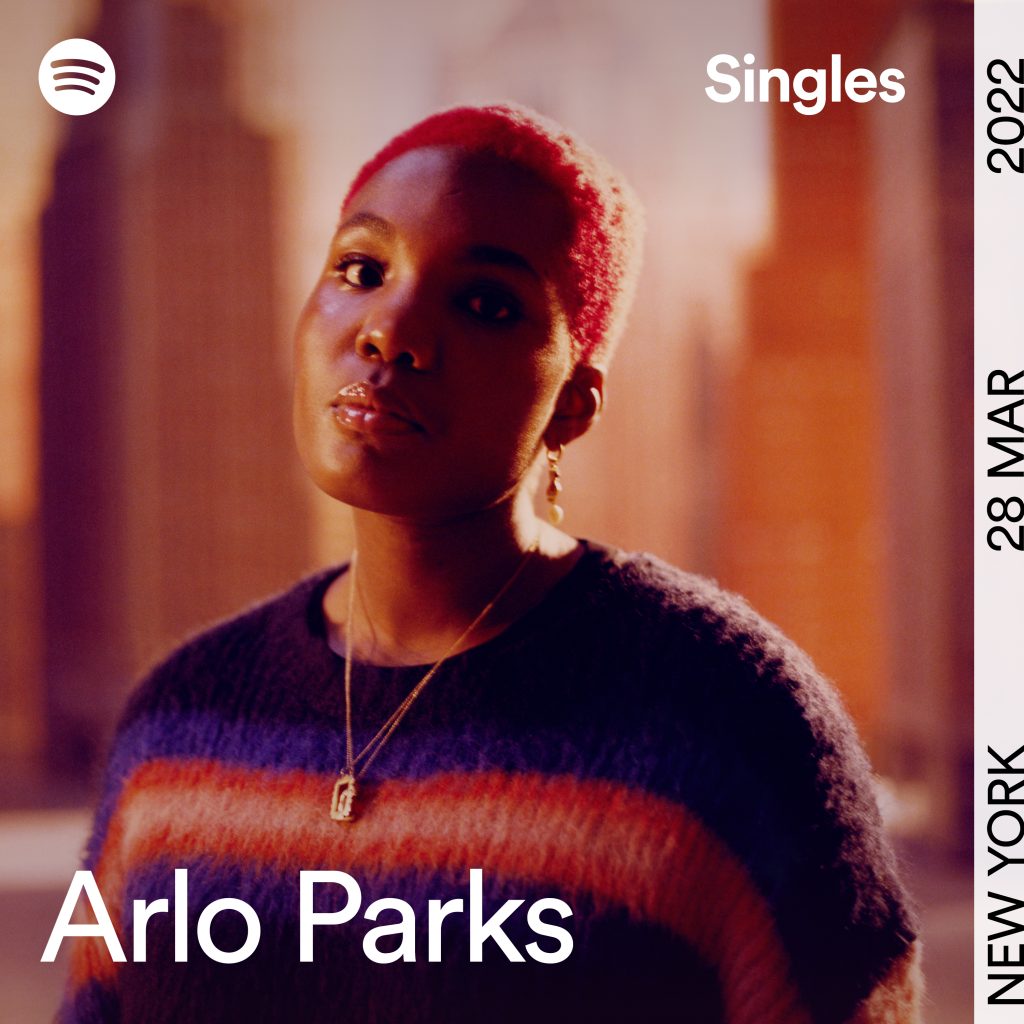 For her Spotify Singles session, British singer-songwriter Arlo Parks recorded a reimagined version of her song "Softly," giving it a maximalist flair with orchestral additions. She also covered 2021 Best New Artist nominee KAYTRANADA's "You're The One," allowing her soulful, breathy vocals to flip the original dance track into an R&B jam. "Syd's voice in 'You're The One' always had this effortless beauty to it in my eyes, and I wanted to cover it to expose the romance and yearning behind the lyrics," explained Arlo. "It was also an honor to be able to sing my new song 'Softly' too. This was a chance to highlight the beginning of a new and beautiful chapter in my career and celebrate being nominated for Best New Artist."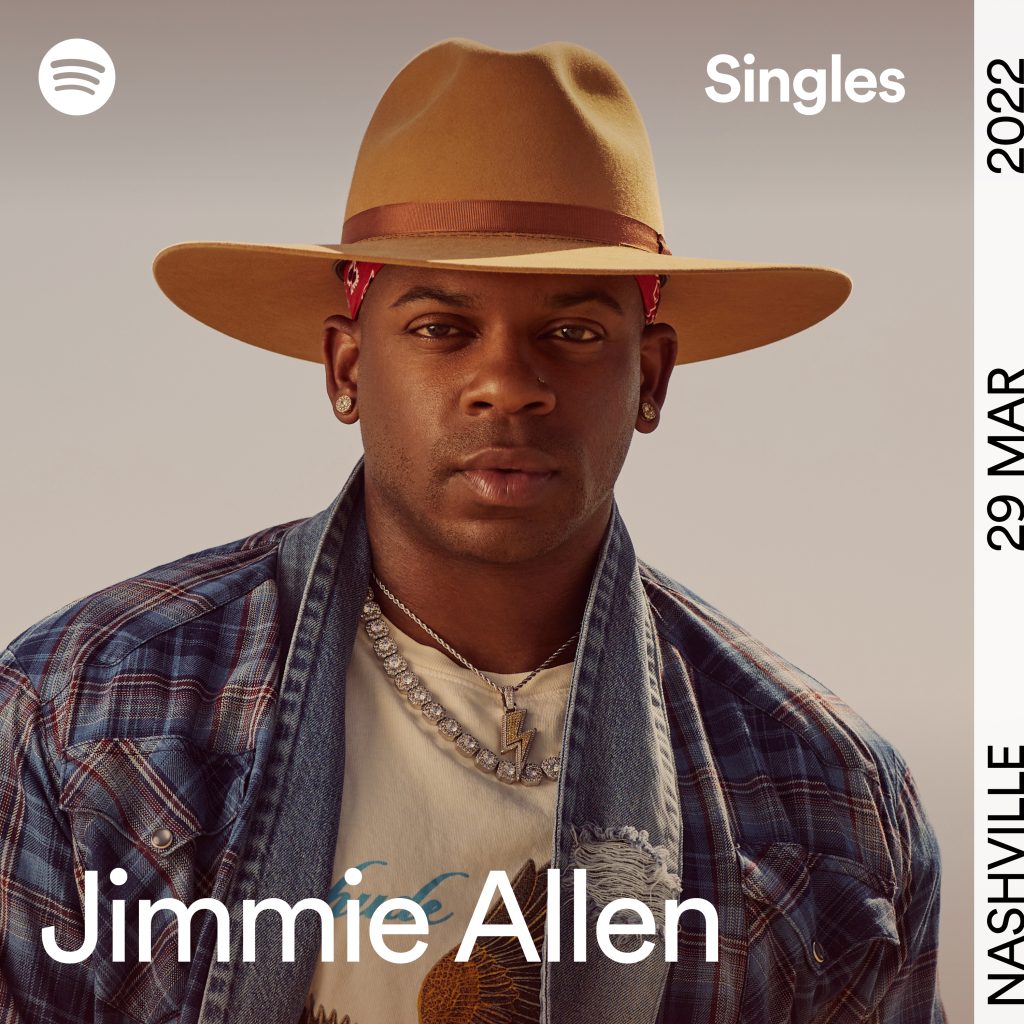 Country phenom Jimmie Allen shares a new version of his debut single that propelled him to Nashville stardom: "Best Shot." The singer also gives listeners a twangy, acoustic cover of "Un-break My Heart" from 1994 Best New Artist nominee Toni Braxton. "It's super cool when you're recognized for doing something you love," shared Jimmie. "As for 'Un-break My Heart'—I love the song; it's one of my favorite songs ever. I've always wanted the opportunity to sing it, and this is my chance—hopefully Toni approves." 
Fans of Jimmie can learn more about the Delaware native on our podcast Spotify: Mic Check. In the episode, Jimmie opens up about overcoming barriers, the influence of his family, and the evolution of country music.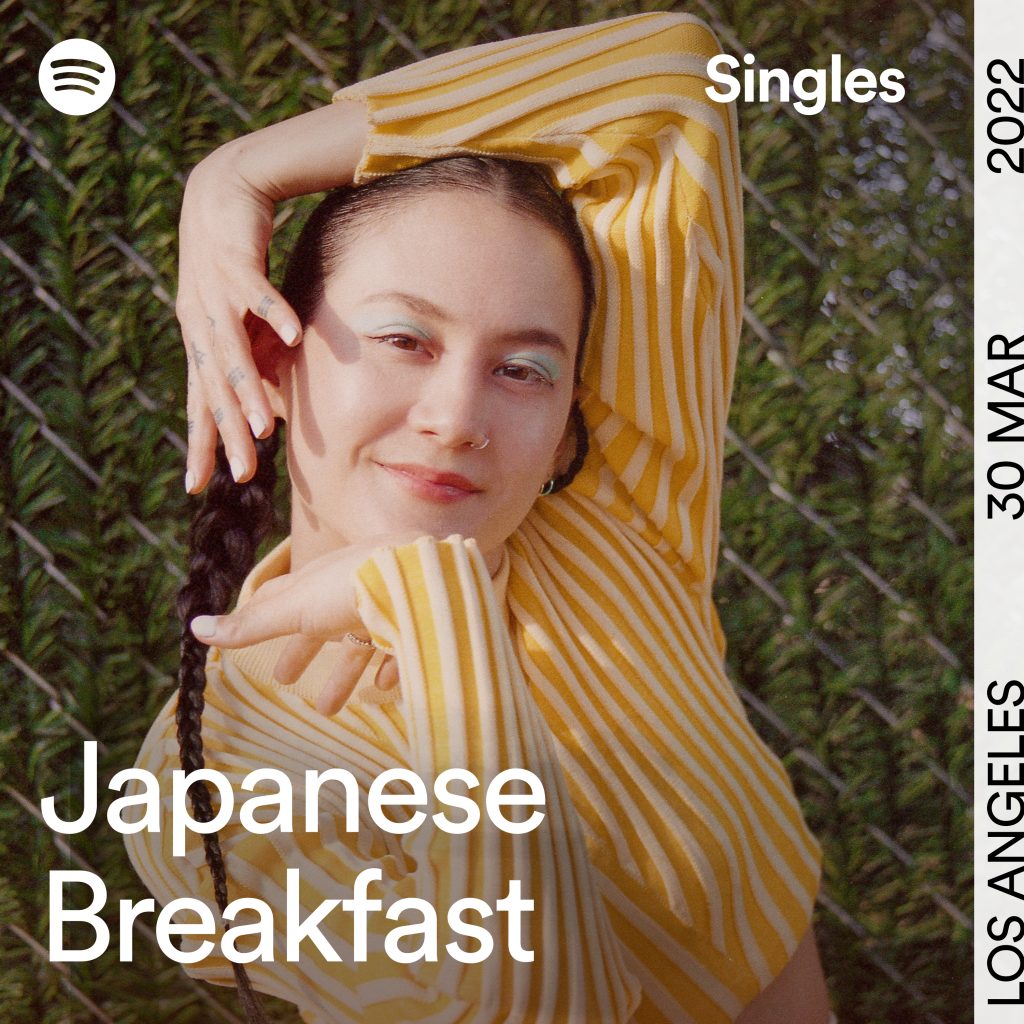 Acclaimed artist Japanese Breakfast also recorded new songs for Spotify Singles. The Best New Artist nominee reimagined its hit "Be Sweet," funking it up with a disco beat and call-and-response vocals. The group also covered Bon Iver's track "Skinny Love," giving it a folk-rock spin with orchestral additions. "We decided to record Bon Iver's 'Skinny Love' because it felt like a very surprising cover for Japanese Breakfast. It's so moving and sparse," said Michelle Zauner, lead singer for the band. "We felt we could add some interesting instrumentation to the track and celebrate our fellow labelmate."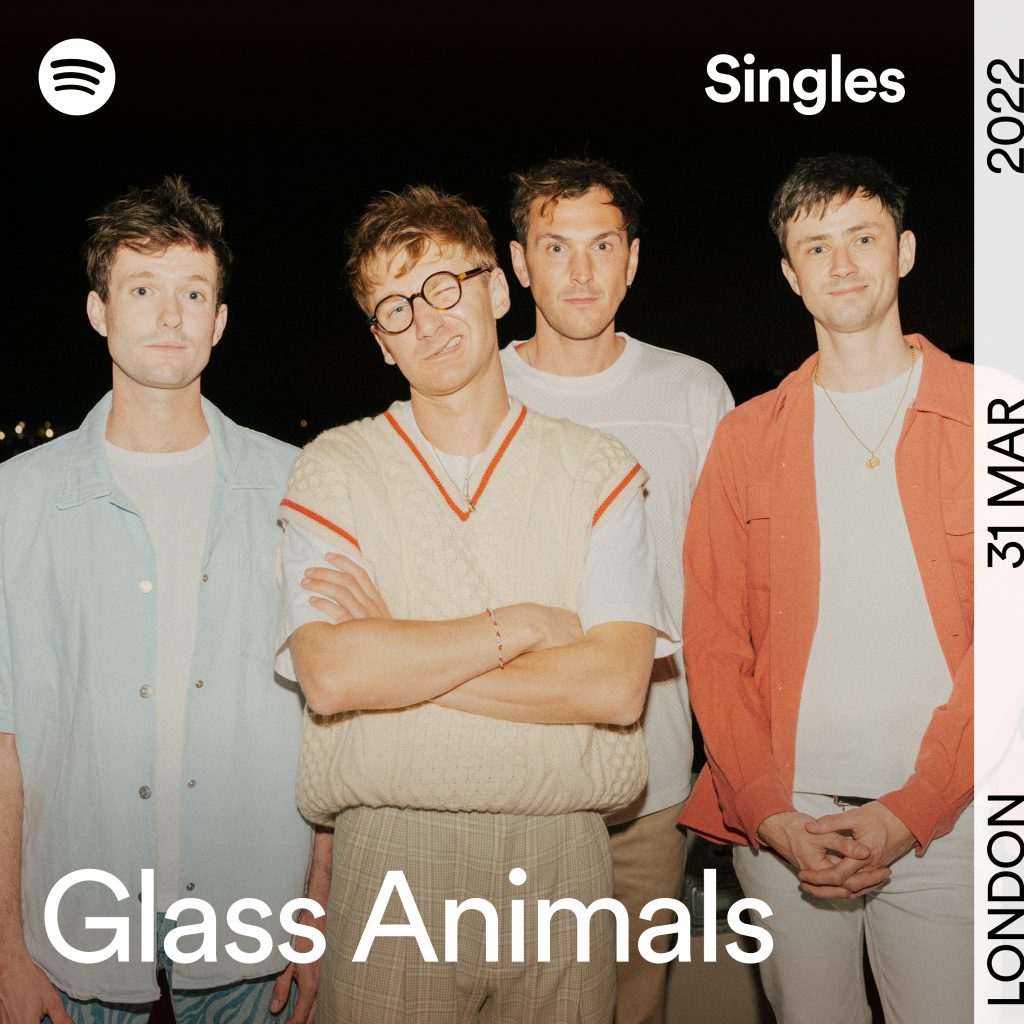 British chart-topper Glass Animals rerecorded its newest single, "I Don't Want to Talk (I Just Want to Dance)," for Spotify Singles by incorporating a tinge of psychedelia into this new rendition. They also covered Lorde's "Solar Power," giving the mellow original a big, sunny blast of hand-clap-filled pop. "I chose 'Solar Power' because in a time when we were all stuck indoors a bit, this song made me feel like I was on a beach," explained band frontman Dave Bayley. "We all needed a bit of that! It's a stunning song, and then I just had a version of it in my head where it was faster with a gospel choir behind it . . . so . . . we made it!"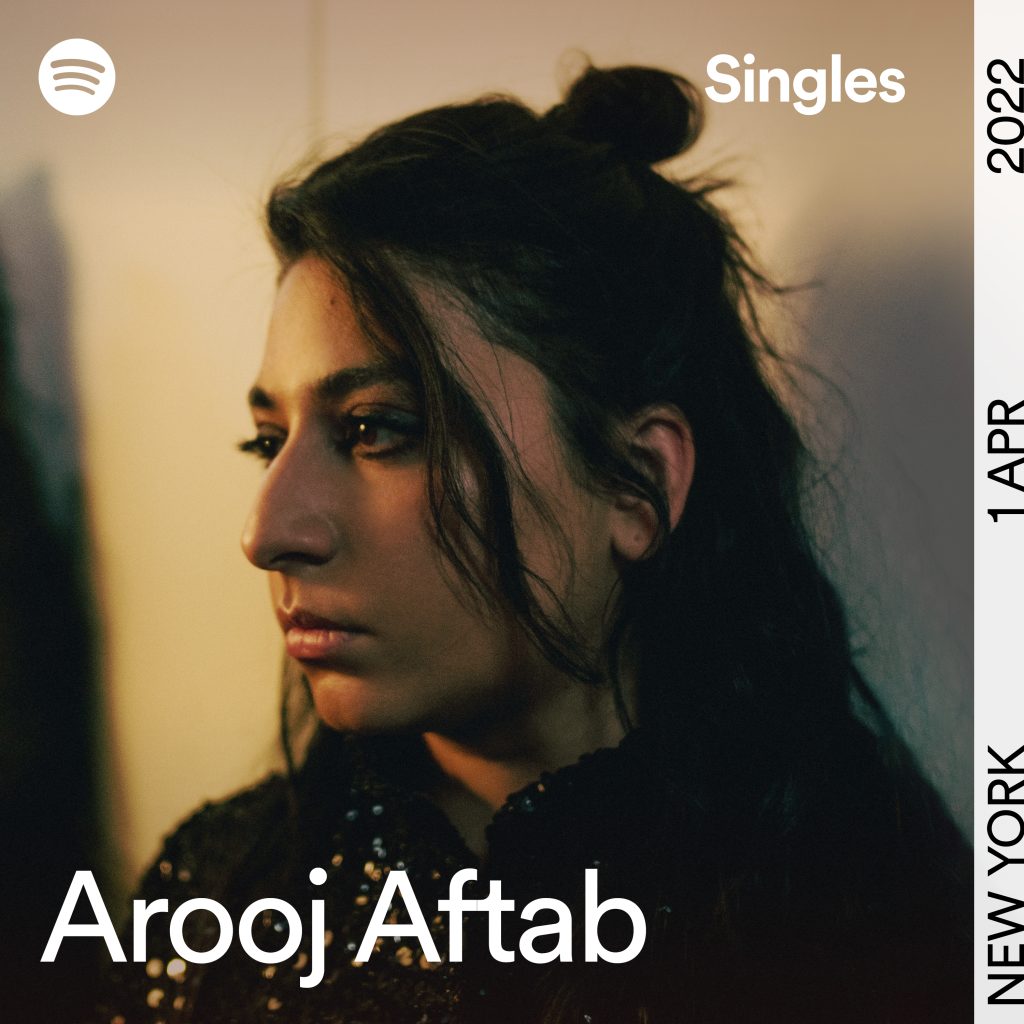 The final Best New Artist nominee releasing exclusive new tracks through Spotify Singles is Arooj Aftab. The Pakistani singer, composer, and producer reimagined her song "Baghon Main" with a stripped-down, twinkling version that highlights her hauntingly powerful vocals. She also covered 2020 Best New Artist nominee ROSALÍA's "DI MI NOMBRE," transforming the Spanish superstar's single into a Qawwali-inspired version all its own. "I've always felt a very strong kinship to flamenco music, and recently having visited the south of Spain, even more undeniably so. It's always been in my periphery to make something with that energy," shared Arooj. "The opportunity to cover a previous Best New Artist nominee pointed me directly to ROSALÍA. And while it was a very ambitious choice, I had a great time versioning ['DI MI NOMBRE']!"
Arooj's nomination marks the first time a Pakistani woman has been nominated for a GRAMMY award. The artist is also no stranger to Spotify: She was named the ambassador of Spotify's EQUAL program in Pakistan for the month of March, which was amplified with a corresponding billboard in Times Square. To hear more from Arooj, check out her recent interview on Spotify: Mic Check. In the podcast episode, she opens up about her historic GRAMMY nomination and Pakistani culture.
Hear these Spotify Singles and more from this year's Best New Artist nominees below.