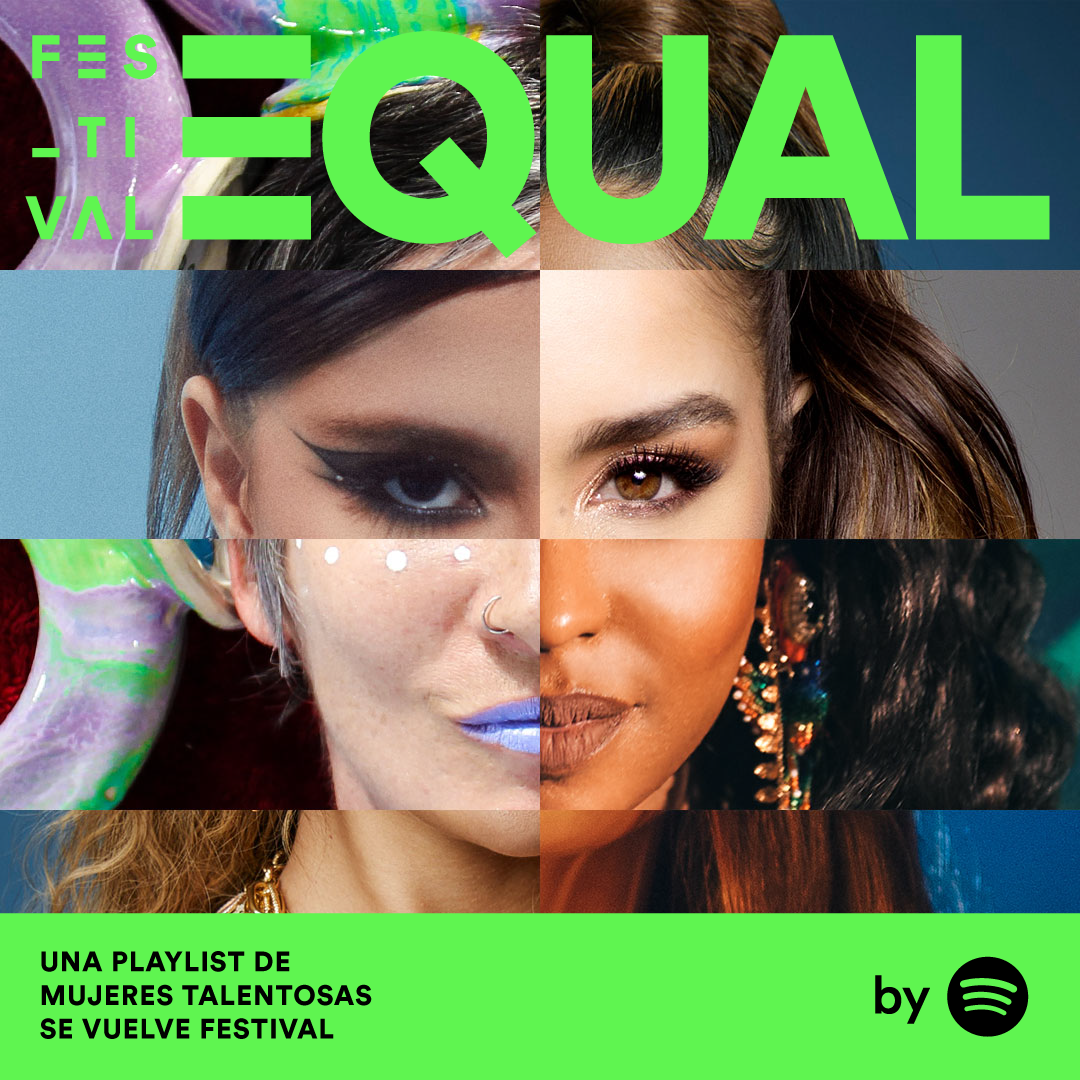 RAISE THE VOLUME
Spotify's EQUAL Festival Brings Together Outstanding Colombian Voices in an All-Female Lineup
Over the past year, Spotify has brought the voices of talented women artists from around the world together through EQUAL—an on-platform initiative aimed at reducing the gender disparity in the music industry. Next month, this initiative will reach the stage for the first time with Spotify's new EQUAL Festival in Colombia. 
Throughout the month of April, across seven performances, Spotify will bring together 13 outstanding women in music in Colombia at El Teatro in Bogotá. These women represent a great diversity of genres and sounds—and together, their monthly listeners on the platform equal more than 3.4 million. The headliners—Goyo, Paola Jara, Lido Pimienta, Andrea Echeverri, Farina, Elsa y Elmar, Ventino, Karen Lizarazo, Juliana Velásquez, Nidia Góngora, María Cristina Plata, Bad Milk, and Las Villa—are coming together in conjunction with Spotify to make a statement for gender equality at full volume.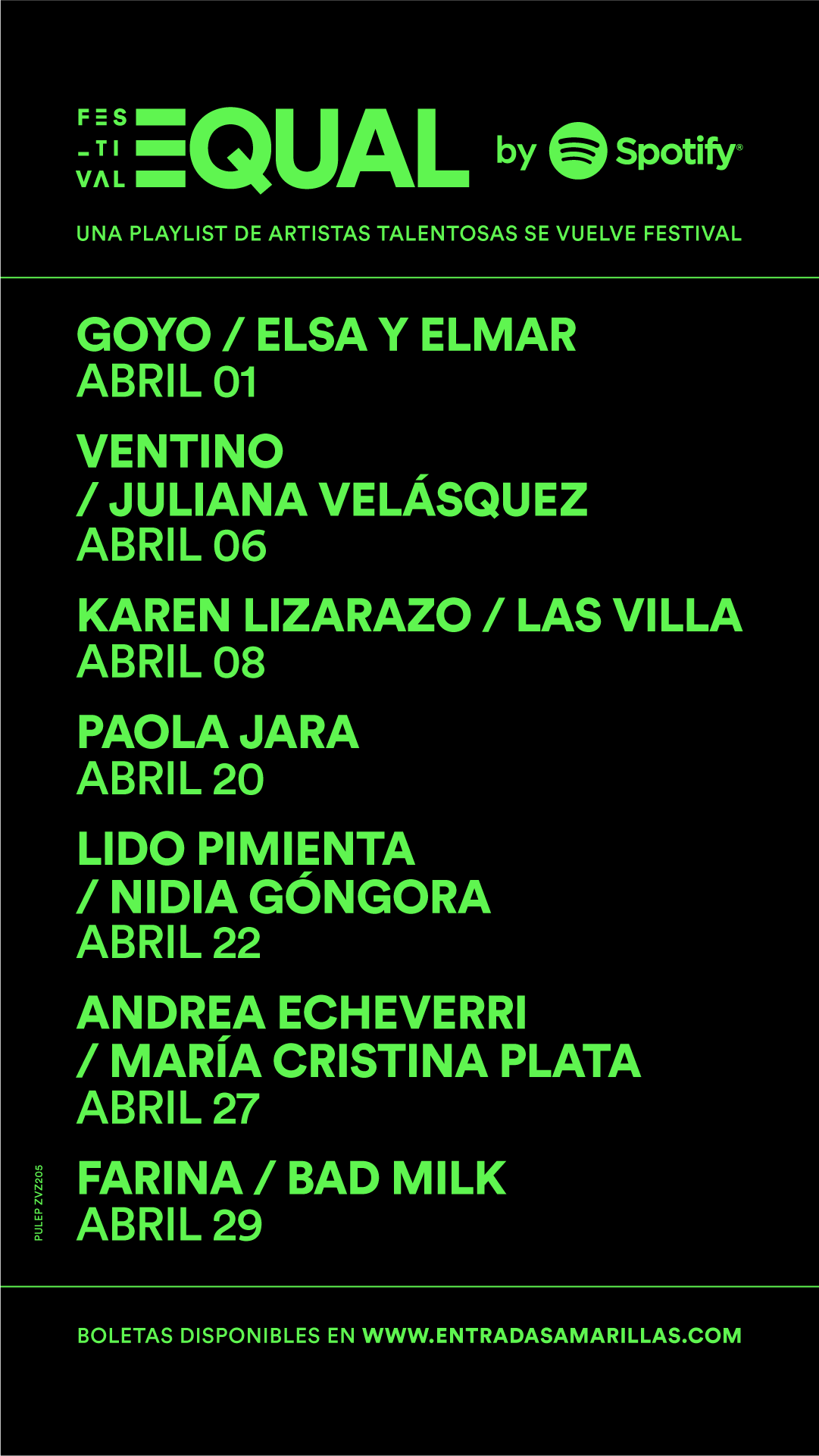 According to the Spotify-sponsored USC Annenberg study on the representation of women in the music industry, only one in five artists on the charts is a woman. This knowledge has driven our commitment to generating more impactful opportunities for women artists.
"To begin to change this disparity, we must expand the work of creative women and create more opportunities for emerging artists. That is the reason for the EQUAL global initiative," says Mia Nygren, Managing Director for Spotify in Latin America. "We want to do our part: We know that when we empower artists, more people listen, and that music shapes the future. We are excited to bring the EQUAL playlist to a live experience for the first time, hand in hand with a spectacular lineup."
Hear from some of the artists—and see which dates they're performing—below.
April 1: Goyo / Elsa y Elmar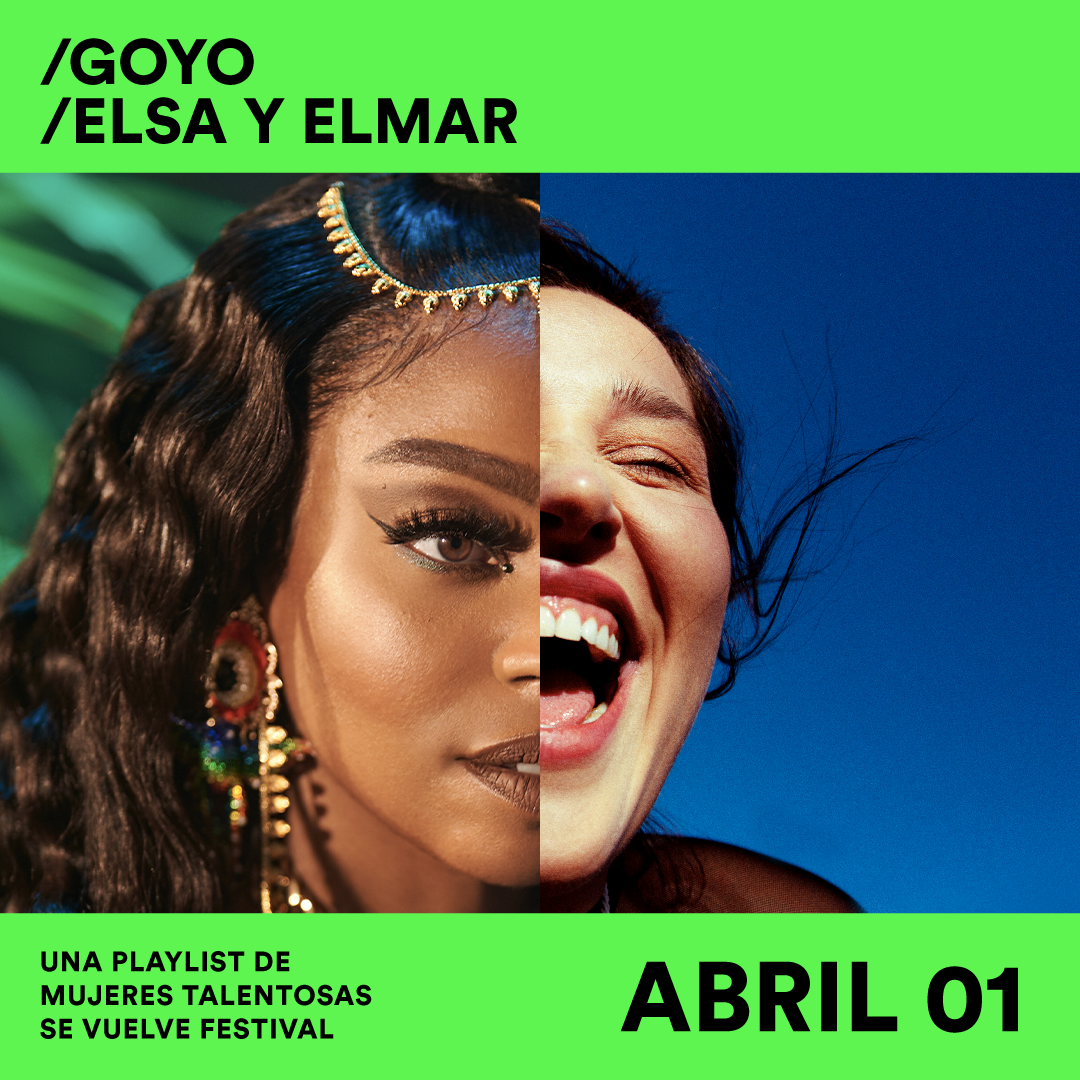 "The best thing about being a woman in the industry right now is that we can use our platform to say a lot of things with our female voice, building a path for all women," says Goyo, voice of legendary band ChocQuibTown, who will be performing her solo project at the festival. "I have always felt proud to use my platform as an Afro-Latin woman and thus continue the legacy of many artists like Celia Cruz who have opened doors for us."
"Being a woman and a musician is walking on a rocky path, but one that has already been traveled by women before, especially women who were not willing to occupy the roles pigeonholed for their gender. Now we can be ourselves," says Elsa Carvajal, known under the name of her multi-award-winning "spiritual pop" or indie folk project, Elsa y Elmar. "In my career, at no time have I had to divert my message or my music to fulfill a role. I feel proud to make my music."
April 6: Ventino / Juliana Velásquez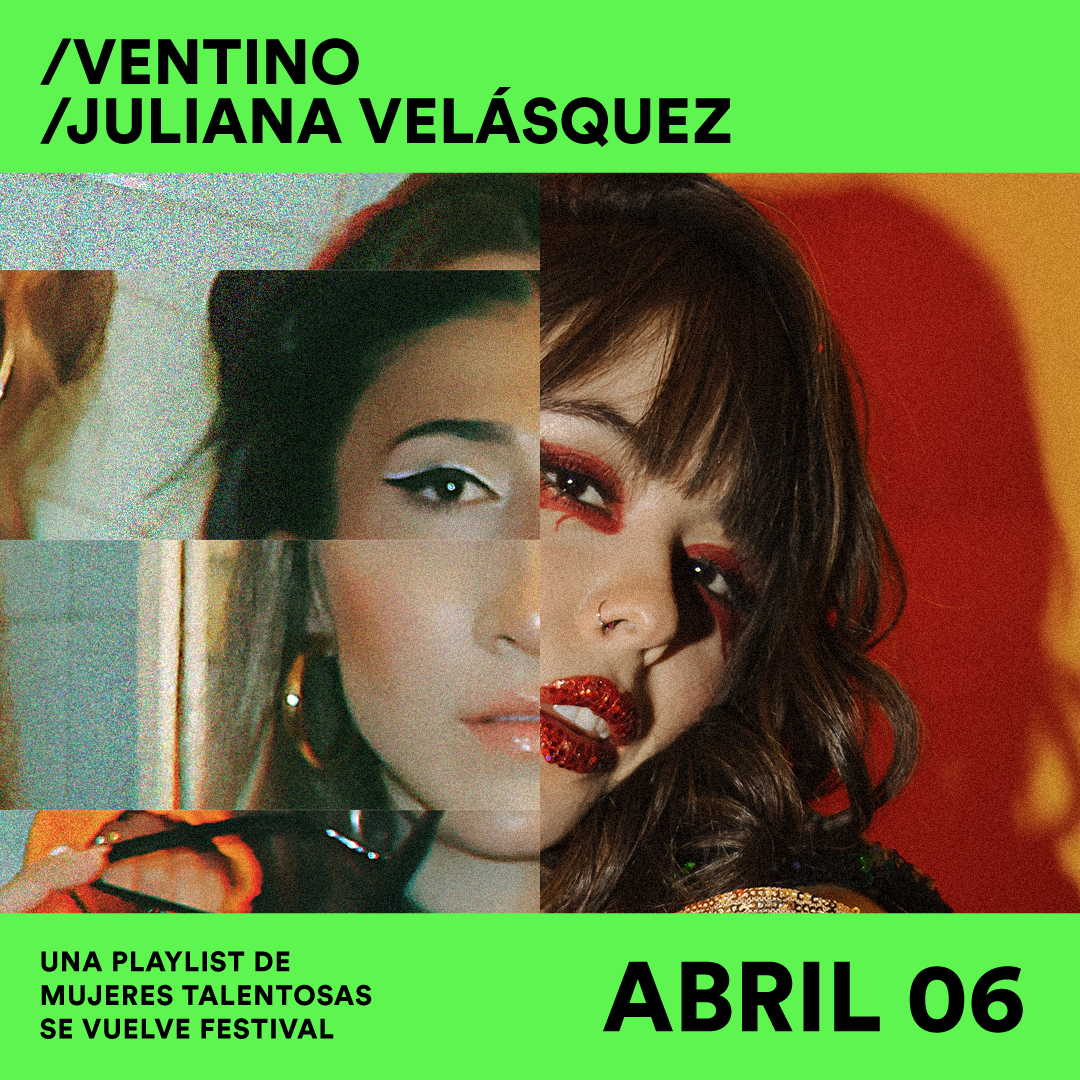 "We return to the stage for the EQUAL Festival. We are proud to be women in the industry, breaking the stereotype that women cannot work together to achieve our goals," say the members of the pop group Ventino.
"We can dismantle preconceptions such as the fact that our voice does not have as much repercussion as that of men," says pop singer-songwriter Juliana Velasquez. "You only have to look at the lists to see that there are many women who have a lot to say in all genres, from indie to pop to urban. That vulnerable image has changed a lot, and we can go out and sing things that make us feel uncomfortable, represent us, and make us feel powerful." 
April 8: Karen Lizarazo / Las Villa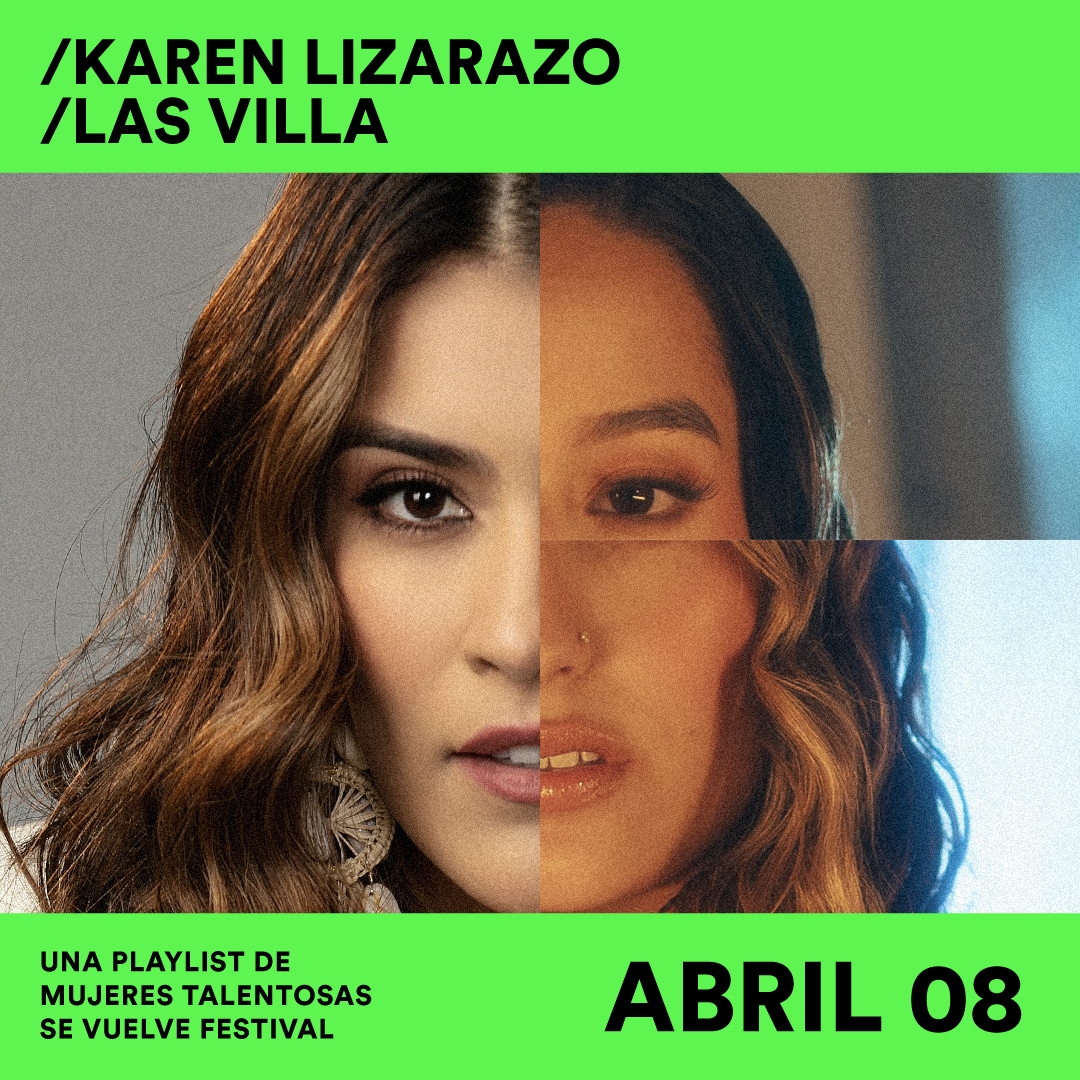 "We are very excited to announce that this is the first time we will perform in Bogotá as part of the EQUAL Festival," say twin sisters Laura and Lucia, who form the urban pop duo Las Villa. "For us as women, it is very important to be part of this movement and continue opening the way for other girls who come after us."
April 20: Paola Jara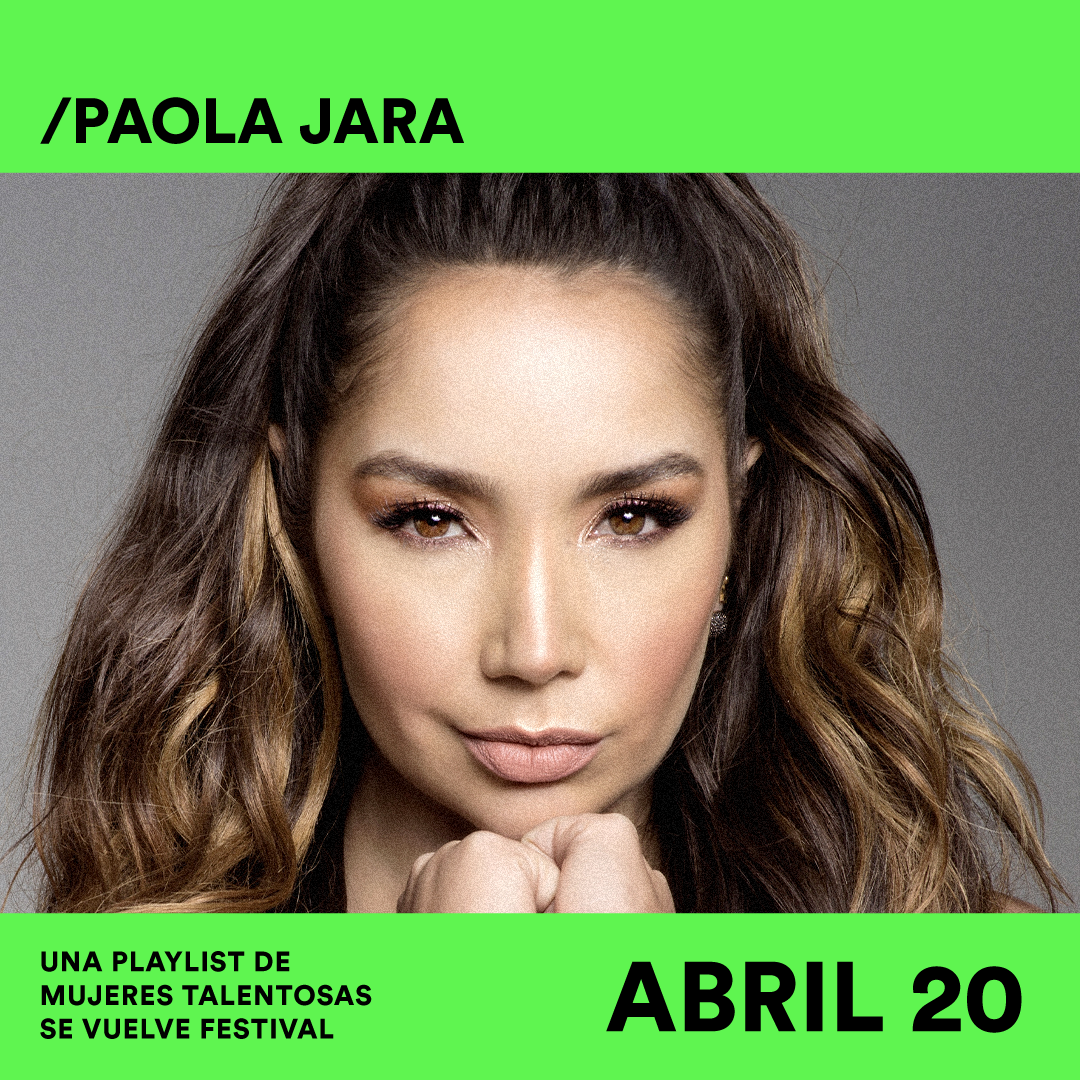 "I am proud to be able to represent women in this first edition of the Equal Festival and of course my genre, the popular music of Colombia," says Paola Jara, who is considered one of the greatest in Colombian folk singing, earning respect in a genre dominated by male artists.
April 22: Lido Pimienta / Nidia Góngora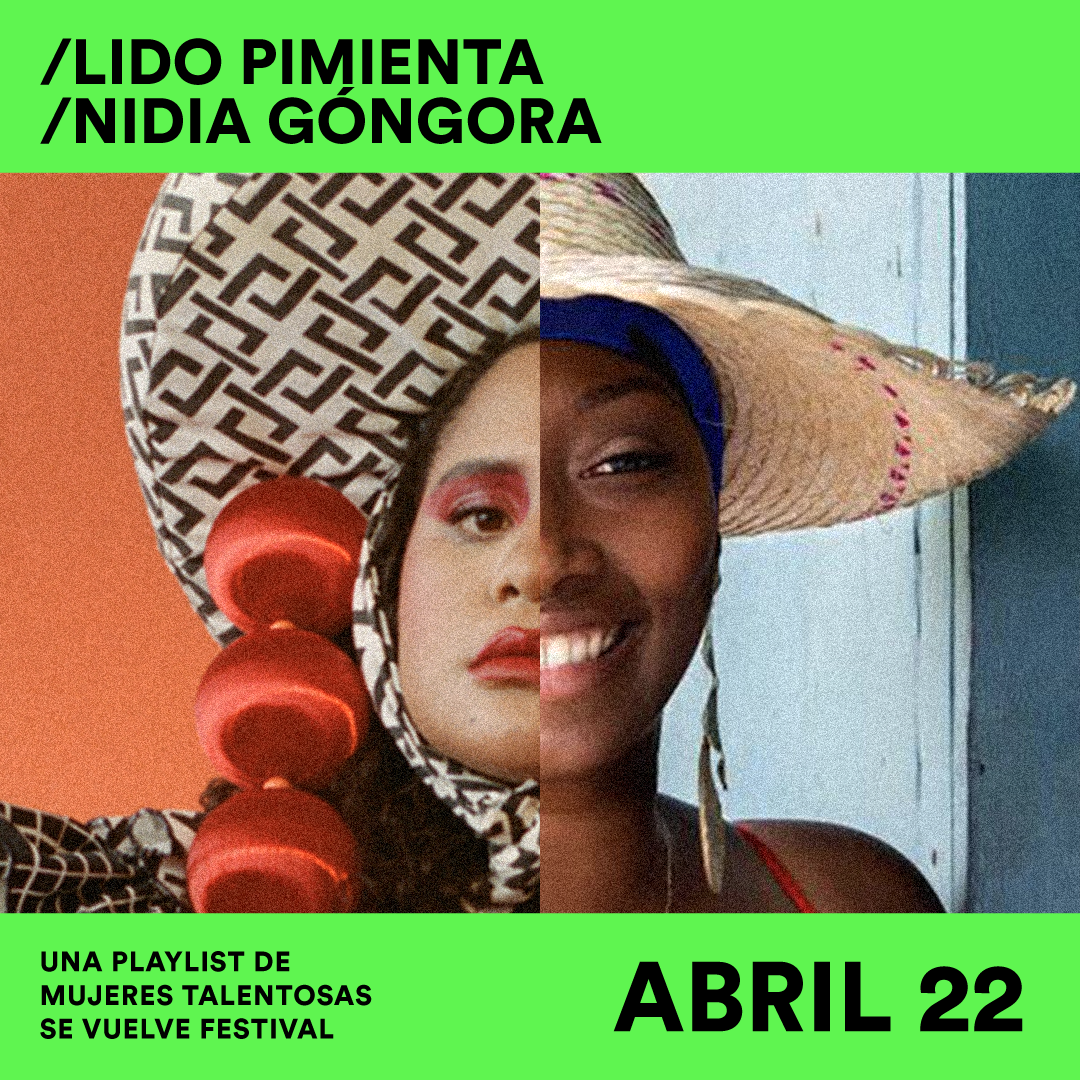 "The best thing about being a woman artist is that through music we can break stereotypes, transform, and educate. We get the chance to bring love and joy to many people," says Nidia Góngora, an Afro-Colombian singer-songwriter from Timbiquí and ambassador of the characteristic marimba music of the Colombian Pacific coast.
April 27: Andrea Echeverri / Maria Cristina Plata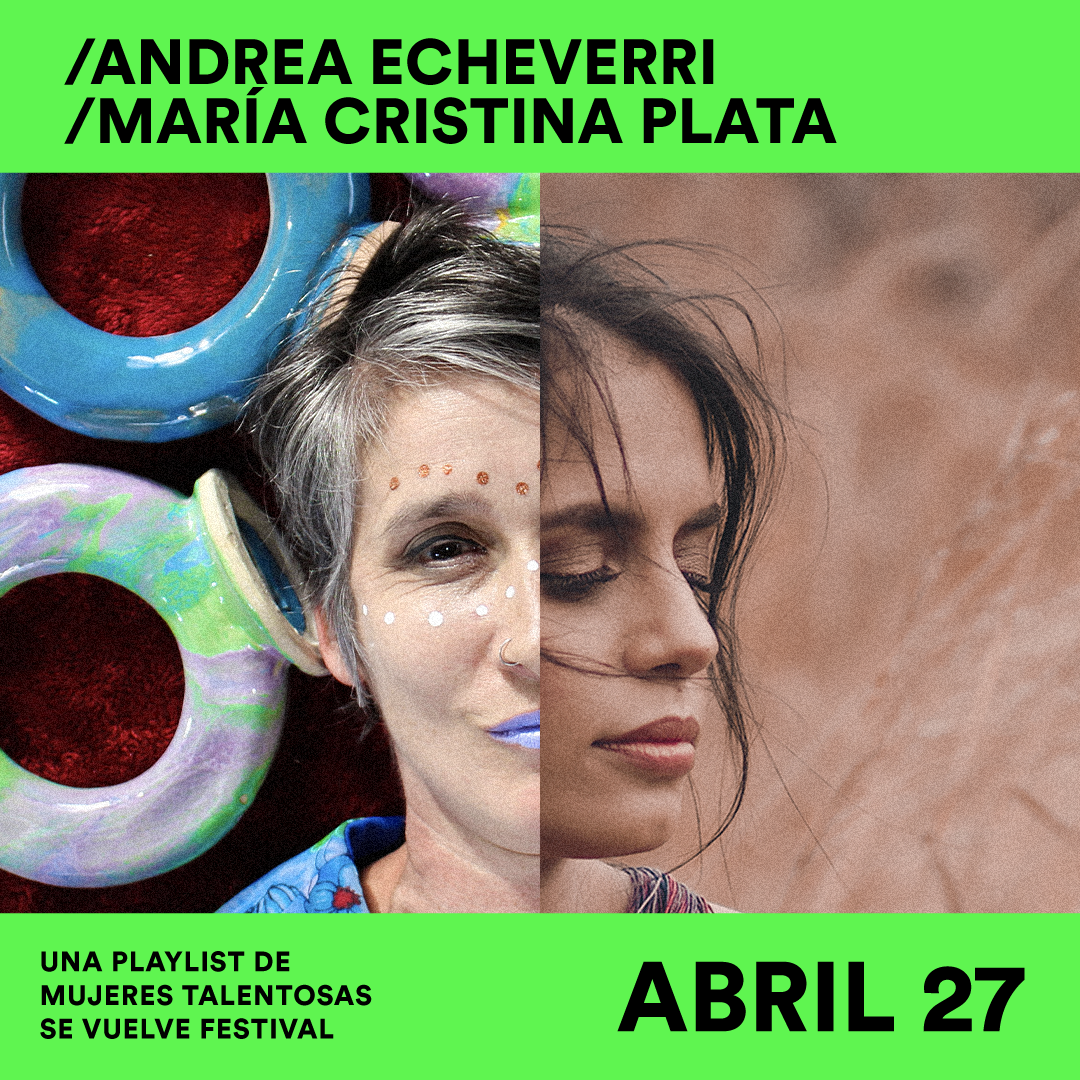 "We are expanding awareness, and spaces are being conquered thanks to today's feminist movements. I see that songs I wrote 25 years ago like 'Cosita Seria'—which speaks about harassment and gender violence—are being validated and make more sense because they are perfect for everything that is happening," says Andrea Echeverri, founder and voice of the legendary rock band Aterciopelados. 
April 29: Farina / Bad Milk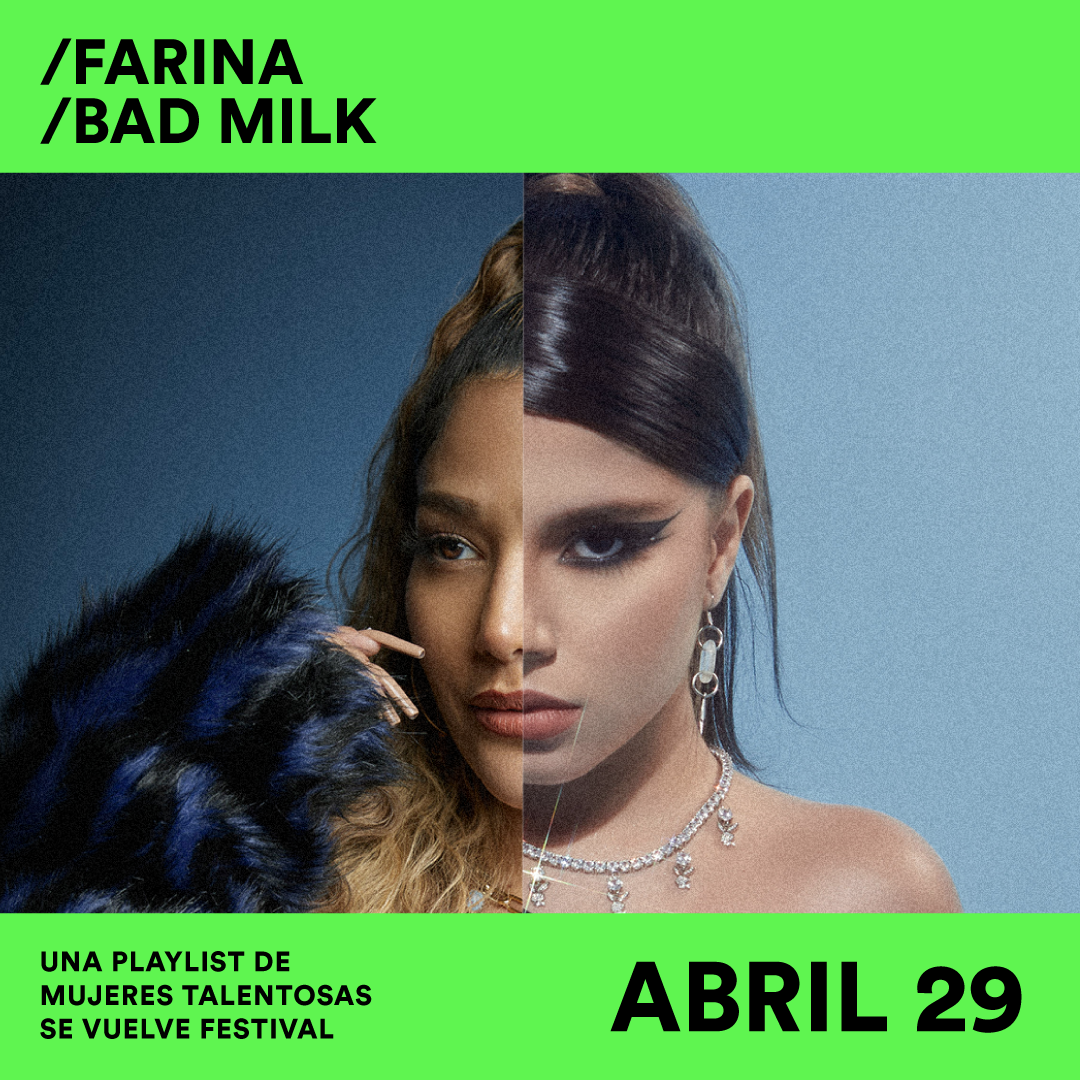 "Women today have a platform and the means to make our point of view prevail," says Medellín-born singer-songwriter Manuelita García of Bad Milk. "We come from a country that has always been marked by gender violence and where women in the music industry have been overshadowed. I feel proud to represent women and give them a voice that many artists used to do with me."
Get more information and buy tickets to the festival here. And in the meantime, enjoy the sounds of these artists with the EQUAL Colombia playlist.