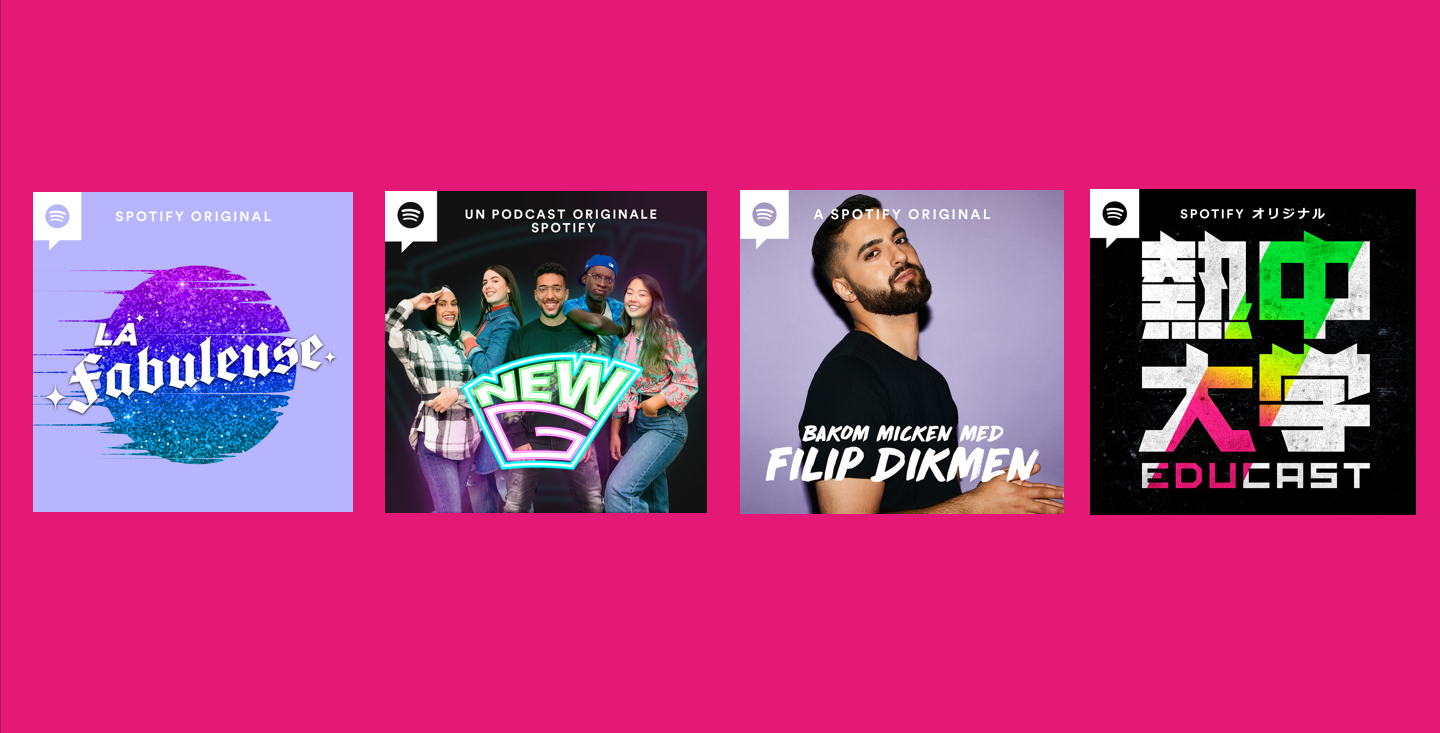 ALL EYES AND EARS
These New Spotify Video Podcasts Are Engaging Listeners Around the World
If you love getting to know the personalities behind your favorite podcasts, you'll be excited to hear that more content creators are turning to video podcasts. In July 2020, Spotify launched video podcasts with Anchor, which gives Spotify Original creators the option of adding video to their audio experience. (This past October, we opened the capability up to even more creators.) Now, cultural commentators like DJ Akademics, host of Off the Record With DJ Akademics, have been using the video format to make their shows more dynamic and form deeper connections with listeners. 
With such a feature offering a unique experience on Spotify, we're now starting to roll out original video content in several additional countries—including Japan, Italy, France, and Sweden. Here's a look at some of the Spotify Original video podcasts topping charts around the world.
Educast: Passionate Learning University
Spotify's first video podcast in Japan is Educast: Passionate Learning University, which launched in collaboration with television network Nippon TV. The educational show covers a variety of topics, and every other Monday three new episodes are released featuring lecturers who are experts in their respective fields. Recent guests include model and video creator Neo, Tokyo Olympics skateboarding gold medalist Sakura Yosozumi, and Japanese actor Ryuji Sato. 
New G
Italy debuted its first-ever video podcast, New G, this past November. The show releases new episodes every Thursday and features five dynamic hosts, each of whom comes from a different cultural background. In each episode, the group discusses and debates different subjects, all with a common thread: how diversity influences our life experiences. The first episode tackles the question, "Do parents belong on social media?" Only four episodes in, New G has already become a hit among Italian listeners. 
La Fabuleuse 
Starring a team of five influencers living under one roof, La Fabuleuse is France's first video podcast from Spotify Studios France. Every Wednesday, a new episode is released on a different topic: friendship, mental health, astrology, sexuality, gender identity—you name it. Each member of this fabulous fivesome brings their own opinion to the table. So far, the show has seen great success: Every La Fabuleuse episode has made it to the top 10 on the Spotify Charts in France, with most reaching the top five, or even the number one spot, on the week of their release. 
​
Bakom micken med Filip Dikmen 
Sweden recently joined the video podcast game with Bakom micken med Filip Dikmen, an interview series where comedian Filip Dikmen takes listeners behind the mic with Swedish artists. Since the podcast premiered on September 1, Filip has interviewed Myra Granberg, A36, B.Baby, Mona Masrour, Lamix, and Peg Parnevik. With Filip's trademark humor and the format's engaging nature, it's no surprise that this show has thousands of listeners tuning in. 
 Ready to watch, listen, and learn? Stream all of Spotify's video podcasts directly from the Spotify mobile app, or head to Anchor's blog to find out how you can start creating your own video podcasts.