EDUCATE & INSPIRE
All Our Audio Announcements From Spotify Talks Sweden
Today at Spotify Talks Sweden, we shared knowledge, inspiration, and news for Swedish artists, podcasters, and brands. Artists, labels, podcasters, and advertisers from the Nordics tuned in for a unique one-hour long event featuring some of our exciting updates coming out of the region. 
The audience heard from our Nordic Head of Content, Johan Seidefors, and Head of Ad Sales,  Caroline Måhl; our local Music Lead, Daniel Breitholtz, and Podcast Lead Karin Bäckmark, and their editorial teams. Top local artists and podcasters like Veronica Maggio, Anders Lundin, and Isak Jansson joined to share their perspectives on audio streaming and how Spotify has supported them throughout their careers. Adidas's Nordic Brand Manager, Henrik Hallberg, also joined to talk about two successful artist campaigns we've worked on together, and the Nordic Investment Director from media agency OMD, Marcus Norberg, talked about the power of audio with Caroline Måhl. The event was moderated by Amie Bramme Sey, a fantastic journalist and moderator and the host of our own Spotify exclusive show Raseriet.
The audience also enjoyed a live performance by Molly Sandén, one of Sweden's biggest pop stars. She was recently nominated for an Oscar for the voice of My Marianne in the Original Song "Husavik." Molly did an intimate performance of her latest single, "Nån annan nu."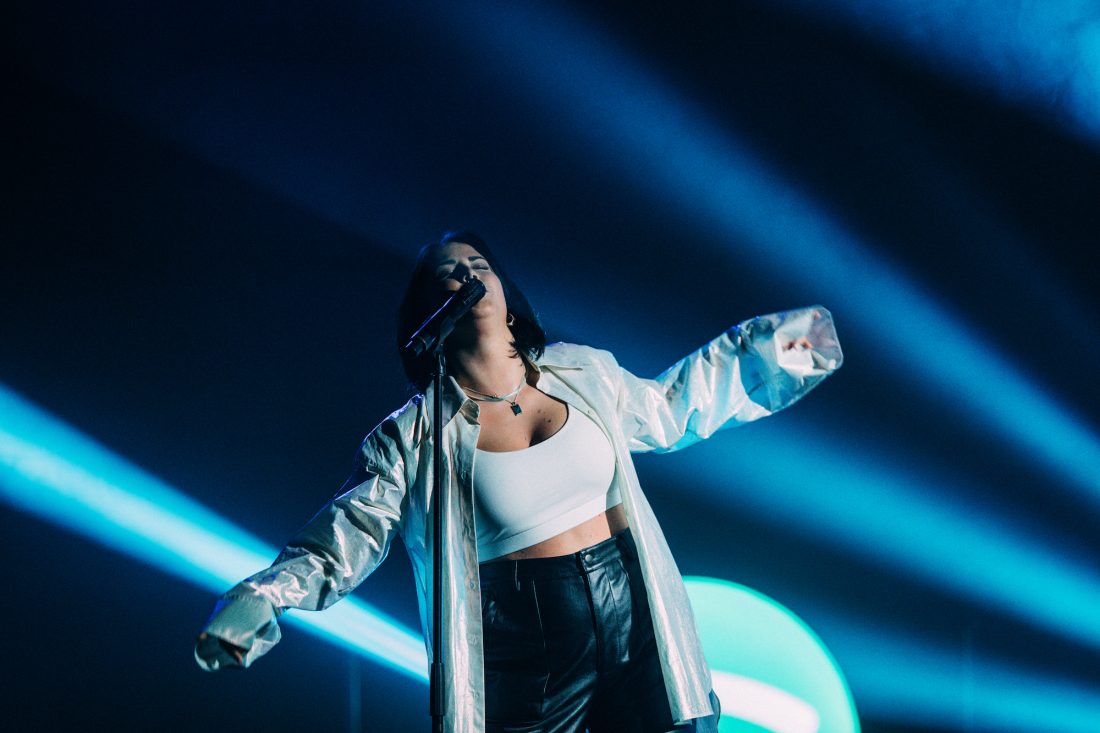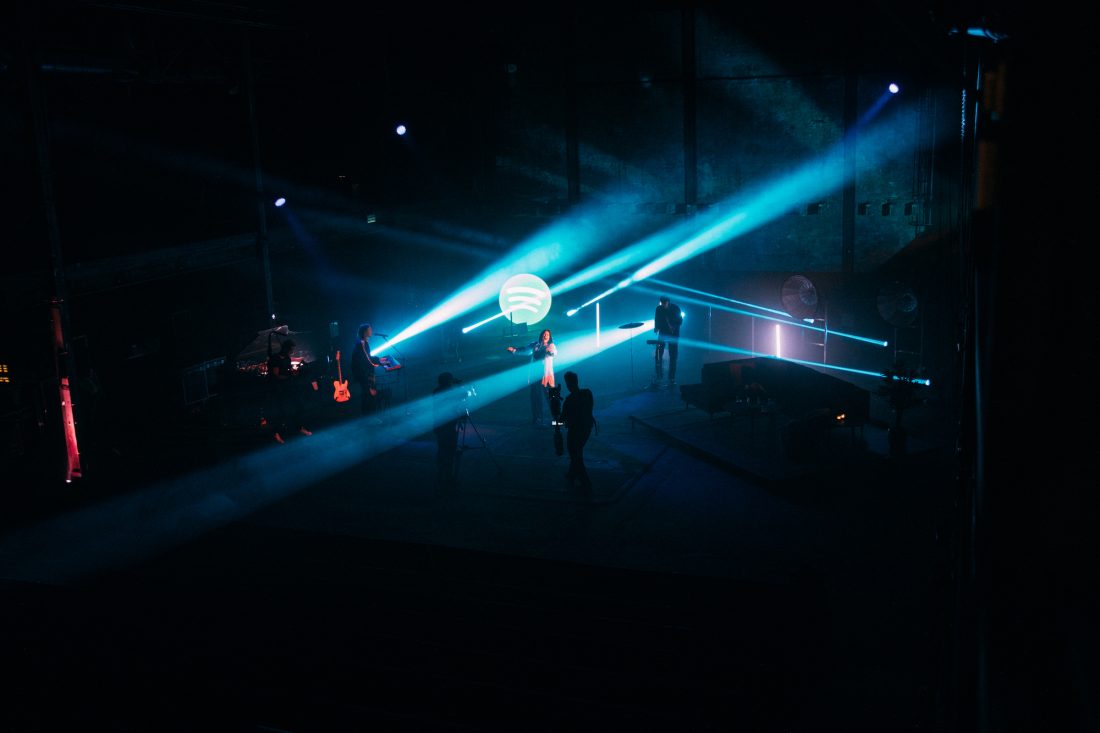 The team shared exciting announcements highlighting the past, present, and future of audio. Read on for the three updates we presented at Spotify Talks Sweden. 
The Swedish podcast report
In conjunction with Spotify Talks Sweden, we released Poddsverige 2021, the second edition of our annual report that details podcasting's power and role in Swedish society. It's based on brand-new data and analysis from Spotify, as well as a survey conducted by Kantar SIFO. This year, the report shows that the podcast medium continues to grow, both in terms of listening and content. We shared some highlights at Spotify Talks Sweden, including:
Podcast listening is increasing: More than half of all Swedes aged 18-79 listen to podcasts at least once a month, and more than 1 in 3 listen every week.

The number of people who listen once a week has increased by 12% in the past year.

We've seen an exceptional increase among the elderly, where listeners over the age of 55 have increased their podcast listening on Spotify by 86% when we compare listening in 2019 with 2020. 

The amount of podcasts in Swedish is increasing: In just one year, the number of podcasts in Swedish on Spotify has increased 89%. 

Swedes prefer to listen via Spotify.

The pandemic affected podcast listening and our listening patterns: 1 in 3 Swedes state that they listen more to podcasts today than before the pandemic.

Society-oriented topics made up the most popular podcast genres in 2020, but fiction is increasing the most—338% between 2019 and 2020. 
This year's report shows an incredibly bright future for podcasts, and we'll continue to drive the development of the medium. You can download the report here.
Veronica Maggio album anniversary
Exactly 10 years ago, Swedish pop star Veronica Maggio released the album Satan i Gatan. All 11 songs from the album entered the Top 100 on Spotify during the release week—something that had been previously unheard of—and in 2011 Veronica became the most-played artist on Spotify in Sweden. Maggio's straightforward pop in Swedish inspired a whole generation of new, popular Swedish artists. So to mark the album's 10th anniversary and pay tribute to Veronica, Spotify and Universal Music invited four of Sweden's most acclaimed artists to interpret a song from the Satan i Gatan album within the framework of Spotify's Studio It Hits. 
On May 14, fans can look out for the EP Satan i Gatan 10 years featuring Daniela Rathana cover "Satan i gatan," Myra Granberg's rendition of "Jag kommer," Victor Leksell's interpretation of "Snälla bli min," and Miriam Bryant's own spin on "Mitt hjärta blöder."
Launch of RADAR Nordics 
Last but not least, we're introducing RADAR—our global emerging-artist development program—to the Nordics. The inaugural Swedish artists include LOVA, Augustine, and Sam Ezeh. The Danish artists are Mina Okabe and Ivansito. Read more about the first, Sam Ezeh, here.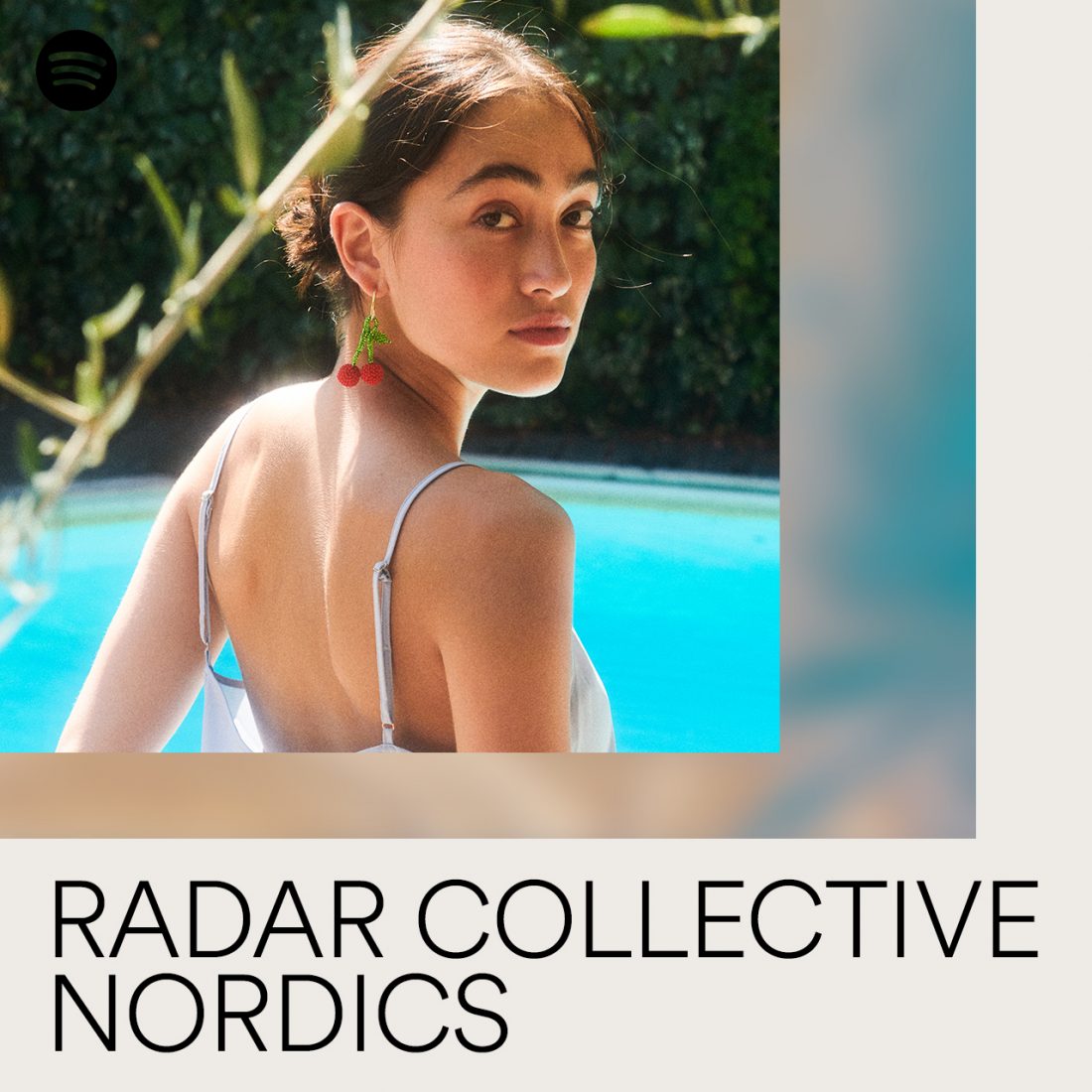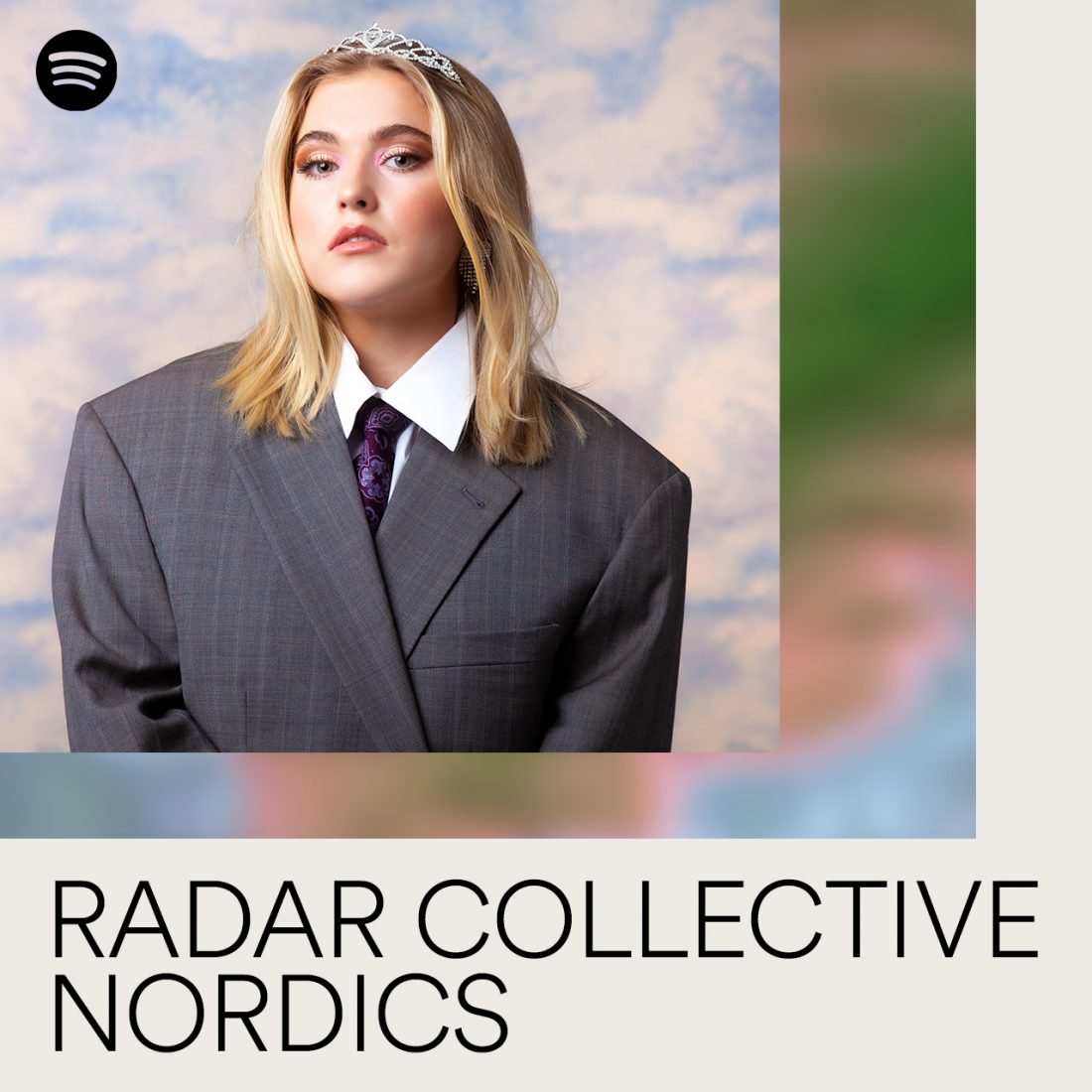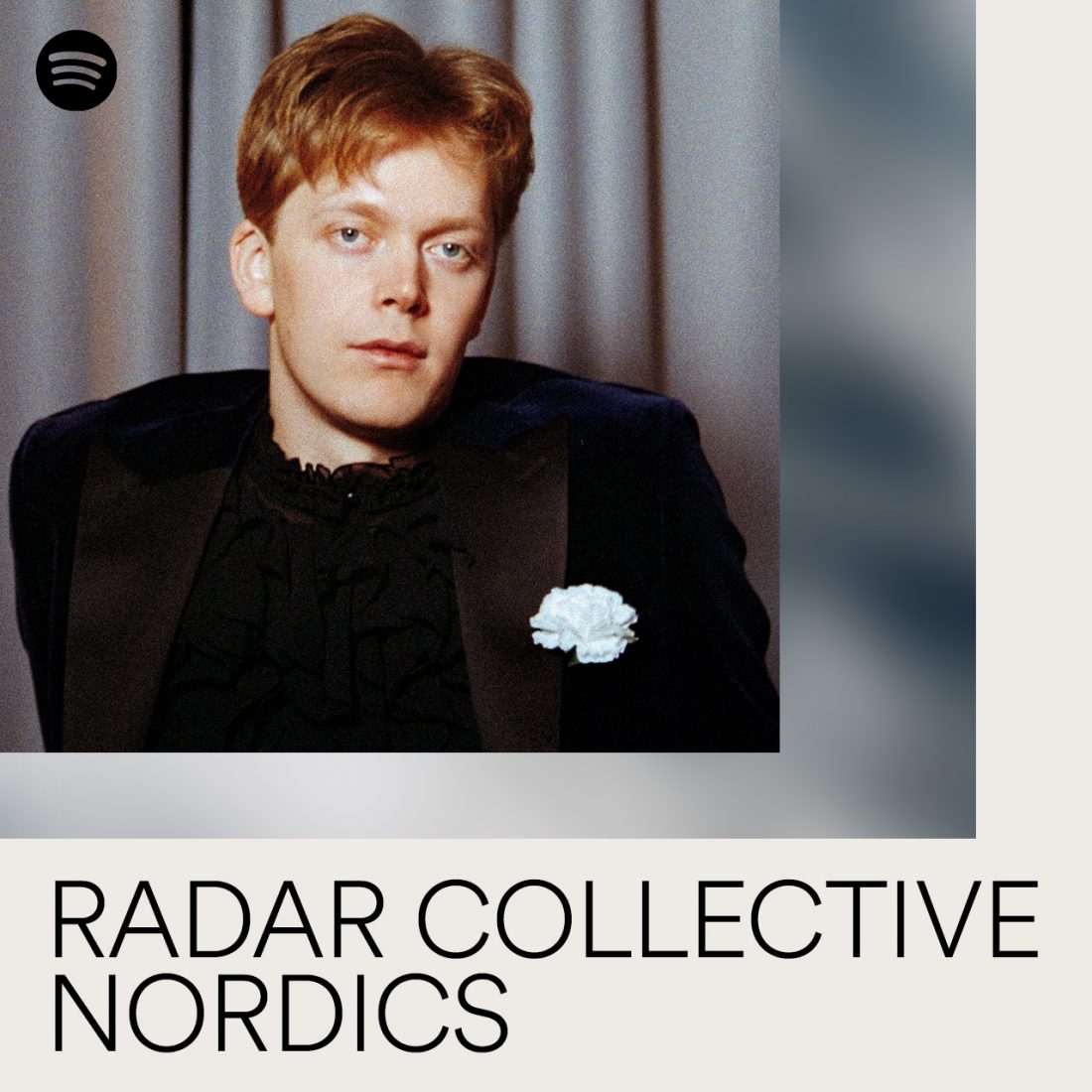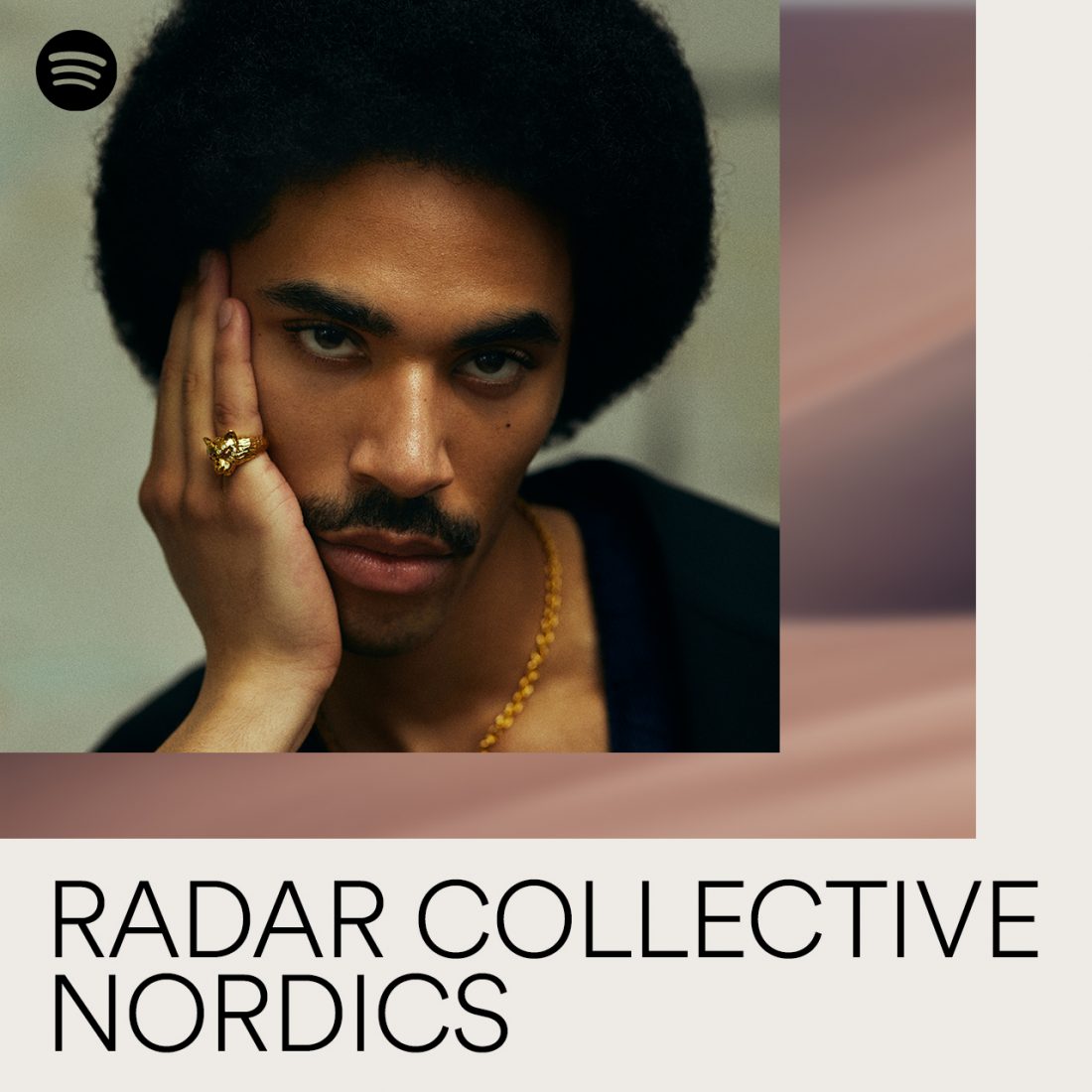 We're also announcing the launch of RADAR Collective Nordics, an enhanced playlist following the careers of five emerging artists from the region throughout the year. This enhanced playlist gives the RADAR artists a space for storytelling—and a place for fans to discover exciting new music. The playlist will feature clips with artist interviews and performances throughout the year. 
Missed the event? You can watch it (in Swedish) at spotify.com/talkssweden. Plus, enjoy the sounds of up-and-coming artists from the Nordics on the RADAR Collective Nordics playlist.