CHANGING THE CONVERSATION
Meet the Individuals Shaping the World in 'Der Sandra Maischberger Podcast'
Podcasts have a long history in Germany, which makes them ripe for innovative new formats and groundbreaking conversations. With our latest German Spotify Original, Der Sandra Maischberger Podcast, the award-winning journalist Sandra Maischberger ventures into a world of leading interviews with curiosity and creativity—without shying away from uncomfortable questions.  
In each episode of her new show, Sandra will interview guests from across arts and culture, science and research, politics, economics, and media who have shaped and continue to shape the country and the world. As a host and journalist, she'll be open and respectful as she pushes the interviewees to consider not just their own lives and work, but their roles and influence outside of their immediate circles. German-speaking listeners can look forward to a refreshing, honest listening experience that will leave them thinking about the conversations long after the episode is over.
We talked to Sandra about her own podcasting interests, the inspiration for her new show, and guests to look out for.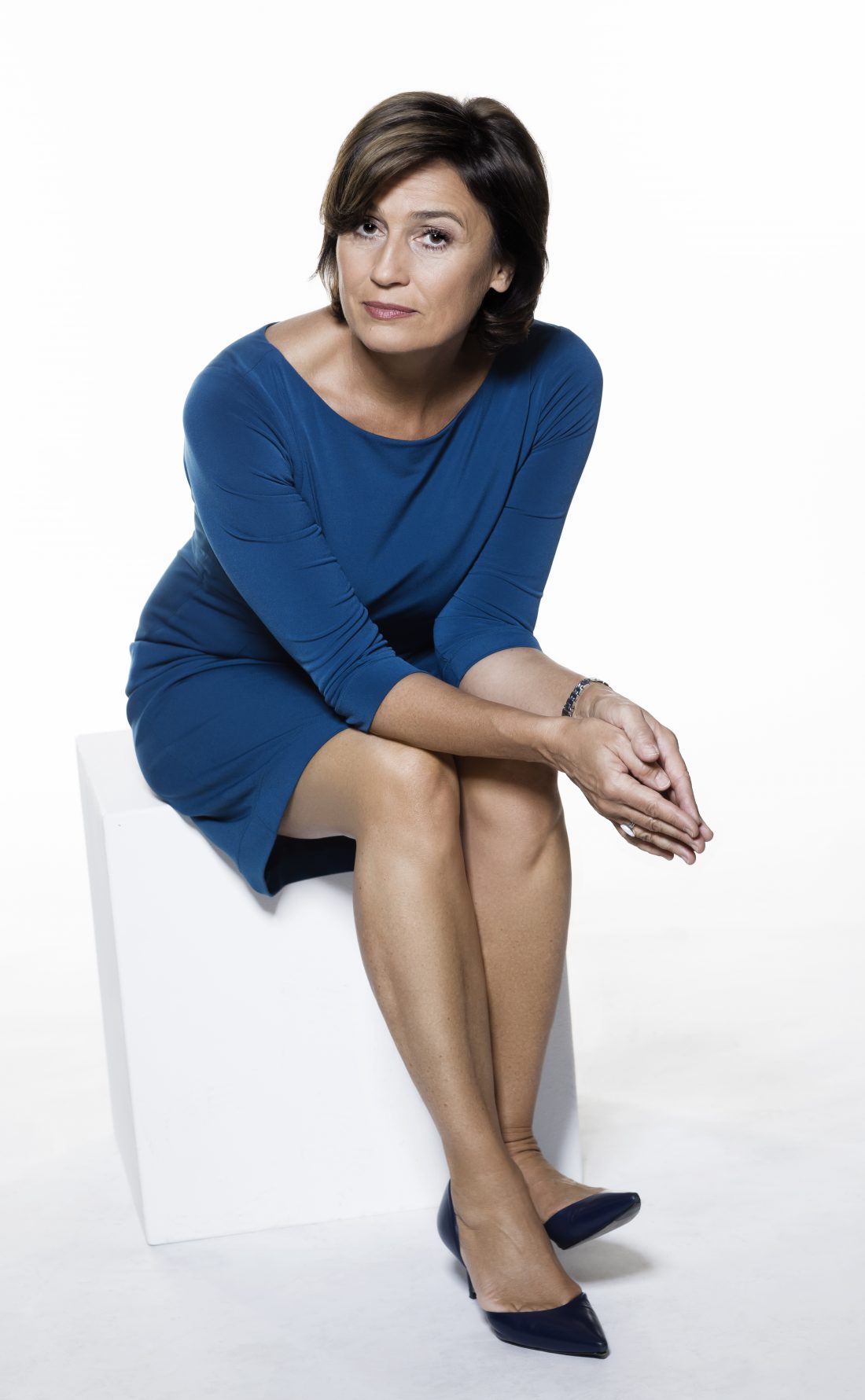 Why did you want to create this podcast?
A podcast is a perfect complement to what I do. It also takes me back to my roots—I started out as a radio journalist and have always appreciated the very special intensity that arises from listening together. It is great to be able to do that again with this podcast.
What are some podcasts that have inspired you to get into the medium yourself?
The Michelle Obama Podcast was actually my biggest inspiration for starting my own format.
Who are some of the guests listeners can get excited to hear from on the show?
Listeners can look forward to hearing interesting stories and thoughts from guests like physician and infection researcher Marylyn Addo, politician Manuela Schwesig, and entrepreneur Dirk Rossmann, founder of Germany's second-largest drug store chain. Additionally, I'll speak to the former president of the state of Bavaria, Edmund Stoiber, film director Werner Herzog, and the managing director of the German soccer club Borussia Dortmund Hans-Joachim Watzke. There's a little something for everybody, no matter your interests.
What are the differences between a TV interview and a podcast interview?
I'm one of those people who do an awful lot of preparation for interviews and hence have a lot of questions. I soak myself up in my conversation partners. But during a conversation I hardly ever look at my notes. Instead I always look the other person in the eye—that's how I create my own tension.
For the podcast, I can speak to my guests in a more relaxed setting and without the ticking of the clock telling us that the following program is already waiting. It's appealing to keep the arc of suspense up for the entire hour. If I don't get held back, we could talk for three hours. But maybe that is a little too long!
If you could interview anyone from all of history on your podcast, who would you choose and what would you discuss?
I enjoyed all my conversations with former German Chancellor Helmut Schmidt very much and learned a lot from them. I am sure that he would also have an opinion, and even possible solutions, to today's issues. I would have loved to interview him for my podcast. And of course I would welcome Michelle Obama at any time!
Stream the first episode of Der Sandra Maischberger Podcast now.