INTERNET SENSATION
Mexico's Kenia OS Has Nailed the Transition From Influencer to Pop Star
In just the first half of 2020, Kenia OS released five singles. Given that she's only been releasing original music since 2018, it's a pretty impressive track record. The former internet personality now moves smoothly between Spanish-language pop and hip-hop and has become Mexico's latest musical breakout.
"It has been a journey full of surprises," Kenia tells For the Record. "I have achieved goals that never crossed my mind."
And her journey continues as Mexico's representative in Spotify's global emerging artist program, RADAR. The program features artists from over 50 markets worldwide and helps performers at early stages of their careers broaden their fan bases. Awareness of the artists is built through Spotify's social channels, RADAR playlists curated by Spotify's editors, and bespoke marketing initiatives.
"Spotify has supported me at all times," she says. "It has allowed me to reach new people and make my music go further. For this I am very grateful, and I hope to continue creating new things with Spotify."
Following her 2018 single "Bonita," which amassed more than 16 million streams, Kenia has enjoyed a dream run of singles. The past six months alone have seen poignant ballads like "Escríbeme" and "Tercera Noche" thrive alongside the percolating bubblegum pop of "Cocteles" and collaborations with Mexican rappers both established (Gera MX on her slinky "Diamantes") and rising (Alan Jacques on his brashly dreamy "Supernova").
Connection with the music and communication with the other artists are key to any successful collaboration, reveals Kenia, who has also worked with finger-on-the-pulse producers like 6IXXX and Omar Varela. "It always starts by listening to some song from them that catches my attention (or vice versa), starting to talk, and finally getting the necessary communication to create the collaboration," she says.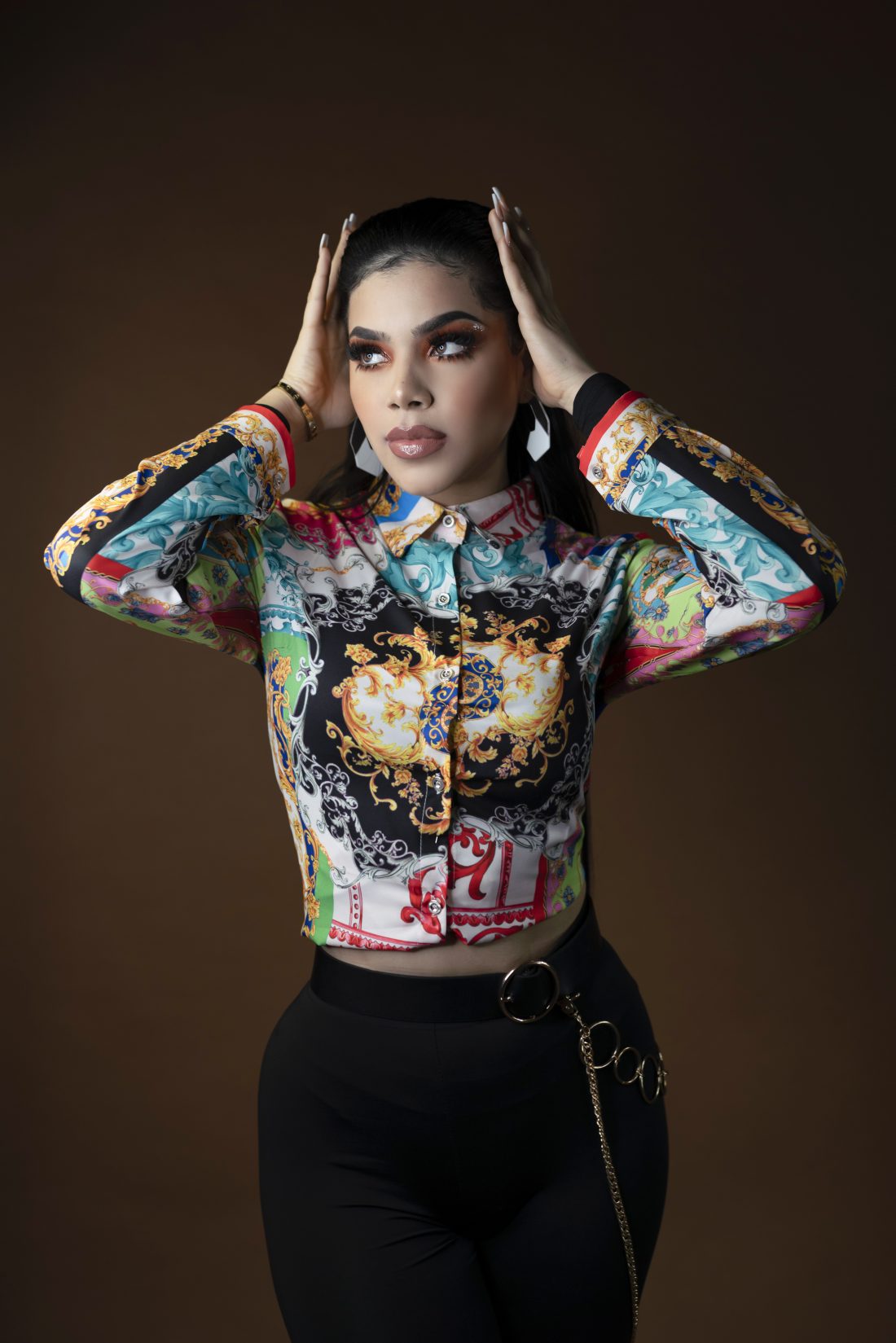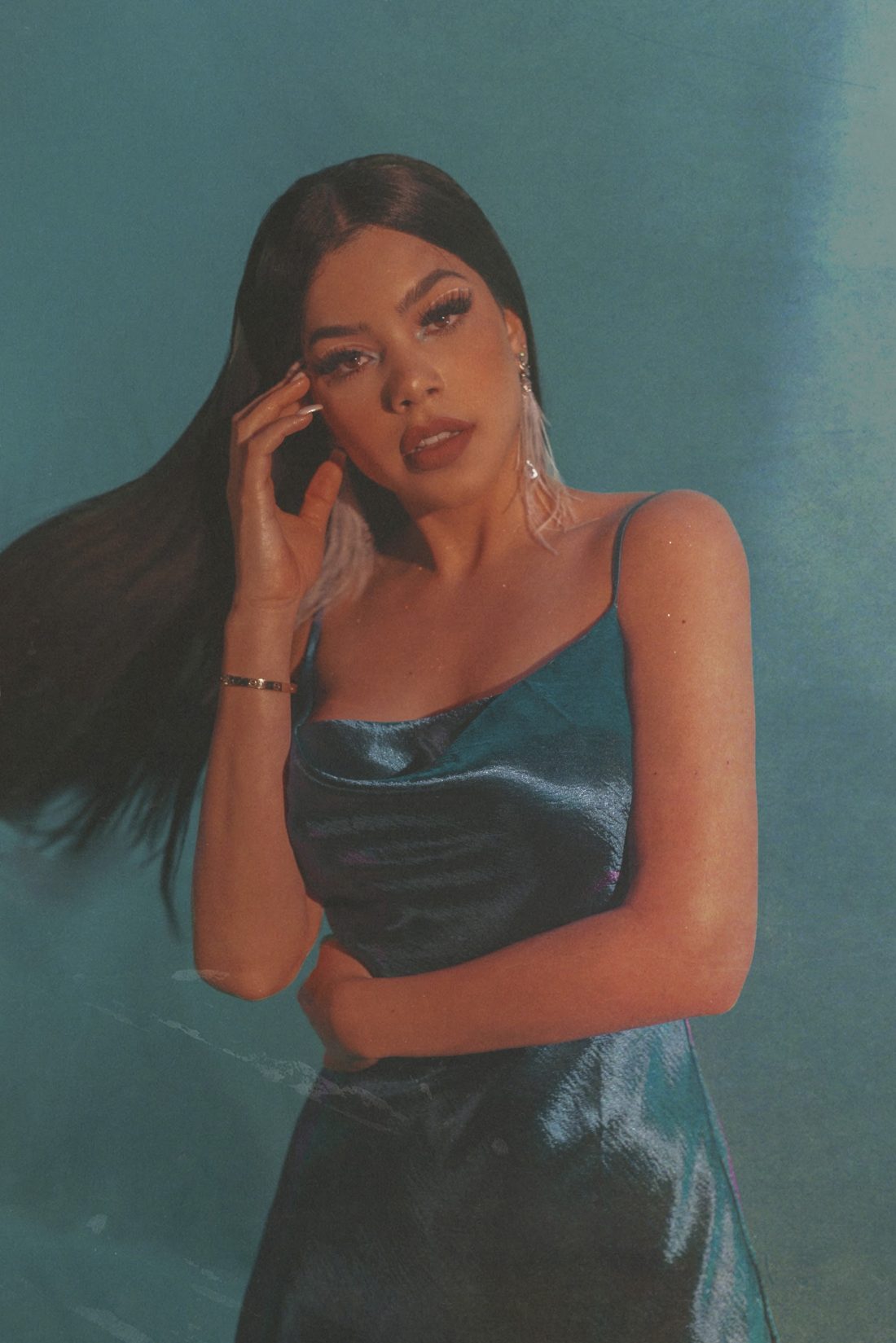 Like so many artists at the moment, Kenia has been forced to pause her live shows—a side of her music that she and her team were just on the verge of perfecting behind the scenes. Yet she's staying optimistic and using this time to work on more music to share with the world. In the meantime, last month's thumping, party-ready cut "Dinero" has been bolstering her presence in a big way.
"We made this song super fast; it took us five hours to write it," she says. "The single is very special too, since it seeks to reflect empowerment—something I connect with." "Dinero," Spanish for money, is about a woman refusing a man's lavish gifts as well as his lies. Kenia considers it part of a sequence with last year's empowering "Mentiroso," a track that also examines a woman's agency in light of a man's influence.
Kenia has always sought a deeper connection with music—it goes all the way back to childhood. "I think we all have a musical soundtrack for every moment of our lives," she observes. "Every time I had the opportunity to grab a microphone and sing, I was happy. It didn't matter if it was on a birthday, Christmas, or any holiday; I was looking to replicate what my favorite artists were doing and contribute in one way or another."
On the topic of creation, Kenia is currently at work on "a very special project" that she is sure will "surprise my followers a lot." At the same time, she and her team are locking in collaborations with more rising Mexican artists as well as a Miami-based artist with Cuban roots. While the details are still under wraps, these developments are another part of Kenia's determined evolution from internet celebrity to musical powerhouse.
In other words, she's showing no signs of slowing down. "Above all," she says, "I feel ready to continue creating new things."