MODERN LOVE
Spotify Launches the Official 'Normal People' Soundtrack
Today, Spotify launched the official soundtrack playlist for the Ireland-set drama Normal People, which has become a sensation since premiering on BBC Three and Hulu in late April of this year.
Based on author Sally Rooney's 2018 novel of the same name, Normal People follows the turbulent modern-day romance of Marianne Sheridan and Connell Waldron. The former is a studious free spirit who doesn't quite fit in anywhere; the latter is a brooding aspiring writer who confronts his own misfit status as the series progresses.
As the duo's relationship shapeshifts between romance and friendship, Normal People uses music in a uniquely sparing fashion, mostly to amplify the day-to-day ups and downs of the main characters' emotions. For example, the Villagers' baroque-folk song "Everything I Am Is Yours"—which starts with introspective acoustic guitar strums—begins playing as Connell emerges from a deep bout of emotional distress. Earlier in the series, Yazoo's 1982 synth-pop ballad "Only You" strikes a melancholy chord as Connell realizes his selfish behaviors have cost him dearly.
"That was super purposeful," says Maggie Phillips to For The Record about the series' careful musical choices. Phillips is one of Normal People's two music supervisors, along with Juliet Martin. "We wanted to be very restrained with the music and only use the songs when we've kind of earned them, and use them at points for reflection—points to sit back and sort of reflect and process what's going on."
"Music can be way more impactful if you're economical with the way you use it," she adds.
The songs in Normal People also reflect that Marianne and Connell are growing up in Ireland—first in the town of Sligo and later as college students at Dublin's Trinity College. The series highlights many Irish artists, including highly touted indie-folk acts Lisa Hannigan ("Undertow") and Anna Mieke ("Warped Window"); the pop-leaning rock act SOAK ("Maybe"); the groove-driven soul artist Uly ("redlight"); hip-hop duo Tebi Rex ("I Never Got Off The Bus"); and rapper JyellowL ("Oh Lawd").
"The music encapsulates the feeling of millennial Ireland that the show sets out to portray," says JyellowL to For the Record. "With every show and film, it's very impactful when the sound of the score captures the mood of the visual performance." Adds Uly: "Countless times throughout the show, we see perfect examples of miscommunication and how a lack of understanding of self and not acknowledging your own negative mental health can not only hurt you, but those around you. That very much ties in with what I'm trying to discuss with myself in [the song]."
 Five
Normal People
Songs in the Artists' Own Words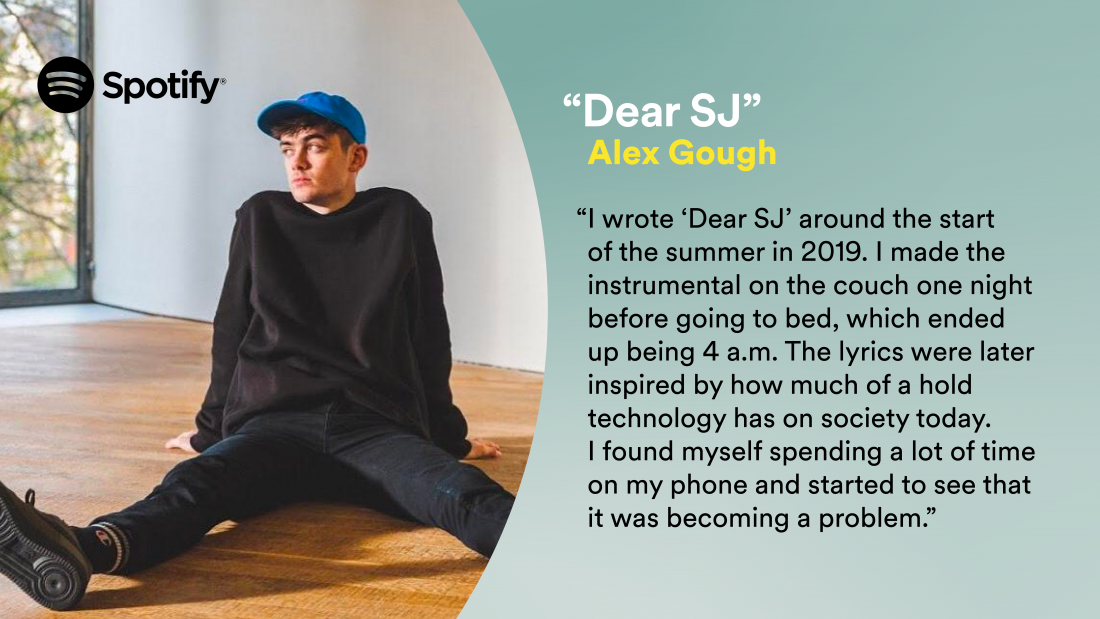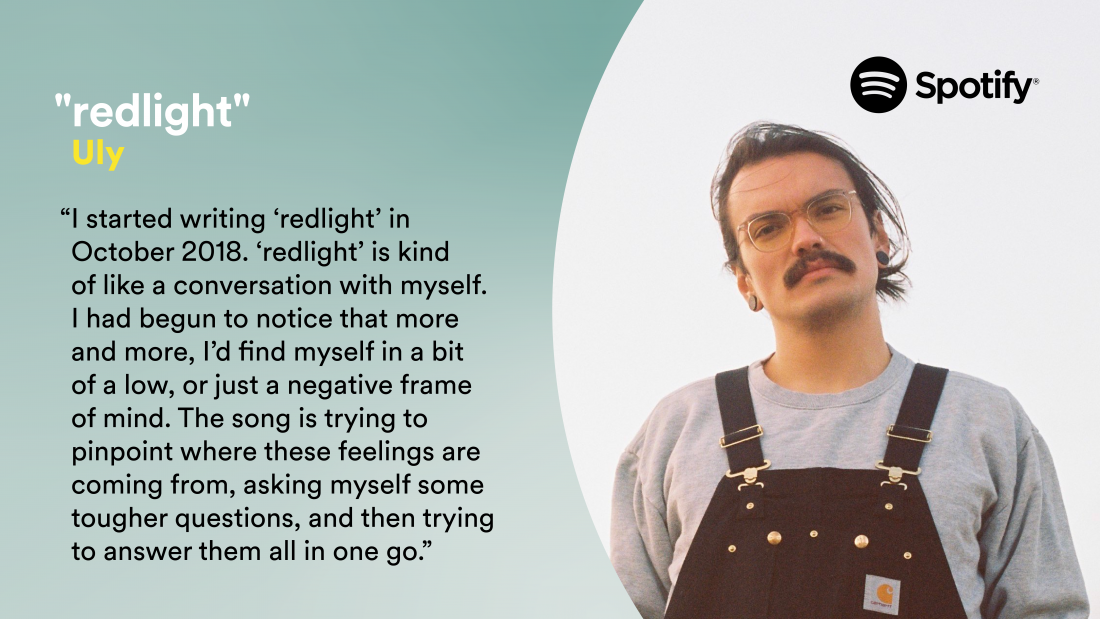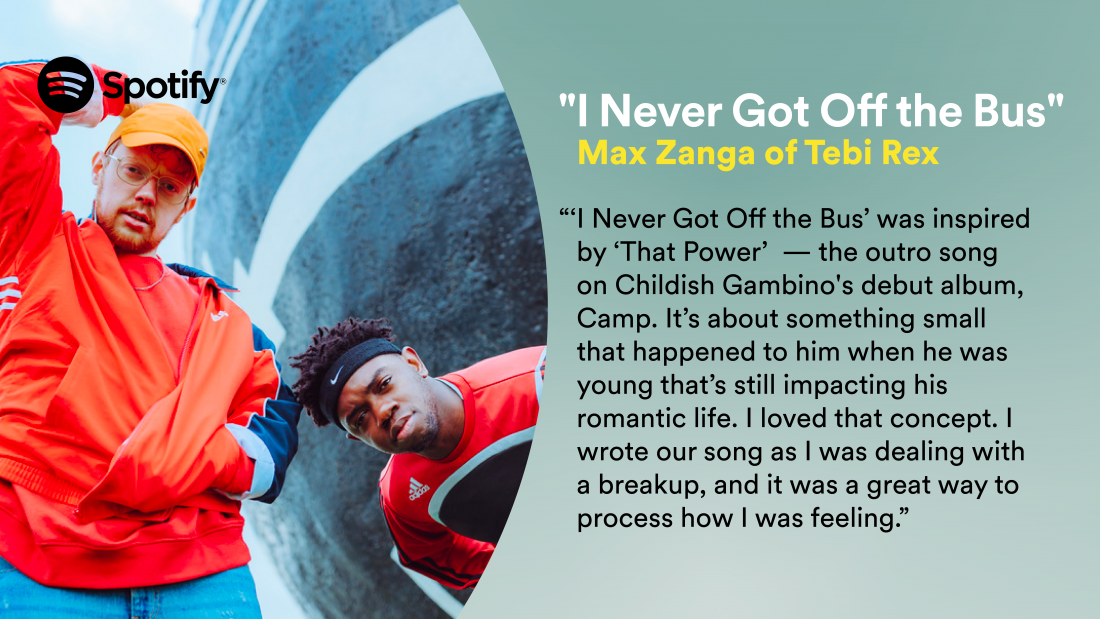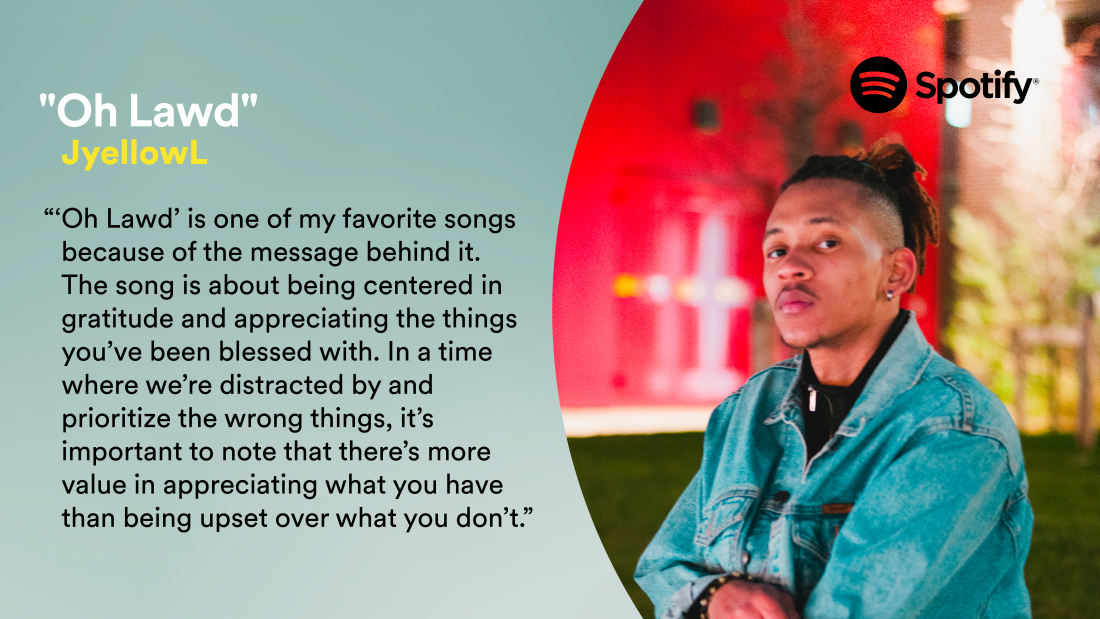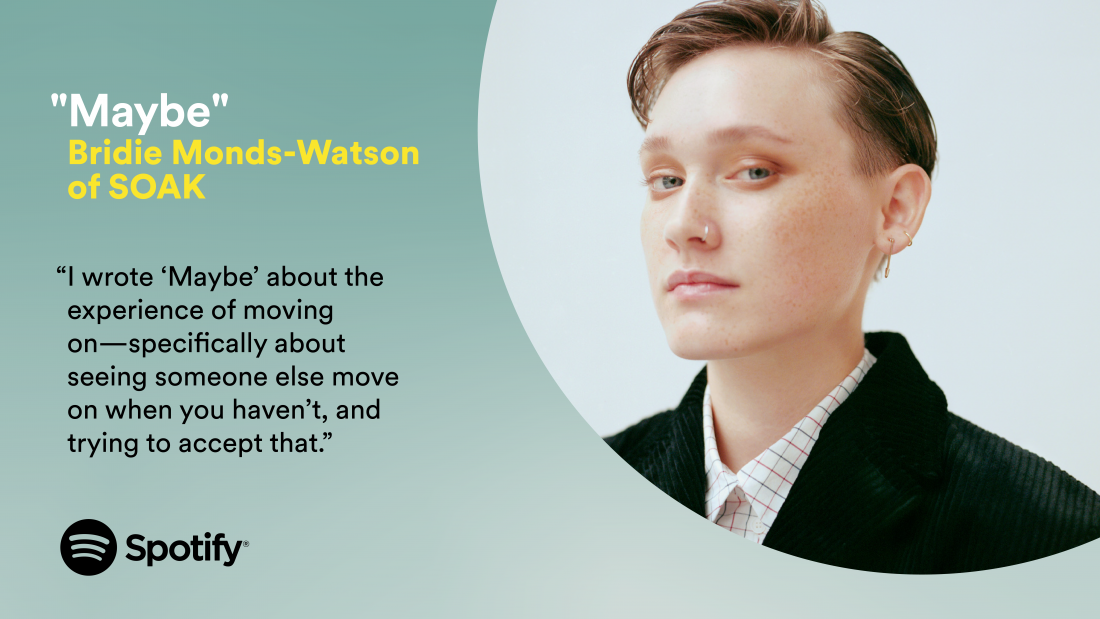 Early on, the process of choosing the music was a collaboration between Phillips, Martin, Normal People co-director Lenny Abrahamson, and editor Nathan Nugent. The four would toss ideas back and forth via email and try to figure out which songs best represented individual moments in the episodes.
"In terms of the process, you're very much looking at the scene and discussing if there's something there that everybody likes," says Martin. "Or you're going, 'Okay, well, maybe we could do better there. Maybe that's been in other shows.' It's scene to scene, and what you want to say in that scene—and then trying to find something that works."
To deepen the connection between audience and show, Hulu has also launched individual Spotify playlists for Marianne and Connell. The mixes—which were curated by Phillips and Martin, as well as the actors Daisy Edgar-Jones and Paul Mescal—are meant to embody each character's personality and highlight songs they might be listening to.
"I wanted to capture the essence of Connell with this playlist, where he is at emotionally [during] key moments in the series," Mescal says to For the Record. "That mood/tone is always going to be shifting."
Accordingly, these playlists offer a diverse array of artists, with the Irish acts curated alongside modern indie titans (Phoebe Bridgers, Big Thief), rap and hip-hop innovators (Frank Ocean, Kendrick Lamar, Anderson .Paak), and the occasional throwback (Leonard Cohen's "So Long, Marianne," Judee Sill's "The Kiss").
"I wanted [the playlists to have] a broad range, because I feel like if someone were to make a playlist of what they're listening to for the past year, you're not just going to be listening to hip-hop exclusively," Phillips says. "It's going to be eclectic." 
Edgar-Jones agrees. "Music is such a brilliant tool as an actor to access your character during particular scenes. I wanted a mixture of Marianne at her happiest and Marianne at her lowest, so there is a range of songs for her lighter moods and some songs that are more emotive." Overall, Edgar-Jones finds that Angel Olsen's "All Mirrors" best represents her character, since the actress sees parallels between the song's lyrics and how Marianne feels about Connell.
These curated Spotify playlists have amassed quite a following, which Martin sees as a reflection of Normal People's widespread impact. "People have been so emotionally moved by the series that they want to follow on with that in a playlist." 
For the artists, being part of Normal People's musical universe has also been a boon. Uly and Alex Gough—whose song "Dear SJ" appears on the show's and Connell's playlists—both say they've seen a noticeable increase in streams after the show launched. In fact, streams of "Dear SJ" have increased by nearly 17,000 percent since the show premiered.
Gough has also heard from fans via more direct routes: "I've gotten a good few messages from fans old and new, all over the world, saying how much they like the song or how it made them feel, which is crazy and really uplifting, especially now."
Revisit the drama of Hulu's hit show with our playlist of songs from Normal People.