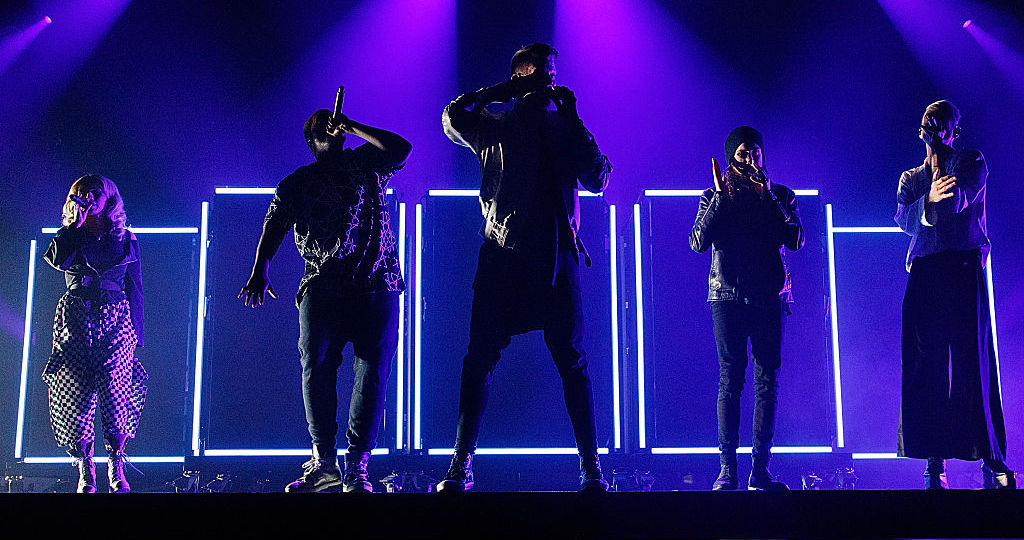 HERE COMES TREBLE
All About A Cappella: The Who, the Why, and the Puns
As you may expect, a cappella has a niche—yet vocal—fan base. The instrument-less singing genre racked up more than 150 million streams in the last three months alone. No longer exclusive to college campus cliques, a cappella is now becoming better known in the mainstream music scene. And for the most part, that's thanks to pop culture.
A cappella saw a jolt in popularity after 2012's Pitch Perfect and 2015's Pitch Perfect 2, both of which tell the story of competing a cappella groups at a U.S. college. When Pitch Perfect 2 came out in May 2015, a cappella streaming on Spotify spiked 72.9%.
Three of the movie's fictional groups—The Barden Bellas, The Treblemakers, and Das Sound Machine—even have Spotify pages. And what's more, they rank among the top 10 most-streamed a cappella groups.
But as always, it's the fans—enthusiastic for multilayered, harmonic, acoustic takes on everything from R&B to Broadway to barbershop—driving the genre's streaming.
Who are these aca-fans? We beatbox broke it down.
Who's listening?
The genre is streamed the most in the U.S., followed by Australia, Great Britain, Canada, and Germany. Since a cappella's stronghold is still U.S. college campuses, it tracks that the genre is most popular on Spotify among American men and women ages 18 to 24. Following them are female listeners of all ages. All the more intriguing is that the top groups are largely made up of men—with one exception.
Who's singing?
The runaway top a cappella artist on Spotify is mixed-gender group Pentatonix, which clocked 60 million streams over a three-month period. They're followed by two solo male acts, Peter Hollens and Bobby McFerrin. Two all-male groups, Home Free and BYU Vocal Point round out the top five.
Expect more female voices to crack the upper aca-lons soon, however. The oldest collegiate a cappella group, the Yale Whiffenpoofs, recently welcomed its first woman singer and announced that new members will be accepted regardless of gender. (The traditionally all-male group, founded in 1909, did not welcome female voices after Yale went coed in 1968).
Some of the other top-streamed college a cappella groups include all-male Penn Masala, Tufts Beelzebubs, coed Harvard Opportunes, all-male University of Rochester YellowJackets, and coed SoCal VoCals.
Timing is everything:
A cappella is streamed the most in December around the Christmas holiday. This makes sense—seasonal concerts are a big draw with these harmonic groups, and many have released holiday albums. Additionally, one of the largest subsections of the genre include college a cappella, followed by Christian a cappella (so consider adding some to the mix when it's time to start making your holiday playlists).
Note-able:
A cappella groups aren't just dramatists on stage—they're also crowd-pleasers with name-based wordplay. Some of the highly streamed pun-based a cappella groups include Take 6, Voice Male, On the Rocks, The Clef Hangers, Pitch Slapped, and Note-oriety. We dare to say it's all aca-perfect.
Tune in to some a cappella favorites from college, fictional, and professional groups below—and just try not to sing along.