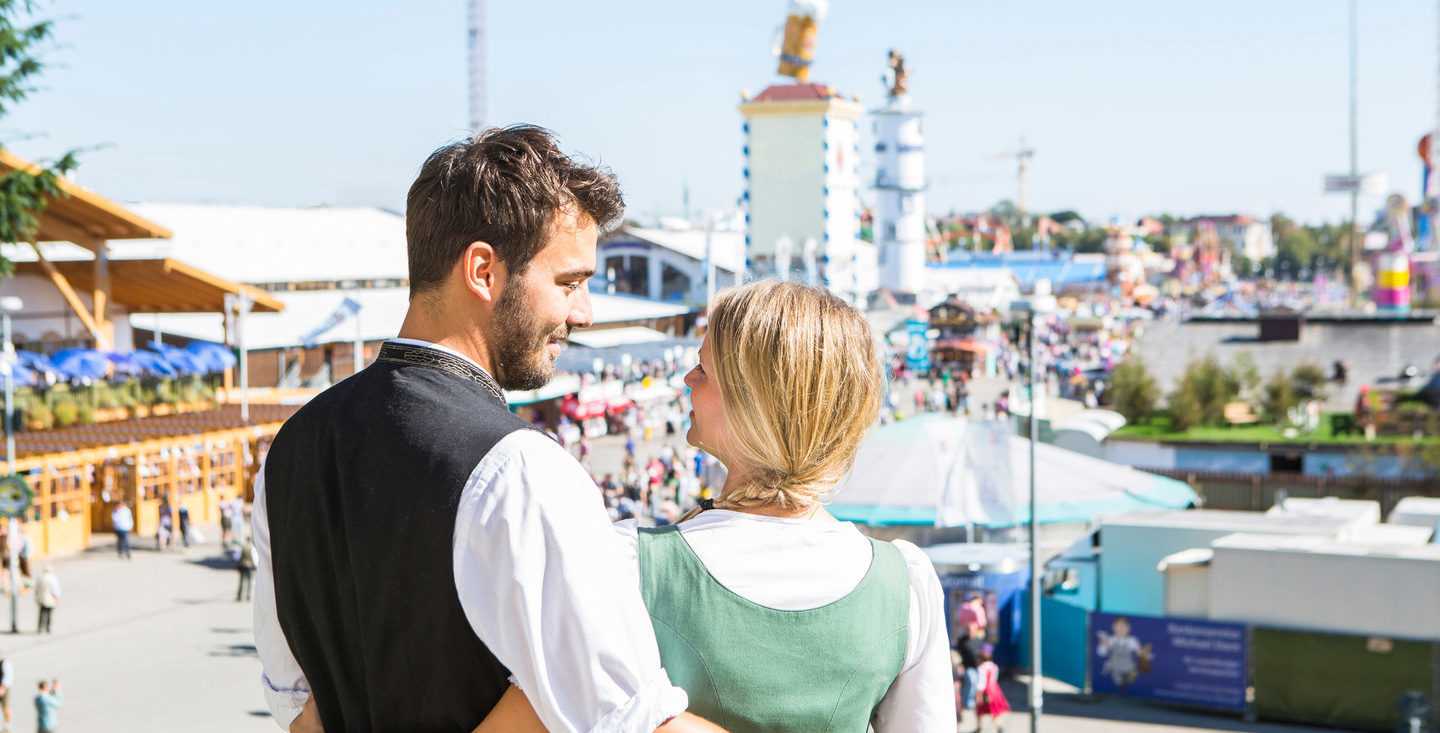 TAKE ME HOME
From Mountain Mamas to Munich: John Denver's 'Country Roads' Winds Through Oktoberfest
Picture this: A group of rowdy friends is gathered 'round, clinking overflowing beer steins and sing-shouting the words to their favorite Oktoberfest songs. After a few dozen traditional German marches and time-honored oompah hits, a chorus breaks out: "West Virginia, mountain mama!" It's a strange scene to some, but it's become increasingly common among Oktoberfest celebrations.
John Denver's folksy classic "Take Me Home, Country Roads" has been a symbol of Americana since its 1971 release. But somewhat surprisingly, the warm and intimate spirit of the song is also floating through beer halls around the world—and Germany in particular—as an essential sonic component of Oktoberfest, the fall festival that honors good beer, good friends, and good times.
Need proof? Our data shows that streams of the song increase in both the U.S. and Germany as Oktoberfest approaches each year—and "Country Roads" is only getting more popular. On September 22, the first day of Oktoberfest 2018, the song was streamed almost 190,000 times in Germany—that's a 34 percent increase from last year. In the U.S., it was streamed more than 850,000 times—a 21 percent increase from the previous year.
European festival goers have come to embrace iconic sing-along American hits like Neil Diamond's "Sweet Caroline." "Country Roads" holds special status, though, and while the reason isn't crystal clear, the answer may lie in John Denver's heritage. He grew up in the U.S., but Denver was actually part German: Born in New Mexico in 1943 as Henry John Deutschendorf, he even has an official German fan club. (Sign up for the newsletter to find out how you can participate in the club's annual three-day "John Denver Weekend" event.)
Denver recorded "Country Roads" in New York and it was an instant hit, reaching No. 2 on the Billboard singles chart in August 1971. Since then, the song has been covered numerous times by American and international artists alike: Hermes House Band, a popular Dutch party band, even had a top 10 hit in the U.K. with their version. Ironically, when the song's writer, Bill Danoff, was quoted on NPR around the song's 40th anniversary, he admitted that at the time of penning the lyrics, he'd never even been to West Virginia. "[It] might as well have been in Europe, for all I know," he said, which makes a lot of sense. At its core, the song is about the feeling of belonging—a sentiment that brings people together no matter where they're from.
"The radio reminds me of my home far away," Denver croons, and you can feel the aching in his voice. "Driving down the road I get a feeling that I should have been home yesterday." Blurring the line between homesickness and happiness, "Country Roads" offers a pure, emotional connection—and the perfect drunken sing-along—during Oktoberfest and all year long.